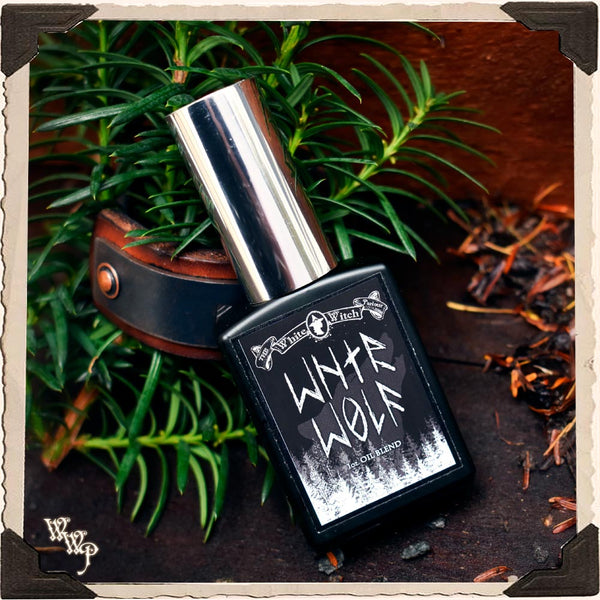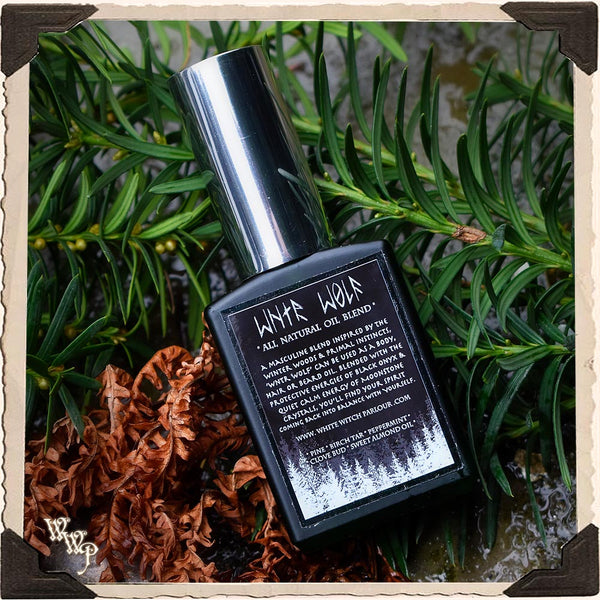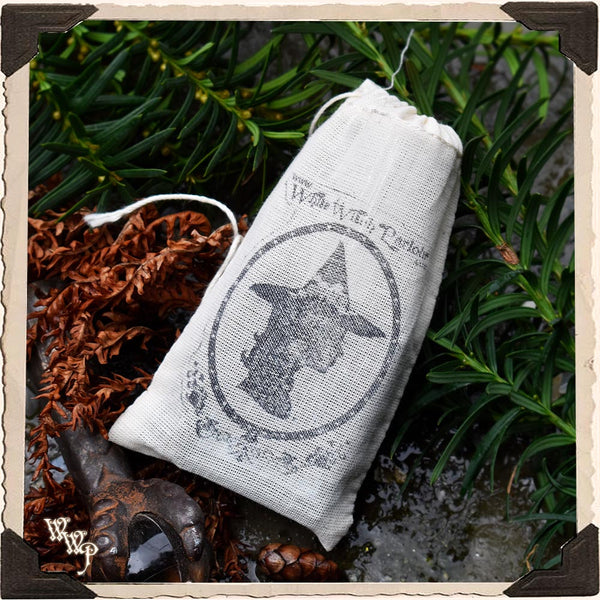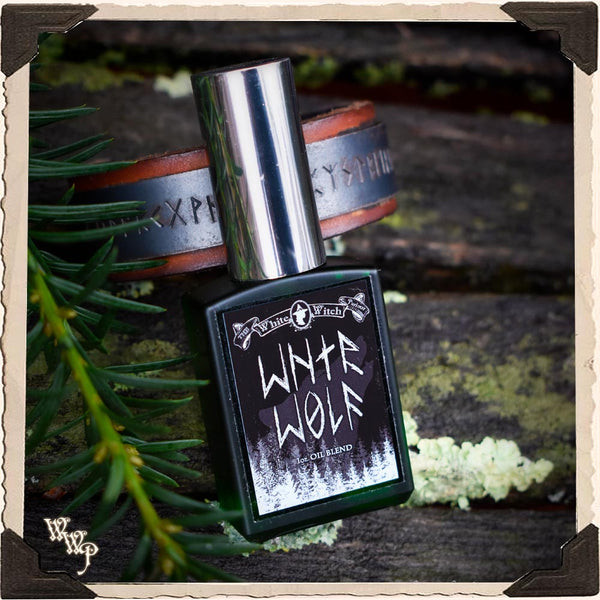 WNTR WOLF OIL. 1oz. Protective All Natural Masculine Winter Oil For Hair, Body & Beard.
A Masculine blend inspired by the Winter Woods & Primal Instincts, ' Wntr Wolf' can be used as a body, hair or beard oil. Blended with the Protective energies of Black Onyx & quiet calm energies of Moonstone crystals, You'll find your spirit coming back into balance with yourself.  
Black Onyx inspires deeper meditations, insightful divination rituals & a stronger connection to the earth element. As one digs deeper into spiritual roots, past-life traumas may begin to rise up, Onyx creates stability throughout the mind, body & spirit, so that the soul can make peace with these issues & move forward. In magickal practices, Onyx surrounds the aura with a strong shield of protection, raising one's vibrations & pushing away any negative energy. Moonstone creates harmony & balance within the spirit. Tied to the energy & the emotional pull of the Moon, Moonstone helps to heal us & help us release, with a howl that comes from deep within. 
This All Natural, crystal enchanted oil comes in an altar worthy, green glass square perfume bottle, with silver oil pump & Silver cap. The associated crystals of Moonstone & Black Onyx are left in each bottle to keep the enchanted energy strong, and the finished product is shrink-wrapped & placed in a decorative Muslin, Cameo Stamped drawstring gift bag. This potent oil can be used in an oil burner, a hot bath, to anoint a candle or magickal tools, or to simply be worn as a cologne perfume body oil, or sprayed into the hands & rubbed into one's hair or beard. A little goes a long way, as each blend contains a mix of essential oils of Pine, Peppermint, birch Tar & Clove Bud, in a Sweet Almond Oil Carrier. 

Awaken to your inner Wolf Spirit,
~ Jenna

~~~~~~~~~~~~~~~~~~~~~~~~~~

All Sales Final*
Not Meant for consumption. Not Recommended for Pregnant Women, Children or Pets.
Keep out of heat and direct sunlight.

More Oils available in my shop!