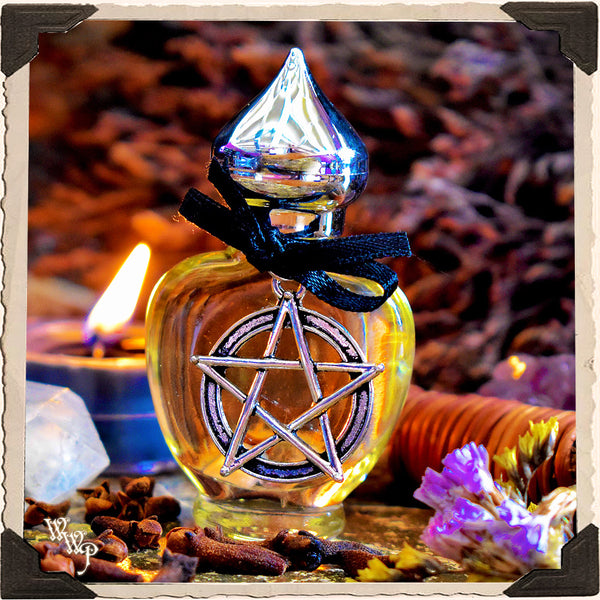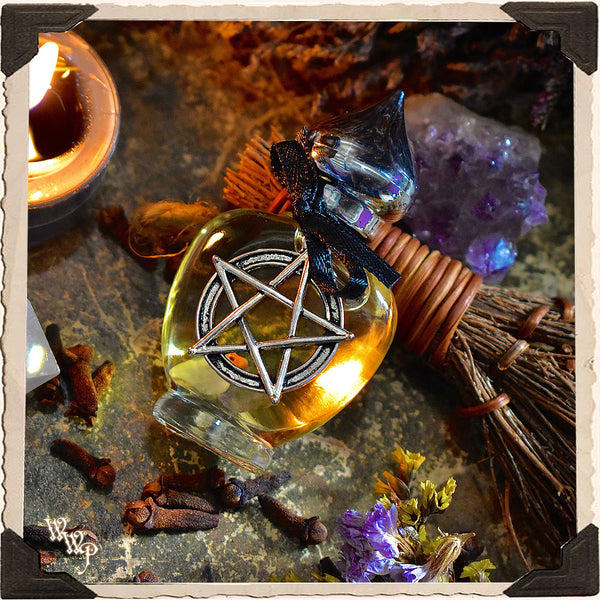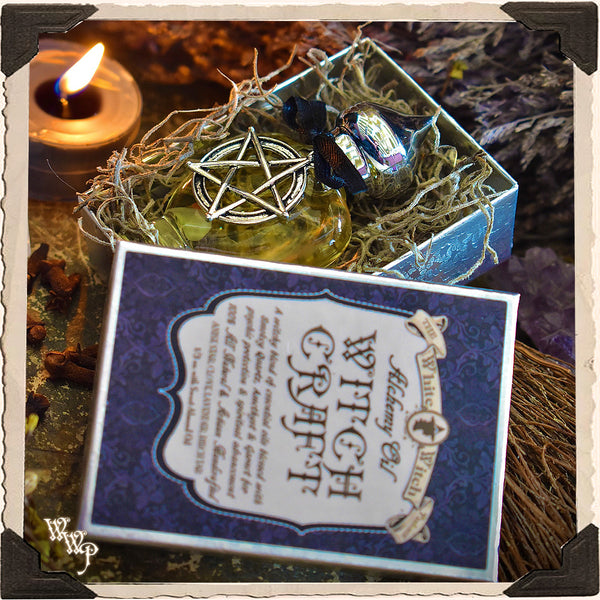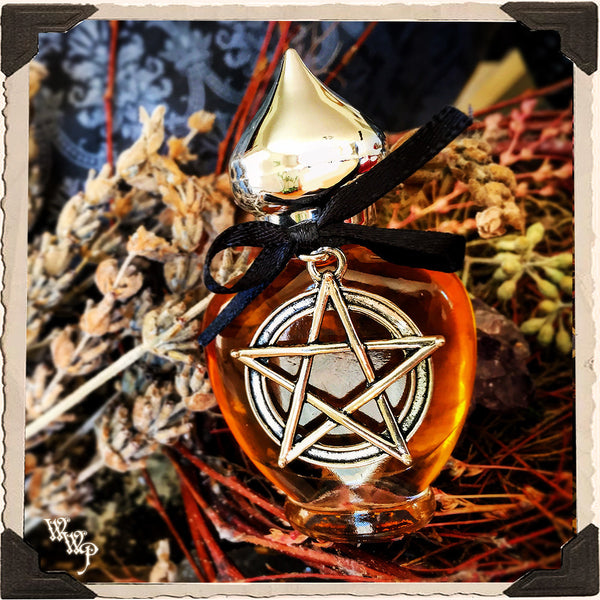 WITCH CRAFT All Natural Alchemy Oil Potion 1/3oz. For Psychic Protection, Empowerment & Spiritual Advancement.
The Craft of a Witch is something that is never complete. It is a journey for self discovery, personal enlightenment, wisdom, insight and of course, practice. Those who feel it in their heart to embark on this journey, may be compelled to work with others or work alone. No matter the sex of the person or if they choose their practice to be a secret, they are contributing to a beautiful society where people are experiencing their own personal power. The craft of a Witch is sacred and magickal, whether they are using their power to heal themselves or others, the goal is to grow into a better you and never stop learning. As for the light or dark aspect of it, that is up to the heart of the Witch to determine. A good way to keep your own spell casting in check is to simply remember that whatever you put out into the universe, comes back to you and often by the law of threefold. 

This witchy blend has a mysterious and alluring smokey scent to it, much like how you would expect a woodsy witch to smell after a long day of potion stirring, incense burning, and herb gathering. With hints of sweet spice from the protective and loving energy of Clove & Lavender, I have taken this scent to a deeper level with the borrowed scents of Star Anise & Birch Tar, which together offer great spiritual advancement and power to all your manifestations and spell craft. This is the perfect blend for any Witch, no matter what phase of the journey you are on, this unisex scent will evoke the strong power within you & keep you protected from outside negative energies at the same time. 

With Smoky Quartz filtering low vibrational energies and Amethyst taking you to a new spiritual level, you will find your spiritual insight to become stronger and clearer, kick-starting a whole new phase to your witchy wisdom. Together, these two stones serve as a strong shield to psychic attacks, depression and spiritual blockages. Red Garnet stimulates the root chakra, triggering the passion & excitement that a Witch should have in order to increase courage and willpower, making your personal spell power amplified. This alchemy blend is sure to launch you into a realm of enchantment, where you can truly see that all things are a possibility.

This mysteriously enchanting alchemy oil comes in a 1/3 oz. pear shaped glass bottle with silver decorative, Victorian style screw-on cap & Pentacle charm. The all natural essential oil blend is diluted with natural Sweet Almond Oil, and is ready to wear as a body oil or use in a magickal bath, aroma lamp or anointing ritual work. Crystal chip stones of Smoky Quartz, Garnet & Amethyst are left in each bottle to keep the magickal workings strong. Each bottle comes in a decorative gift box on a bed of Spanish moss.
A Witch's work is never done,
Blessed Be,
~ Jenna
 All Sales Final * 
All Natural & Vegan Friendly.
More Potions & Incense Available in my shop!