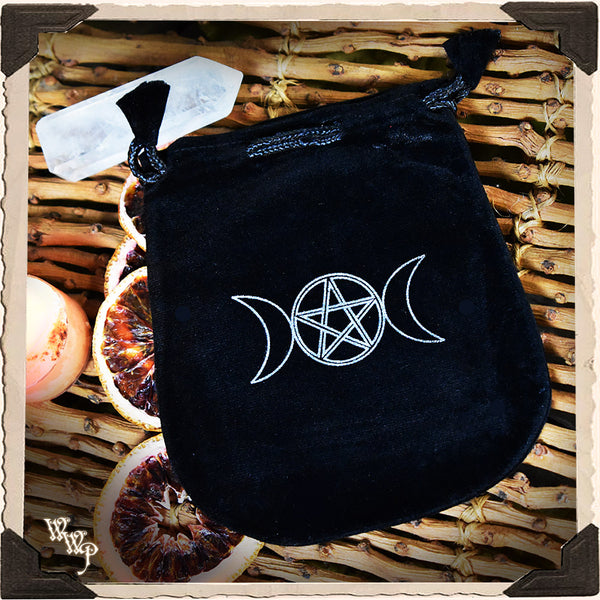 VELVET TRIPLE MOON PENTACLE POUCH. Witch's Keepsake Bag.
It's always fun to gather unique bags, boxes & baskets to place all your magickal keepsakes in! Here is yet another enchanting option to inspire your inner Witch. Whether you have a collection of loose tumbled stones or special potion bottles to store, this witchy bag can help you stay organized. ;)
This lovely Velvet bag measures a total of  5" wide x 5" high when laid flat. It has a drawstring, with 1/2" top, bringing the usable space of this pouch to 5" wide x 4.5" high. Perfect for a collection of crystals, creating an herbal sachet or amulet, carrying altar tools & potions or using it as a magickal gift bag for handmade goodies, the possibilities are endless!
* All Sales Final
More magickal goodies available in my shop!