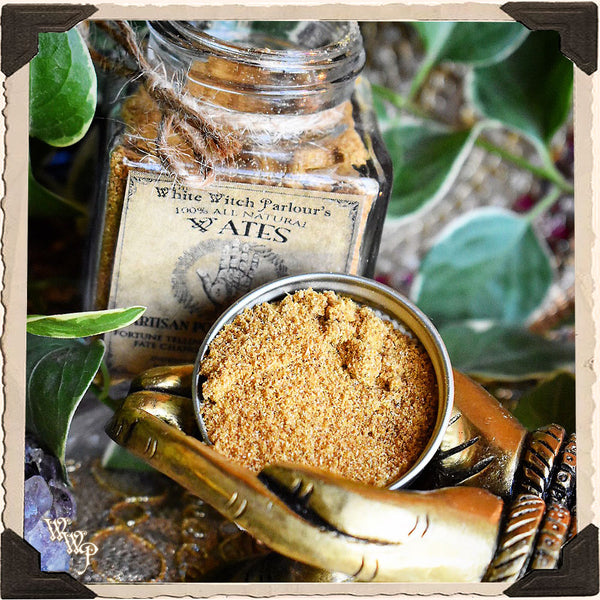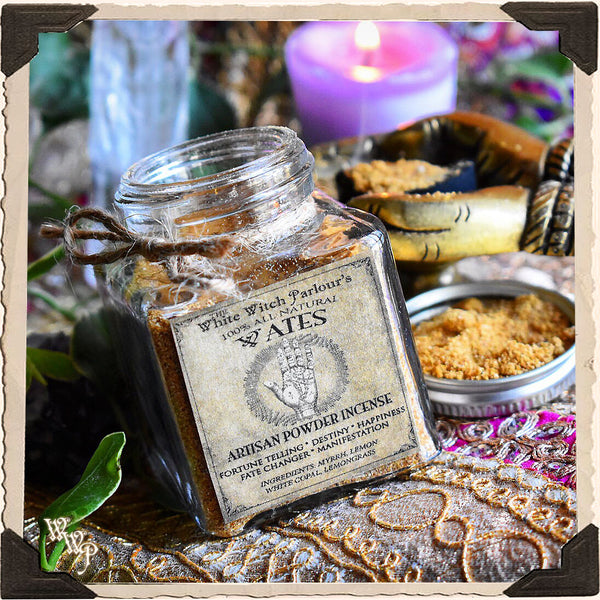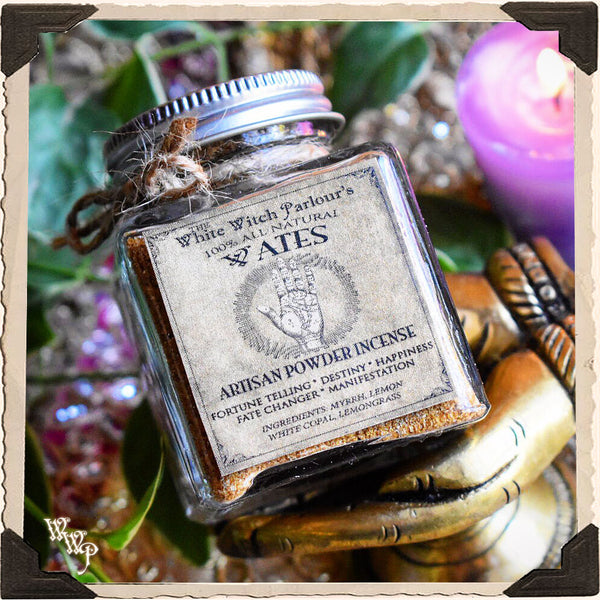 VATES POWDER INCENSE. All Natural. For Fortune Telling, Destiny Changing & Happiness.
Vibrationally uplifting & spiritually clarifying, this blend was created to lift your spirits & aid in renewal of energy to provide a positive outcome in your lifestyle & manifestations. As a seer or fortune teller, you may have glimpses into 'the future,' perhaps you do not like what you see, but know that what is presented in the current can be changed to better the future. Nothing is set in stone. The mind & actions of each individual can change their life for the better.  If there is clear insight leading towards an unwanted path, it is up the the 'experiencer' to change it through shifting the vibrations in which one is currently experiencing in their reality. The law of Freewill is a wonderful thing!   Destiny is in your hands. ;)
Lemongrass leads the energy of this magical blend, accompanied by Myrrh, Lemon & White Copal & energetically blessed by Carnelian Gemstones, this alchemy mix will enlighten the soul, help bring awareness to 'problems' or 'darkness,' so that they can be corrected with high vibrational solutions, ultimately resulting in a positive & cheerful experience. 
In each magickal glass apothecary bottle is 1.25oz of powder & blessed by the energies of Carnelian, to help keep the energy and vibrations strong! 
There are several ways to use this all natural powder incense, traditionally it can be burned over hot charcoals, letting the smoke help to create a sacred space, offering or divination tool. You can run a stone like Clear Quartz through the smoke to clear it and consecrate it with calming and peaceful energy. The powder can be tossed into an open flame during a ritual or spell casting. You can dress a candle in the powder for calming energy, during whatever work you may be doing. A potpourri warmer with some of the powder and water, diffuse the scent and properties quite nice. Lastly, you can create a mixture using the Vates powder to custom make your own all natural cone incense. A little goes a long way!
Here's to your new peaceful new home, 
~ Jenna
Charcoal & accessories available in my shop!BUYERS: * Store in cool, dry place, keep out of direct sunlight- seal tightly.*Not meant for consumption
*All sales Final