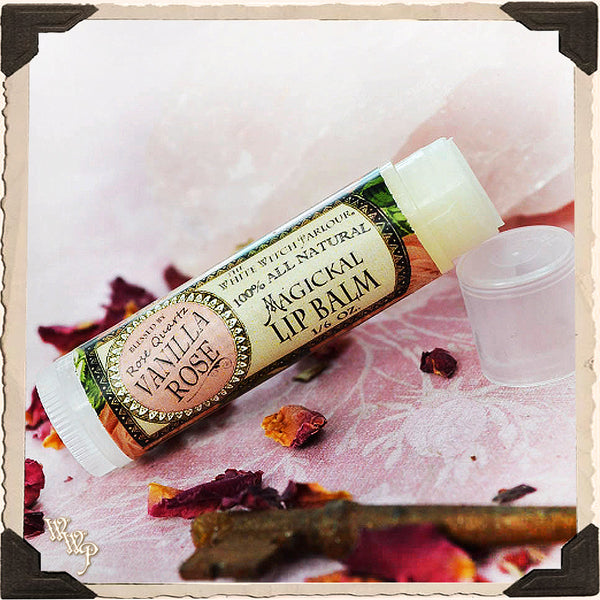 DISCONTINUED: VANILLA ROSE Lip Balm All Natural. Blessed by Rose Quartz Crystal.
ONCE THESE ARE GONE WE WILL NOT CARRY THEM AGAIN!
This warm, loving & All Natural handcrafted Lip Balm is made up of an elaborate blend of 100% ALL NATURAL waxes, butters & oils in a 1/6oz tube, blessed Rose Quartz crystal. Remember the innocence of your true first kiss, it was kind, with passion from the heart. That is where this lip balm will take you.That vibration of a warm heart and true love. Allow the words to flow from your mouth, like a song that make's your heart go pitter-patter. Allow the remembrance of innocence to put a smile on your lips.

In Love & Light,
~ Jenna

*All sales are final    

* INGREDIENTS Contain: Essential Oils, soybean oil, sunflower oil, jojoba oil, cocoa butter, Shea butter, vitamin e, aloe Vera, beeswax, hemp oil, avocado oil.*

Take a look at my other Lip Balms in the shop!