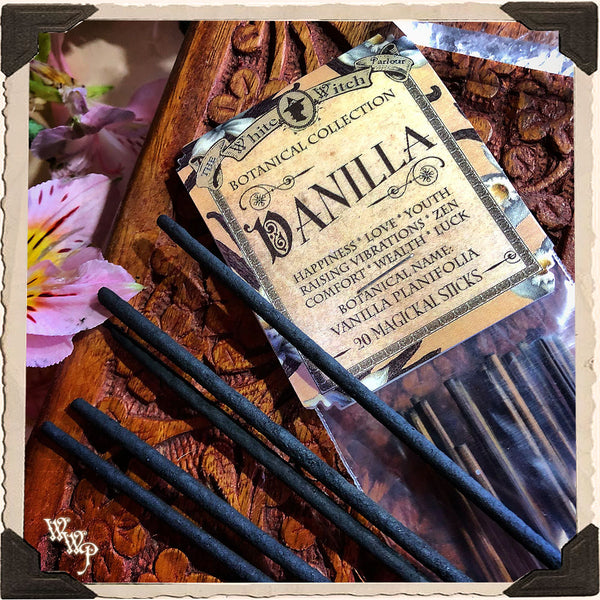 VANILLA INCENSE. 20 Stick Pack. Single-Note Botanical. For Happiness, Youth & Comfort.
Vanilla enhances cheer & positivity, allowing your innocent eyes to once again open. Inspiring creativity & natural intuition, Vanilla warms the heart, bringing comfort & sweet memories back into one's energy. It creates the energy of knowing one is safe in their own space, feeling blessed with all or little that they have. Vanilla was once considered a luxury, bringing about an energy of richness with it. It is said if rubbed with Vanilla, it will bring wealth & luck. 
These enchanting handmade botanical incense sticks burn for approximately 50 - 60 minutes and are made up of blend of essential oil & fragrance on pressed charcoal & blessed with the energies of Clear Quartz to help enhance the natural properties. There are 20 magickal sticks in each pack, that yield beautiful and lingering aromas, wherever they are burned.

Magickal Blessings,
~ Jenna 

*All sales are final.

Incense accessories available in my shop!