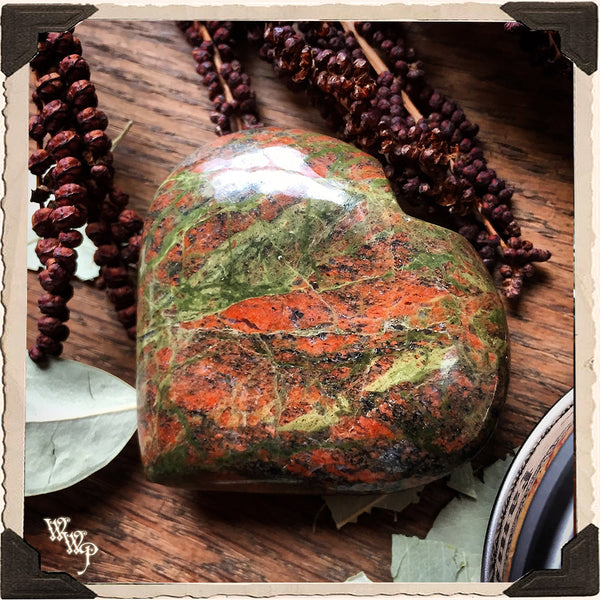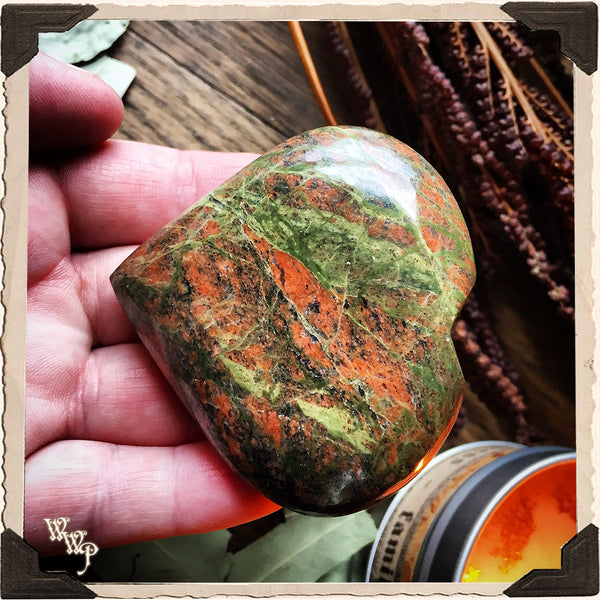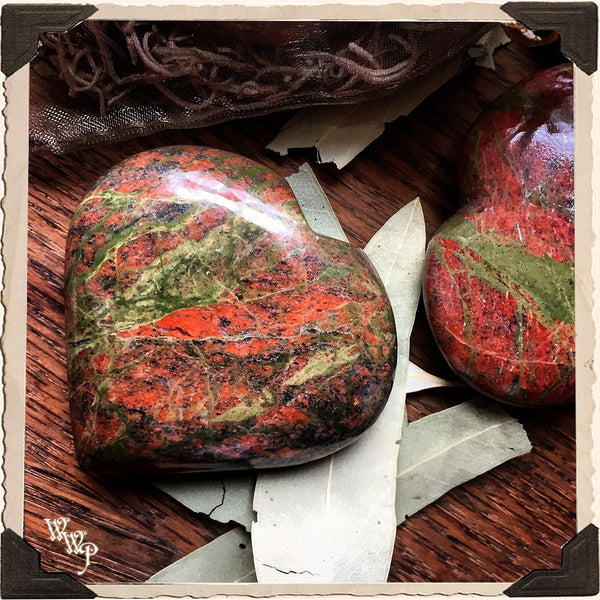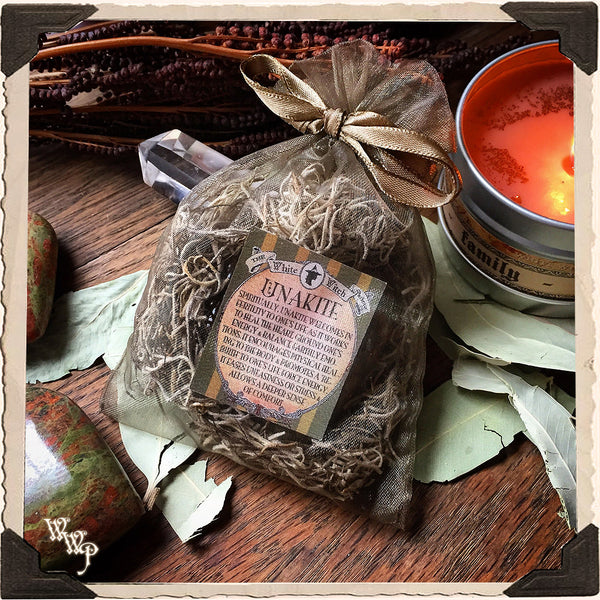 UNAKITE CRYSTAL HEART. For Fertility, Grounding & Healing.
 A powerful stone for healing & balancing one's emotions, Unakite brings grounding to the spirit & fertility to spiritual growth. It is said that it also helps to tie a mother to her unborn baby, making it a wonderful crystal to carry during pregnancy. It helps one to discover their own self through healing the heart & transforming one's outlook on life & the journey. It encourages physical healing to the body, promoting positive change & helping to raise vibrations through a means of grounding old negative beliefs & unwanted energy. Unakite helps one to open to the wonders & powers of love, as it heals the Heart chakra & reunites the user with the powers of mother nature. 
ZODIAC: Taurus & Sagittarius 
ELEMENT: Earth & Water
CHAKRA: Root, Sacral & Heart
HOLISTIC: Stomach issues & Skin Disorder. Breaking habits.
Each stone heart is measured in size down the middle, from top center, to base tip. Each special stone heart chooses its new home, as you will receive 1 (ONE) piece per order. Please note that these natural formations vary is shape & size. Each stone carved heart comes with a beautiful organza bag, on a bed of Spanish moss & information card. Before use of your new crystals, it is always a good idea to consecrate each stone for it's intended purpose. You can do so, by smudging (with sage) each stone to clear any energies it has absorbed and putting your intention forth on each stone, resetting & programming it for how it will help you.
Blessings of Love & Light,
~ Jenna
More crystals available in my shop!
Shapes, sizes & color will vary, as this is a natural gift from Mother Earth.
*All Sales Final