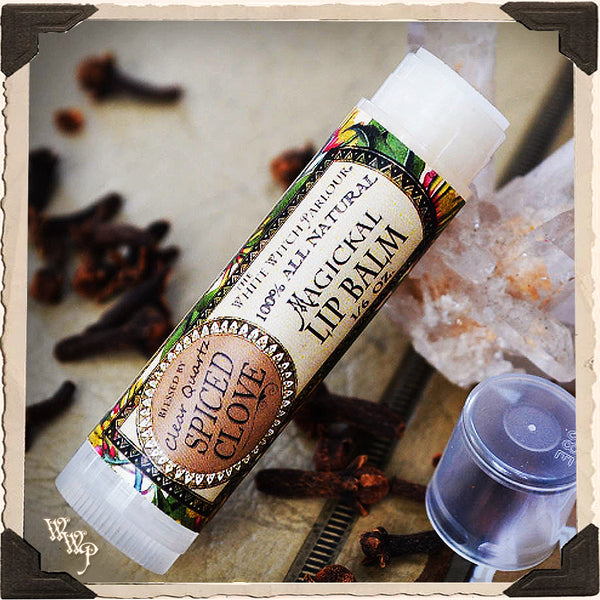 DISCONTINUED: SPICED CLOVE Lip Balm All Natural. For Manifestation, Stopping Gossip & Protection.
ONCE THESE ARE GONE WE WILL NOT CARRY THEM AGAIN!
Clove is one of my absolute favorite spices to work with, so I knew i had to create a warm and spicy treat for the lips! My Lip Balms are made up of an elaborate blend of 100% ALL NATURAL waxes, butters & oils in a 1/6oz tube. Blessed by Clear Quartz crystal. Spiced Clove Lip Balm to aid in protection and power behind your words, while also stopping gossip, to help raise your own vibrations. 
 
In Love & Light,   
~ Jenna

*All sales are final    

* INGREDIENTS Contain: Essential Oils, soybean oil, sunflower oil, jojoba oil, cocoa butter, Shea butter, vitamin e, aloe Vera, beeswax, hemp oil, avocado oil.*

Take a look at my other Lip Balms in the shop!