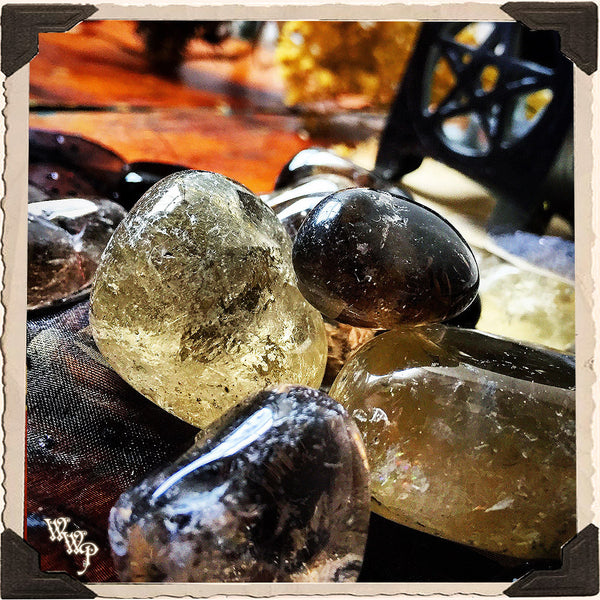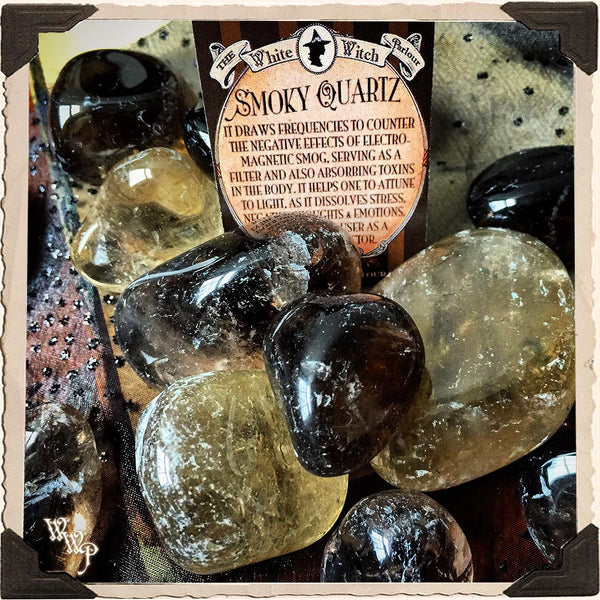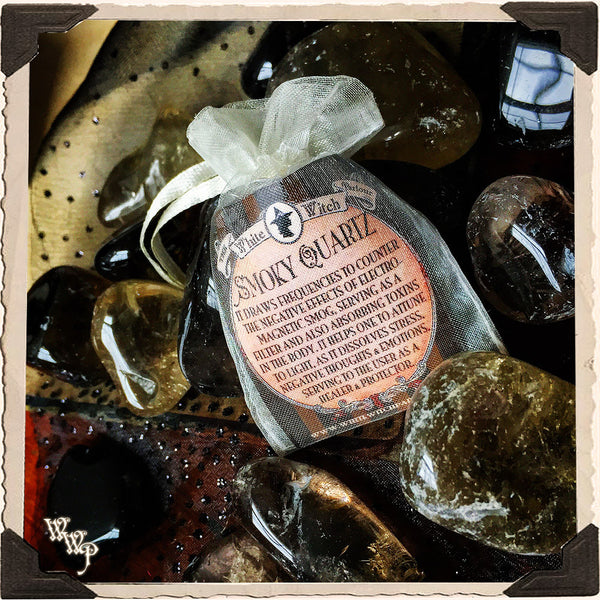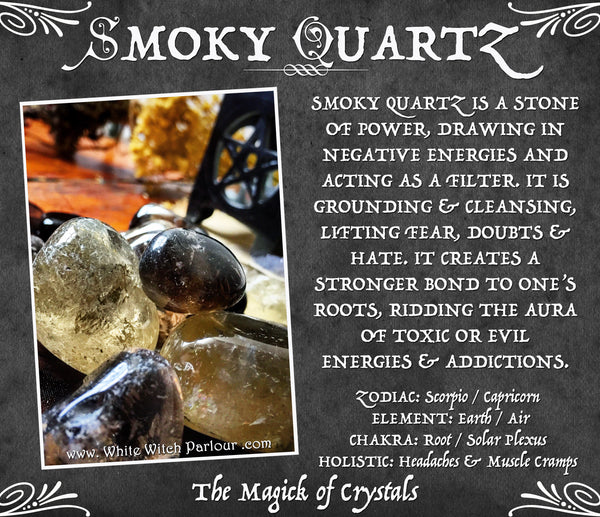 SMOKY QUARTZ TUMBLED CRYSTAL. For Protection, Banishing & Negativity.
Smoky Quartz is a stone of power to the ancient Druids, Smoky Quartz is one of the most efficient stones for grounding & cleansing one of negativity. Lifting doubts, fears & anger from the spirit & detoxing the aura. It serves as a talisman for the Root chakra & can serve as an anchor to Mother Earth, creating a stronger bond to one's own ancient roots. Negativity that is taken in by the mind, body & spirit, is absorbed through Smoky Quartz & transmuted back into the earth, helping to block one from psychic attacks, evil entities & addictions. It's grounding energy amplifies guidance from the spirit world, working to deepen meditations, scrying or divination practices & shielding the user from harm. Because Smoky Quartz absorbs & blocks so much of the 'negative' energy you encounter, it's a good practice to smudge this stone regularly.   
ZODIAC: Scorpio / Capricorn
ELEMENT: Earth / Air
CHAKRA: Root / Solar Plexus
HOLISTIC: Headaches & Muscle Cramps
Each tumbled stone measures approx. 1" - 1.5" and each special stone chooses its new home. You will receive ONE tumbled stone piece per order qty. (Price is per each reiki blessed tumbled stone.) Each stone / grouping will come in a beautiful ivory organza bag with information card. Before use of your new crystals, it is always a good idea to consecrate each stone for it's intended purpose. You can do so, by smudging (with sage) each stone to clear any energies it has absorbed and putting your intention forth on each stone, resetting & programming it for how it will help you. 
 
Blessings of Love & Light,   
~ Jenna 
 
All Sales Final *
* Size & shape of stones will vary as these are a natural product of mother earth. You will receive a set similar to the one in the photo