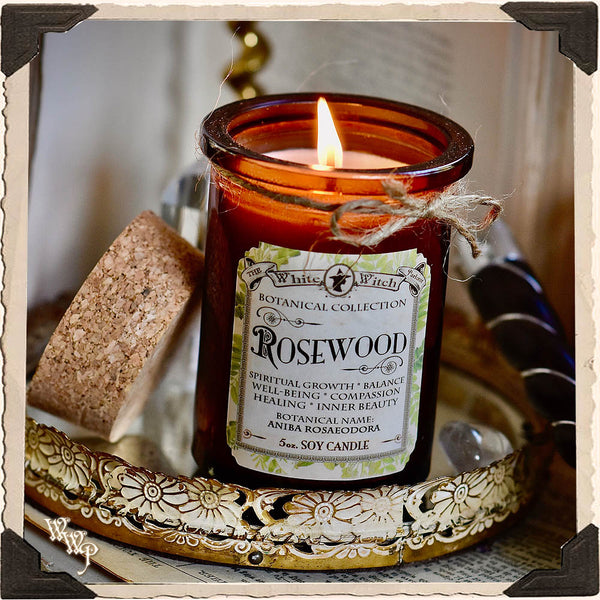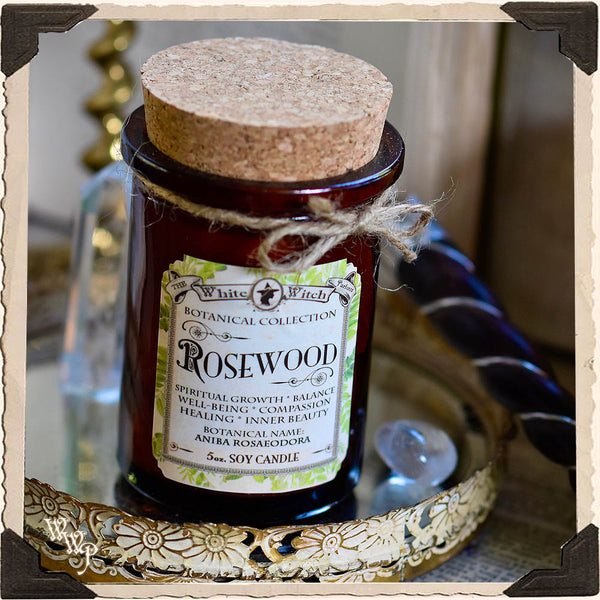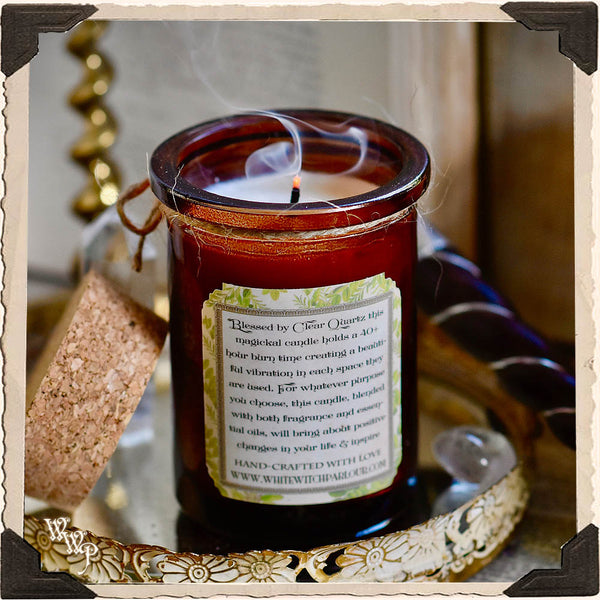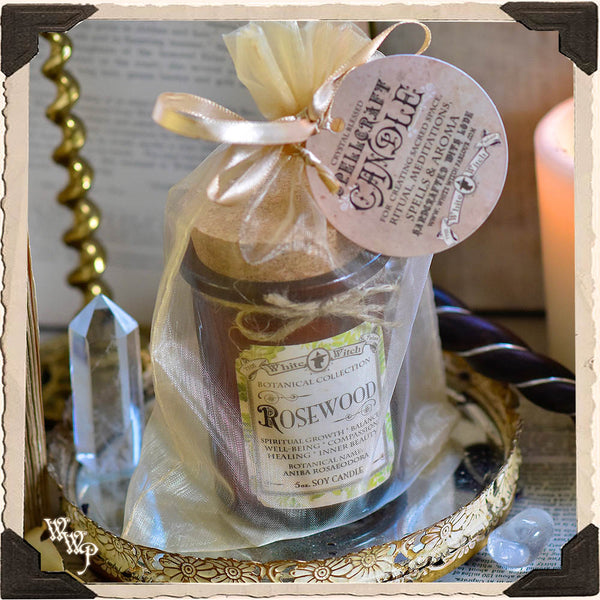 ROSEWOOD CANDLE APOTHECARY 5oz. For Spiritual Healing, Beauty, Truth & Divination.
This enchanted botanical Rosewood scent carries a motherly essence, with spiritual & nourishing qualities. It lends a boost to intuitive thought and feeling, and is thus excellent in any divination or scrying work. Known as a spiritual healing wood, Rosewood is also known for its strong and mysterious magick. It helps practitioners to find that which is not usually focused upon in the mundane; the hidden things in life that escape the notice of most people. Rosewood can help a person to work with these energies, which is why it is highly recommended for all magic involving overall spiritual healing, divination, communication with other realms and internal truth. 💕
In magick Rosewood is known for creating a healthy balance between the spiritual & physical. With this new balance between your body, mind & spirit, new beginnings can begin to blossom, regenerating spiritual growth, overall well- being, heart felt compassion, healing & inner beauty .
A magickal hand-poured All Natural 5oz. candle to be used for spells or just the aromatherapy that it offers. This decorative amber glass jar candle is made up of organic soy wax, non-toxic paper-core wick, essential oil & fragrance oil blend & is charged with the energy of clear quartz, topped with a rustic cork top. The magickal aura around each candle is powerful on its own, creating a shift in energy of any room it is left in. This beautiful candle offers a high scent throw & many smiles. It holds an average burn time of 40+ hours. 
This magickal candle gives off a soft & sweet, woodsy scent. 
Magickal Blessings,
~ Jenna
*All sales are final.
More Candles available in my shop!