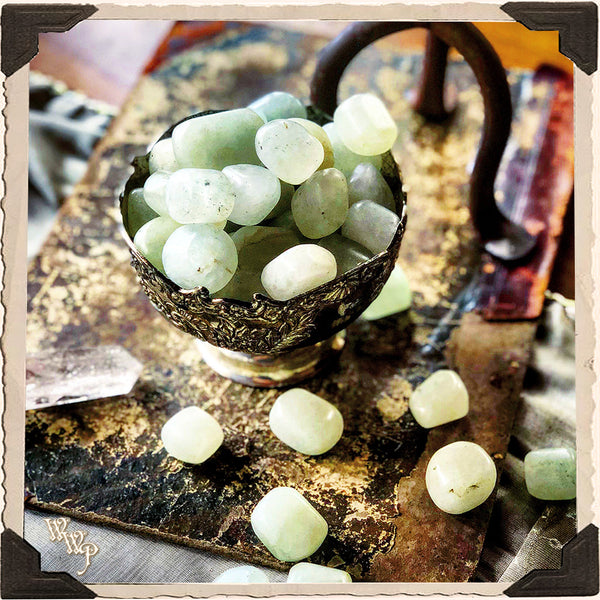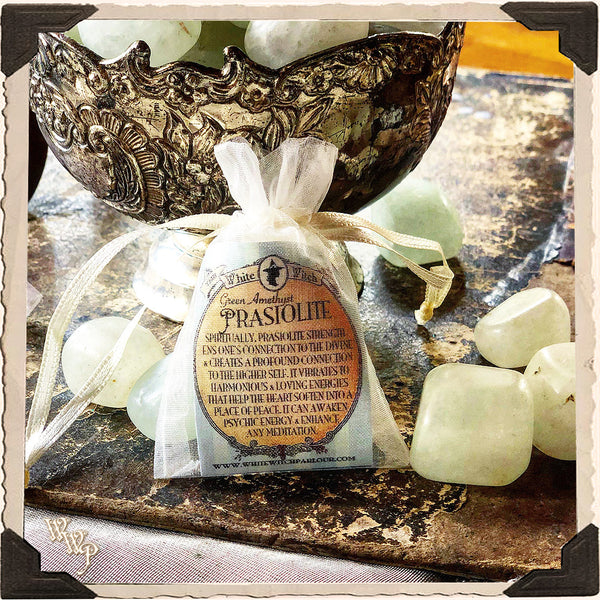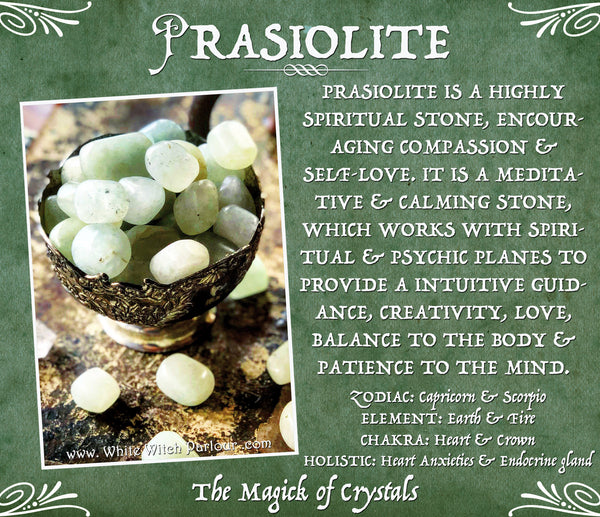 PRASIOLITE TUMBLED CRYSTAL. For Connection to Higher Self, Loving Energy & Meditation.
Prasiolite, (aka) Green Amethyst & Vermarine, is a highly spiritual stone, encouraging compassion & self -love. It is a meditative and calming stone which works in the emotional, spiritual, and physical planes to provide a calmness to the soul, intuitive guidance, creativity, love, balance to the body, and patience to the mind. It can enhance intuition and psychic powers of all kinds. It does this by making a clear connection between to the Divine & Higher Self. It works off energies of the heart, opening a psychic vortex protected with love. It works to transform energies of the heart, welcoming in new prosperity & releasing negativity. It can amplify your energy towards the goal of good & abundance, helping realities to quickly manifest. 
  
ZODIAC: Scorpio & Capricorn
CHAKRA: Heart Charka & Crown
HOLISTIC: Heals Endocrine glands & calms anxieties around the heart. 
Each tumbled stone measures approx. 1" -1.5" and each special stone chooses its new home, as you will receive 1 large 2 medium OR 3 small pieces per order.  Each stone (set) comes with a beautiful ivory organza bag & information card. Before use of your new crystals, it is always a good idea to consecrate each stone for it's intended purpose. You can do so, by smudging (with sage) each stone to clear any energies it has absorbed and putting your intention forth on each stone, resetting & programming it for how it will help you. 
 
Blessings of Love & Light,   
~ Jenna 

All Sales Final *
* Size & shape of stones will vary as these are a natural product of mother earth. You will receive a set similar to the one in the photo
More crystals in my shop!