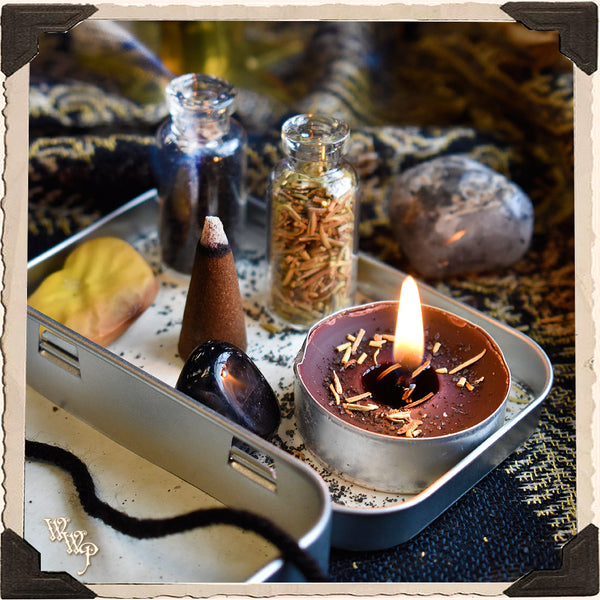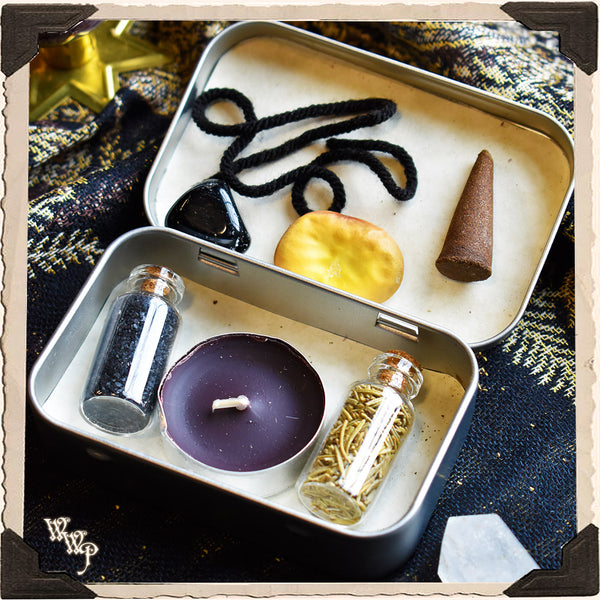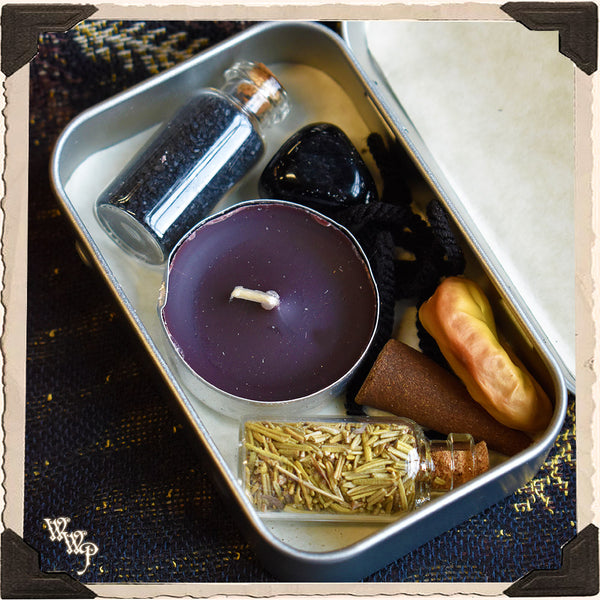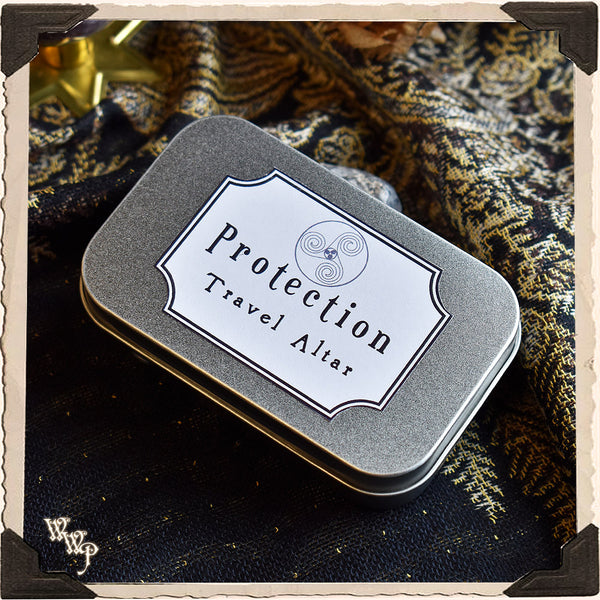 MINI PROTECTION TRAVEL ALTAR. For Energy Shielding, Empaths & Aura Strengthening.
This Mini Travel Tin for Protection is packed with power. These mini altar tins are cute, portable, and versatile so you can easily take it on a trip to cast your magick anywhere. They can be refilled with your own preferred items after you use the ones contained, & allow you to easily carry out your desire to take your mini altar out on the go and perform some rituals in a secluded place. Everything in this kit is centered around protection!
Contents of the kit : Black salt, rosemary herb, black obsidian stone, black string, myrrh incense cone, black tea light candle, and a mojo bean.
Use this kit as your wish & feel drawn, using all ingredients or just a few at a time. Cast a little protective candle magic, create a protective magick circle, cut a negative cord, consecrate & carry with you a magickal mojo bean & /or crystal, make a protective sachet, the possibilities are up to you.
Tin Dimensions - 3-1/2" X 2-1/2" X 4/5"

However you choose to use this set, you will allow yourself to detox from any stress, anxiety, depression, fears etc as these are all lower vibrational frequencies, that hinder your spiritual growth and can increase the possibility of a psychic attack. I encourage you to surround yourself with a white light of protection on a daily basis and use these powerful tools to help you along the way.
My Protection prayer:
" I trust in the protection of my spirit, body and mind as I now hold a shield unlike any other kind. My aura is strong with white light defined from my divine energy and spirit combined."
Wishing you an abundance of protection,
~ Jenna
More Tools available in my shop!
**All sales are final. **