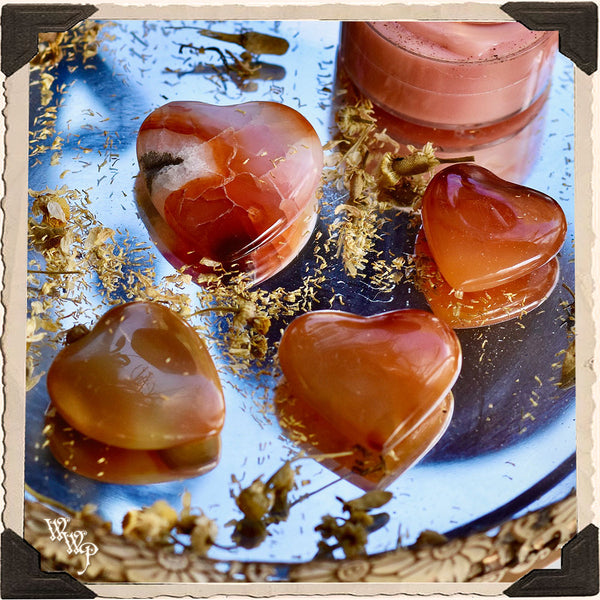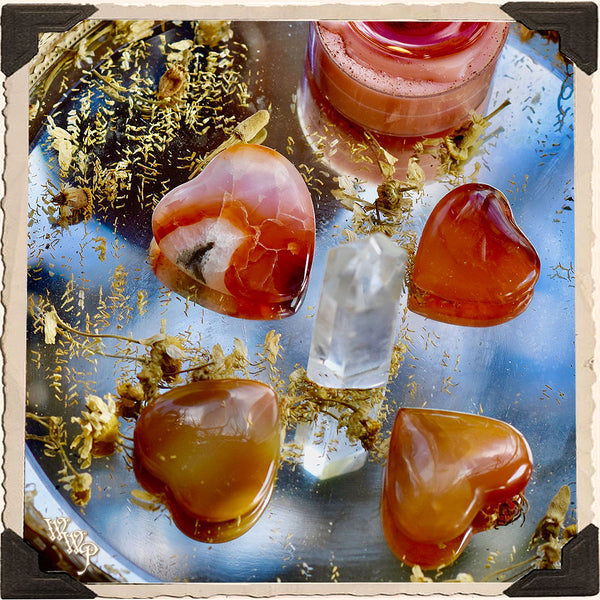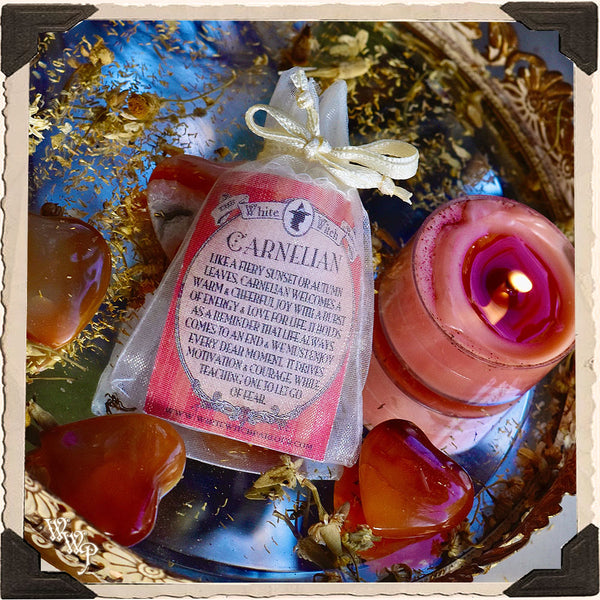 MINI CARNELIAN HEART CRYSTAL. For Positive Energy, Motivation, Courage & Meditation. 25mm.
Carnelian shines with a joyous & cheerful energy. It manifests positive energy all around & works with nurturing the Sacral Chakra, thus healing 'the womb' of our soul & aiding in abundant fertility on all paths of one's life. Tied to the Sun's energy, it creates warmth, life & Illumination. It also serves as a reminder of the hot glowing light of our daily sunset & the changing of the season's, which allows for change in the cycle of life. All things come to an end, & with death always comes new life, making Carnelian a special stone to carry during a time of change. It enhances Clarity during troubled situations & the energy to one's get through them with a smile upon the face. It protects against jealousy, rage & anger, while breathing in a new energy of motivation & courage. It emits great Life Force energy & awakens one to their highest good, teaching them leadership skills & confidence along the way.  Hold this heart while meditating to inspire a new flow of energy into your life. This stone is also wonderful to work with during the Autumn Equinox or other Fall rituals & magick. 

Chakras: Sacral (2nd)  

Each MINI Heart shaped stone measures approx. 1" x 1" (20 -30mm) and each special stone chooses its new home, as you will receive 1 piece per order. Each stone comes with a beautiful ivory organza bag & information card. Each stone has been kissed with loving energy & blessed by my angels. Before use of your new crystal, it is always a good idea to consecrate each stone or set for it's intended purpose. You can do so, by smudging (with sage) each stone, by passing it through the smoke of the sage then putting your intention onto each stone, resetting & programming it for how it will help you. In a calm & meditative state, simply hold the stone, direct your love & desires into it, as you become in tune with each one.  
 
Blessings of Love & Light,
~ Jenna 
More crystals available in my shop!  
Shapes, sizes & color will vary, as this is a natural gift from Mother Earth.
*All Sales Final