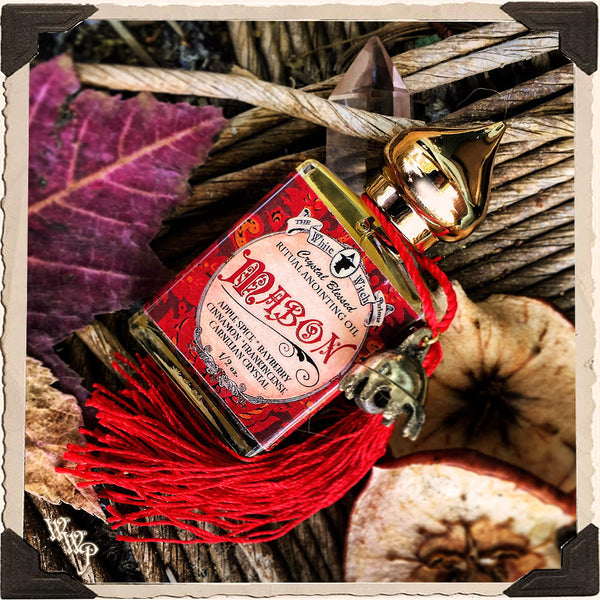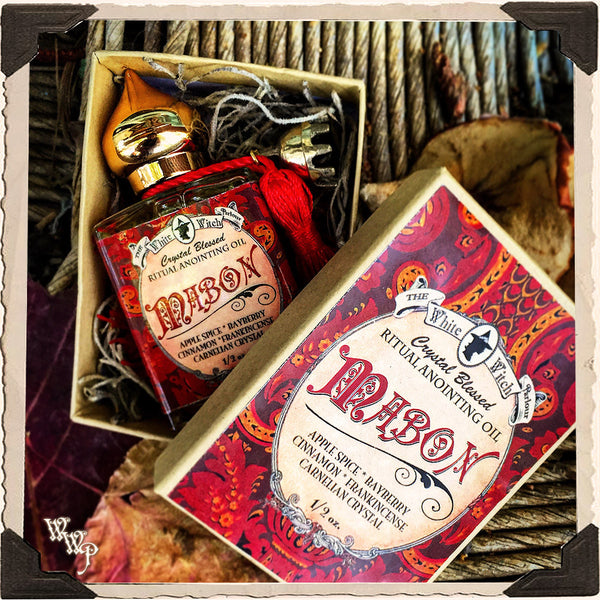 MABON Alchemy RITUAL OIL. Autumn Equinox. For Thanksgiving, Harvest & Prosperity.
Mabon is the 2nd of the 3 Harvest Festivals & is celebrated during the Autumn Equinox. Also known as 'The Witch's Thanksgiving,' it is a time to feast upon the last of the Harvest season, as we prepare for the cold of Winter. It is a time to give thanks for the fruits of earth & ground our energy as we recharge our 'spiritual batteries' & grow closer to the darkness & thinning veil that separates our world & the spirit world. The Autumn Equinox occurs around March 21st for the Southern Hemisphere & September 21st- 23rd for the Northern Hemisphere. Now that the warmth is behind us, the cold lies ahead & we must take a moment to have gratitude for the abundance of crops that have provided us with food through the summer, which will now do the same throughout the Winter. Throw a feast to celebrate the success, prosperity, love & warmth that has found way to your hearth & home.
 
This special blend carries a lingering scent of crisp Autumn leaves, hot Apple Cider & a warm Frankincense aura, to embrace your energy & ground it, leaving you renewed & energized. Carnelian Crystal blesses this exhilarating Fall scent, to align & heal your Root & Sacral Chakra, Re-balance your spiritual & physical energy levels, help bring stamina & determination, while attracting prosperity & general good luck. Apples have long been associated with divination & protection, combined with Frankincense to offer spiritual growth & cleansing. Bayberry & Cinnamon allow for abundance, manifestation power, healing & harmony within. Making for a unique blend to amplify your magickal intent during this beautiful changing of the season.
This Crystal Blessed Ritual alchemy oil comes in a 1/2 oz. glass perfume bottle with gold decorative, Victorian style screw-cap, matching tassel & gold / brass bell (The ringing of a bell raises the vibrations & calls upon the higher frequency spirits & angels to bring guidance & protection.) The all natural essential oil & fragrance oil blend is diluted with all natural, Sweet Almond Oil & is ready to wear as a body oil, use in a magickal bath, aroma lamp or candle anointing for seasonal ritual work. Crystal chip stones of Carnelian are left in each bottle to keep the magickal workings strong. Each bottle comes in a decorative gift box on a bed on Spanish moss.

May You Find Warmth & Renewed Energy This Autumn Season! *
~ Jenna

************************************************
All Sales Final
Not Meant for consumption.
Keep out of heat and direct sunlight.
More oils & candles available in my shop!