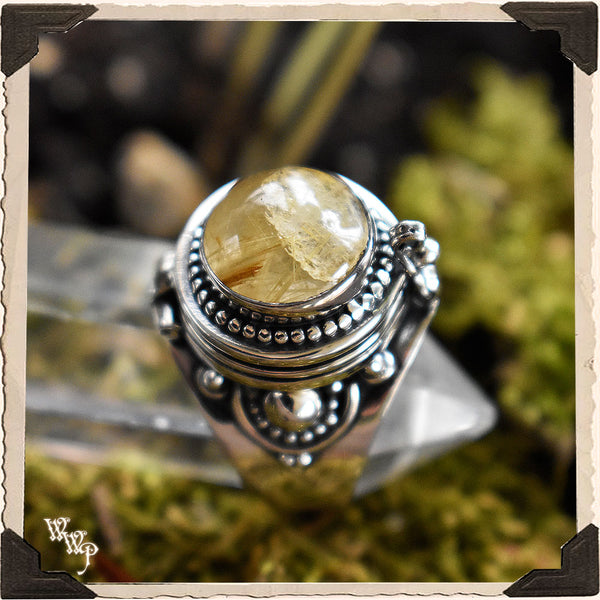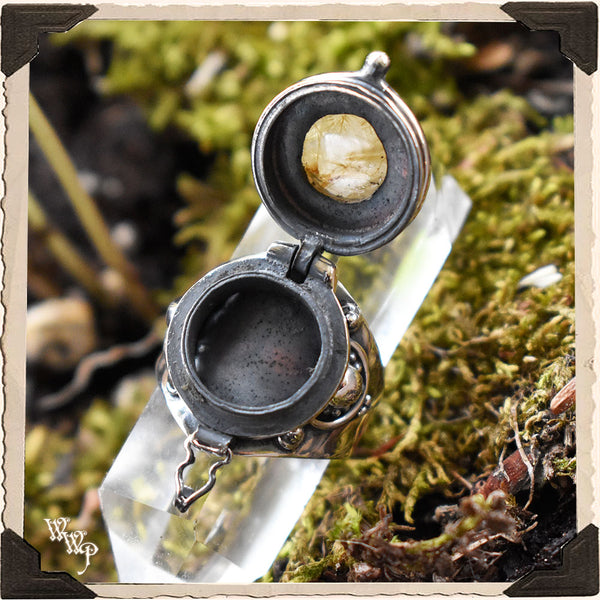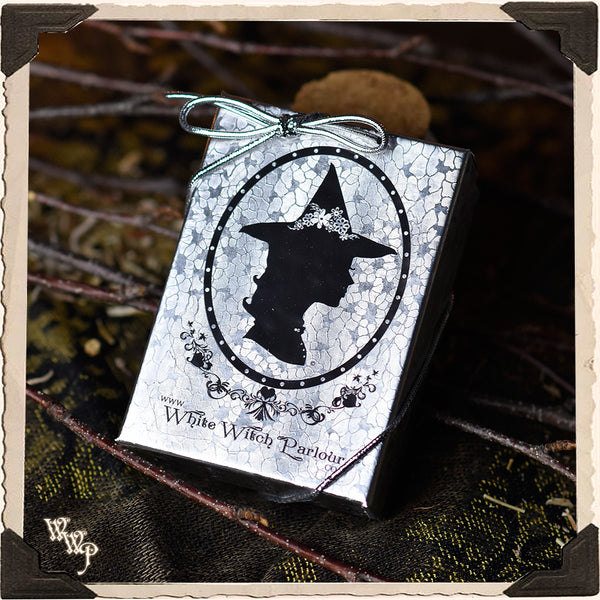 LIMITED EDITION : YELLOW TOURMALINE / LOCKET RING. For Amplifying Energy, Empaths & Vitalization.
Time to Amplify your energy & revitalize your whole energy body with this special locket ring piece. Yellow / Golden Tourmaline holds all the Empath & aura protecting vibes as Black Tourmaline & amplifies the energy through the use of LIGHT! It's beautiful Citrine Coloring awakens the Solar Plexus for that extra boost of energy to manifest your desires. It attracts positive changes into your life, abundance in money & health, repairs relationships, improves self confidence & raises the overall frequency in your journey.

Each piece comes in a beautiful White Witch Parlour gift box, on a bed of Spanish Moss with an information card on the Stone, ready to gift to yourself or a loved one.

ABOUT THIS PIECE: This ring is made of .925 Sterling Silver, with 1 semi precious stone of Golden /Yellow Tourmaline Rutile set into the Poison / locket ring design. This ring measures .75" in length . US Ring size 8.
LIMITED EDITION PIECES: You will receive the piece/set similar to the one in the photo, or the exact one pictured. Once these pieces are gone we may not carry them every again. Handcrafted with .925 Sterling Silver.
Blessings of Love & Light,   
~ Jenna 

All Sales Final *