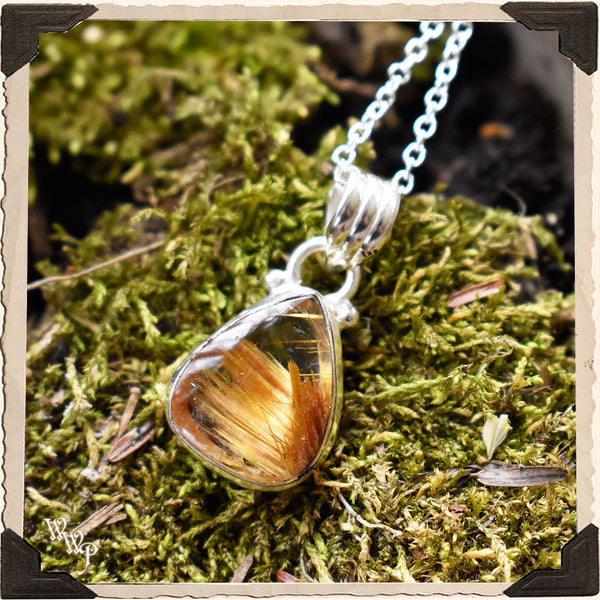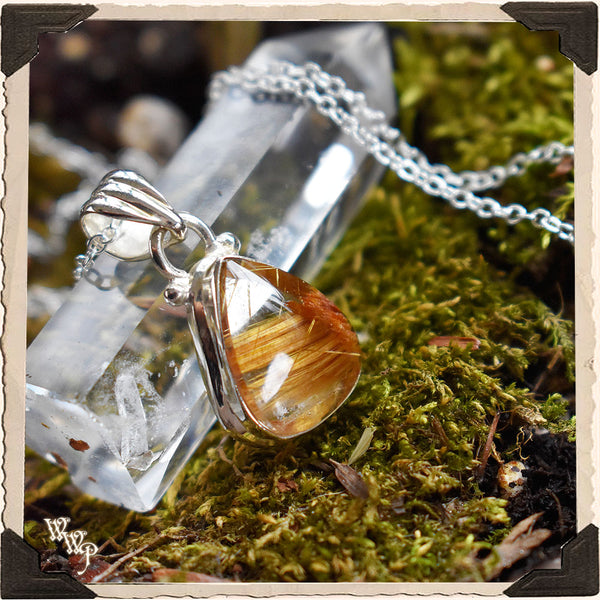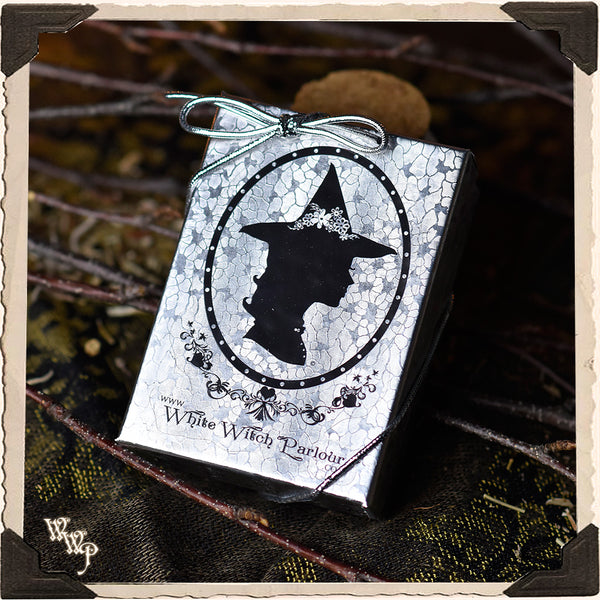 LIMITED EDITION : HALF STAR RUTILE NECKLACE PENDANT. For Manifestations, Crown Chakra & Amplifying Energy.
A product of Titanium, a Half Star Rutile works to both Ground or Cneter one's energy, & activate the Crown Chakra & beyond into the 'Soul Star' Chakra, leaving one fealing well balanced, energized & excited for all opportunities ( good or bad ) that may come into the current path. It reminds us to learn from every experience we encounter with both a smile & gratitude, as we continue this journey here on Earth, embracing that each day & moment holds a lesson & precious gift. Because no two 'Star Rutile,' stones can be the same, this stone caries a unique vibration, that makes it one of a kind. It is formed from a rare phenomenon, when crystal formations begin to grow around Hematite. Much like an expanded consciousness, it reminds us to keep growing, finding new ways & seeking truths.

Each piece comes in a beautiful White Witch Parlour gift box, on a bed of Spanish Moss with an information card on the Stone, ready to gift to yourself or a loved one.

ABOUT THIS PIECE: This Star Rutile Pendant comes ready to wear with .925 Silver plated 22", lobster claw clasped chain. The necklace is made of .925 Sterling Silver, with a semi precious stone of Star Rutile set into the teardrop design. The Necklace pendant measure 1" in length.
LIMITED EDITION PIECES: You will receive the piece/set similar to the one in the photo, or the exact one pictured. Once these pieces are gone we may not carry them every again. Handcrafted with .925 Sterling Silver.
Blessings of Love & Light,   
~ Jenna 

All Sales Final *