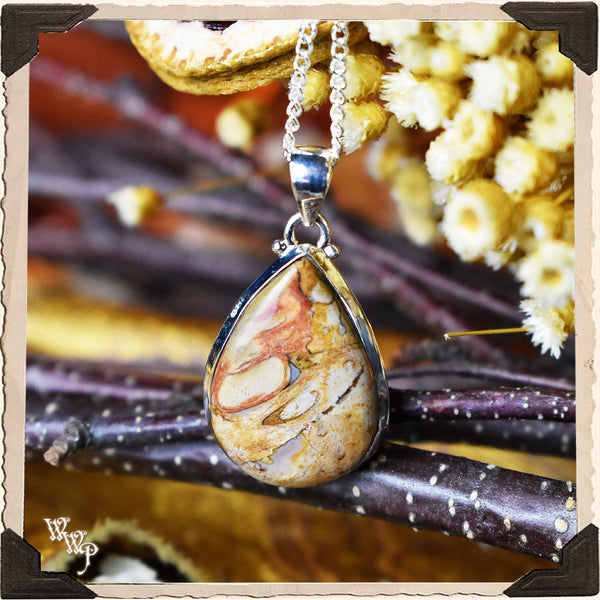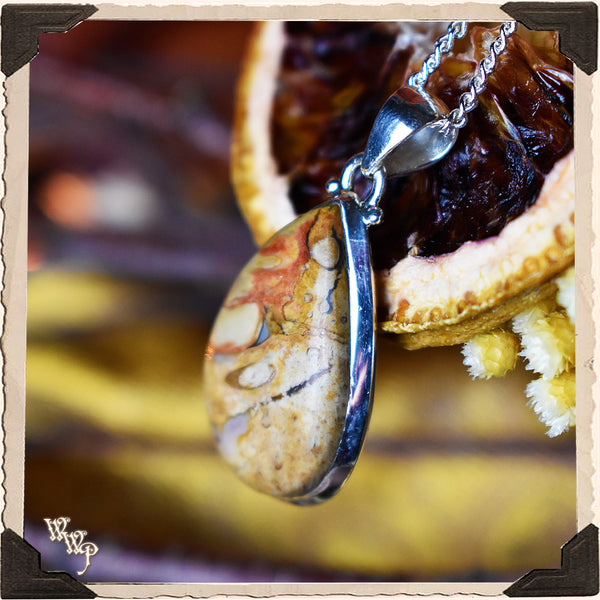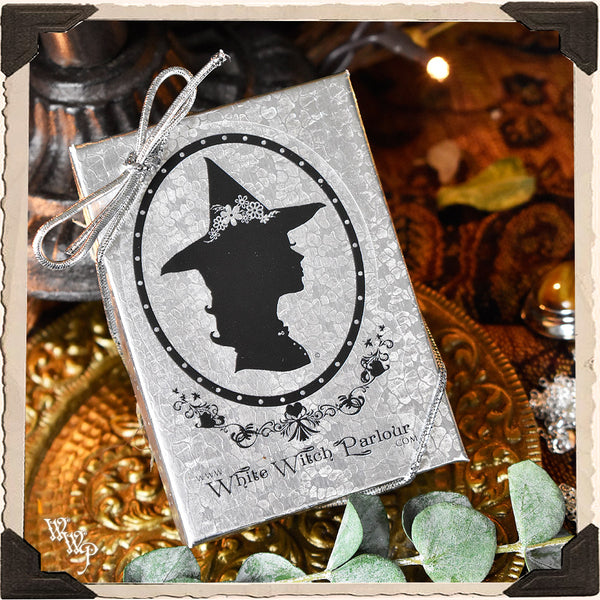 LIMITED EDITION : PLUM WOOD JASPER NECKLACE. For Healing, Grounding & Restoration Energy.
Containing so much Earth Spirit in it's Essence, Plum Wood Jasper is a miracle Healer. It grounds chaotic energy & heals the spirit, encouraging one to soak in the joys of life, rather than the troubles. It activates the Root & Crown chakras, helping to bring a harmonic balance to the spiritual & physical life. It stabilizes confusion energy to help one focus on their journey, with protection & intuitive insight. This stone is great for Shamanic healing journeys & practices. 
Each piece comes in a beautiful White Witch Parlour gift box, on a bed of Spanish Moss with a complimentary 22" silver plated necklace chain, with lobster claw clasp, ready to gift to yourself or a loved one.

ABOUT THIS PIECE: This necklace is made of .925 Sterling Silver, with 1 semi precious stone of plum wood Jasper set into the simple teardrop design. The pendant measures approx. 1 5/8" in size. 

LIMITED EDITION PIECES: You will receive the piece/set similar to the one in the photo, or the exact one pictured. Once these pieces are gone we may not carry them every again. Handcrafted with .925 Sterling Silver.
 Blessings of Love & Light,   
~ Jenna 
 
All Sales Final *
* PLEASE NOTE: STONE COLORING WAS BACKLIT FOR PHOTO TO SHOW STONE DETAILS & WILL APPEAR DARKER IN PERSON.