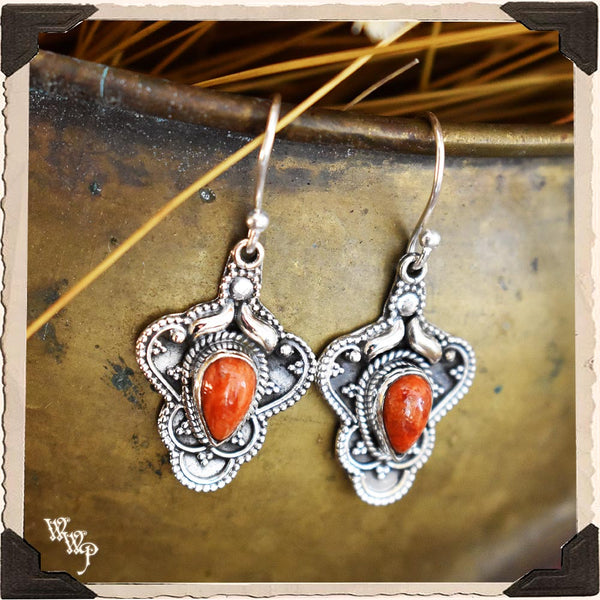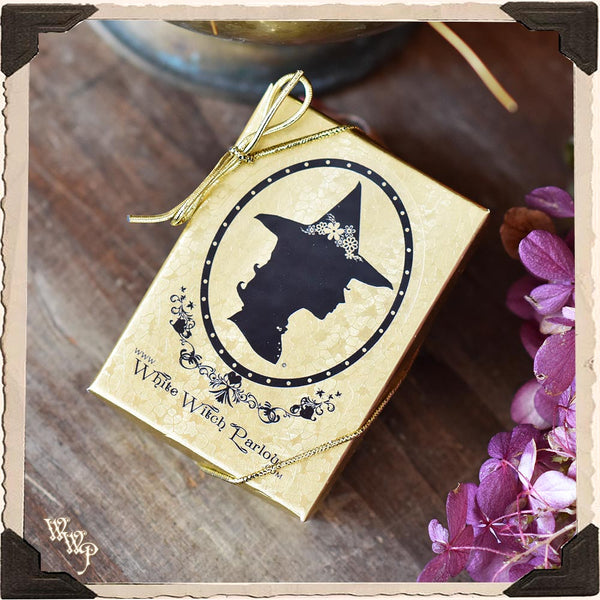 LIMITED EDITION : ORANGE MOJAVE TURQUOISE DANGLE EARRINGS. For Healing & Bring Present. SKU: OTE4
ORANGE MOJAVE Turquoise carries the energy of psychic healing & inner calmness, that can offer healing to the spirit as well as physical ailments, as it works off the Sacral Chakra.  It can help to amplify deeper friendships, entering relationships from a safe calm & protected energy. This stone is all about healing & being open to receive the present moment.

ABOUT THIS PIECE: These earrings are made of .925 Sterling Silver, with 1 semi precious stone of Ofange Turquoise set into each of the Designed Earrings. The pair measures approx. 1 3/8" & dangle from a hook
LIMITED EDITION PIECES: You will receive the piece/set similar to the one in the photo, or the exact one pictured. Once these pieces are gone we may not carry them every again. Handcrafted with .925 Sterling Silver.
Blessings of Love & Light,   
~ Jenna 

All Sales Final *
* PLEASE NOTE: STONE COLORING WAS BACKLIT FOR PHOTO TO SHOW STONE DETAILS & WILL APPEAR DARKER IN PERSON.