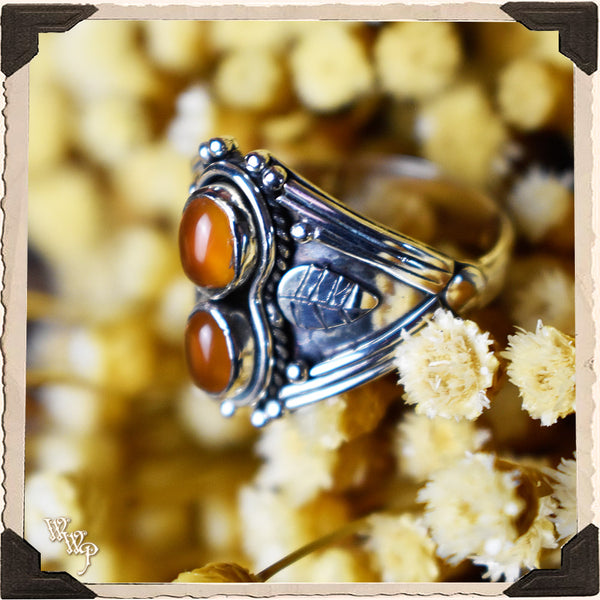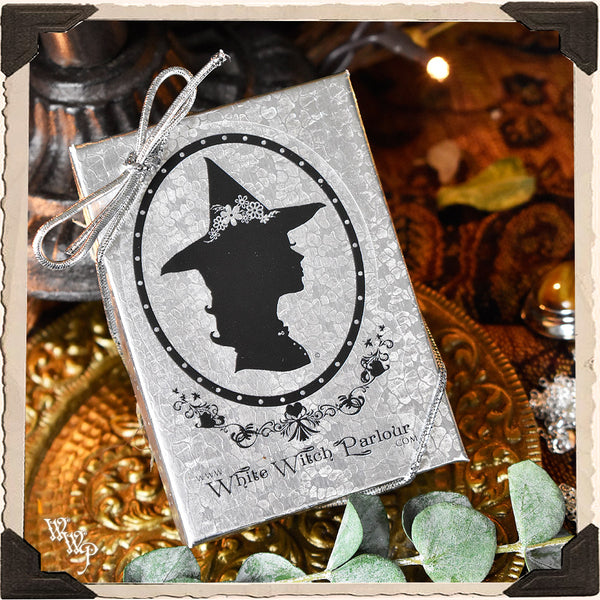 LIMITED EDITION : ORANGE CARNELIAN LEAF RING. For Motivation & Courage.
Carnelian shines with a joyous & cheerful energy. It manifests positive energy all around & works with nurturing the Sacral Chakra, thus healing 'the womb' of our soul & aiding in abundant fertility on all paths of one's life. Tied to the Sun's energy, it creates warmth, life & Illumination. It also serves as a reminder of the hot glowing light of our daily sunset & the changing of the season's, which allows for change in the cycle of life. All things come to an end, & with death always comes new life, making Carnelian a special stone to carry during a time of change. It enhances Clarity during troubled situations & the energy to one's get through them with a smile upon the face. It protects against jealousy, rage & anger, while breathing in a new energy of motivation & courage. It emits great Life Force energy & awakens one to their highest good, teaching them leadership skills & confidence along the way.

Each piece comes in a beautiful White Witch Parlour gift box, on a bed of Spanish Moss ready to gift to yourself or a loved one.

ABOUT THIS PIECE: This ring is made of .925 Sterling Silver, with 2 semi precious stone of Orange Carnelian set into the victorian leafed design. The ring measures approx. .75" in size.  SELECT U.S. RING SIZE IN MENU.

LIMITED EDITION PIECES: You will receive the piece/set similar to the one in the photo, or the exact one pictured. Once these pieces are gone we may not carry them every again. Handcrafted with .925 Sterling Silver.
 Blessings of Love & Light,   
~ Jenna 
 
All Sales Final *
* PLEASE NOTE: STONE COLORING WAS BACKLIT FOR PHOTO TO SHOW STONE DETAILS & WILL APPEAR DARKER IN PERSON.