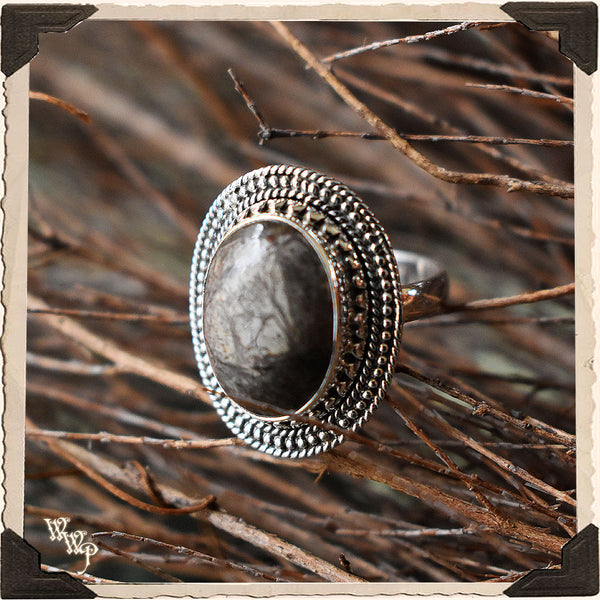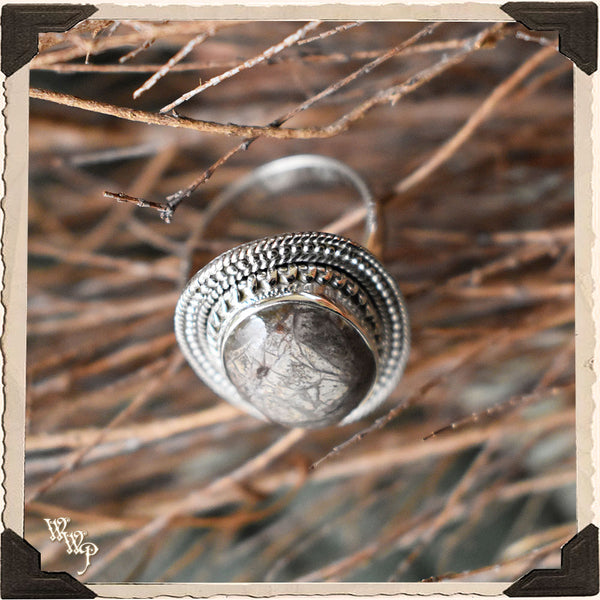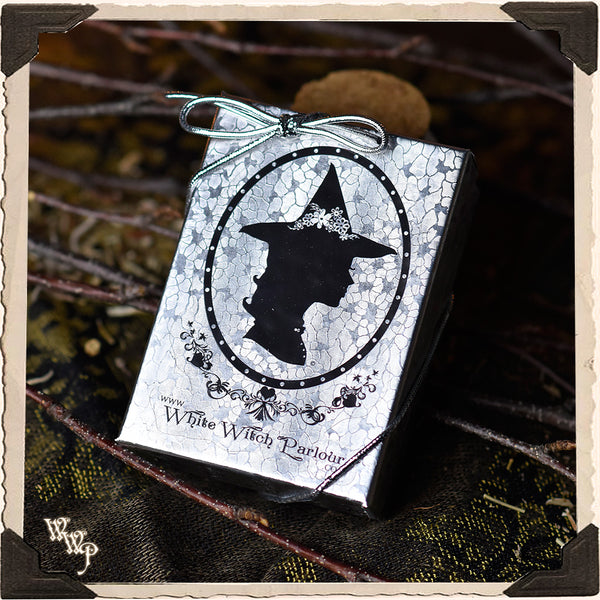 LIMITED EDITION : MUSHROOM RHYOLITE RING. For Detoxing, Grounding & Passion.
Also known as Rainforest jasper, Natural Brown Mushroom Rhyolite helps to aid in a deep healing & grounding from the natural energies of nature. It promotes a detoxing of the physical body to reconnect one better to the mindset of 'returning to nature' & the natural order of things. It can help one to alleviate depression, lethargy or 'lack of drive,' and show one how to better harness the cleansing energy & power of nature. It can ignite a new fire in the soul & push a new creative flow to keep reaching towards your ambitions. 

Each piece comes in a beautiful White Witch Parlour gift box, on a bed of Spanish Moss with an information card on the Stone, ready to gift to yourself or a loved one.

ABOUT THIS PIECE: This Brown Mushroom Rhyolite Oval Ring comes ready to wear with .925 Silver rope design around a  semi precious stone set into the  . This ring measures approx. 1" in length & is a U.S. RING SIZE 8.  
LIMITED EDITION PIECES: You will receive the piece/set similar to the one in the photo, or the exact one pictured. Once these pieces are gone we may not carry them every again. Handcrafted with .925 Sterling Silver.
Blessings of Love & Light,   
~ Jenna 

All Sales Final *