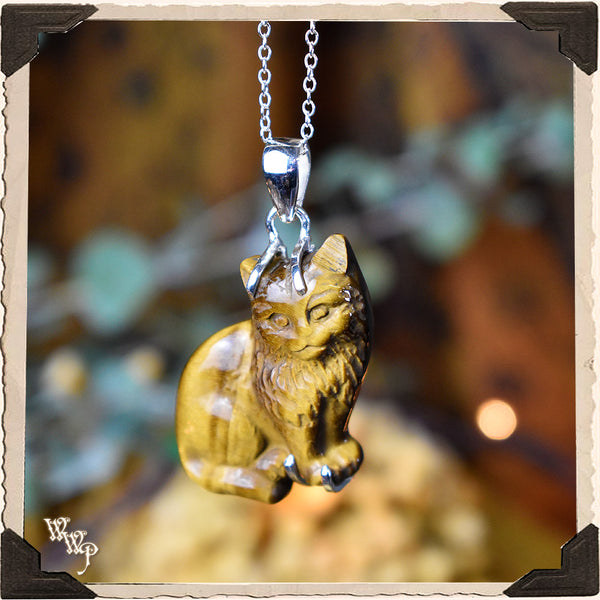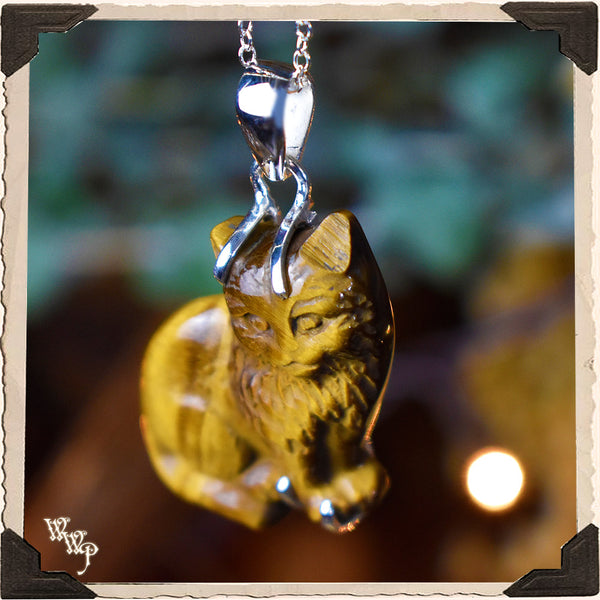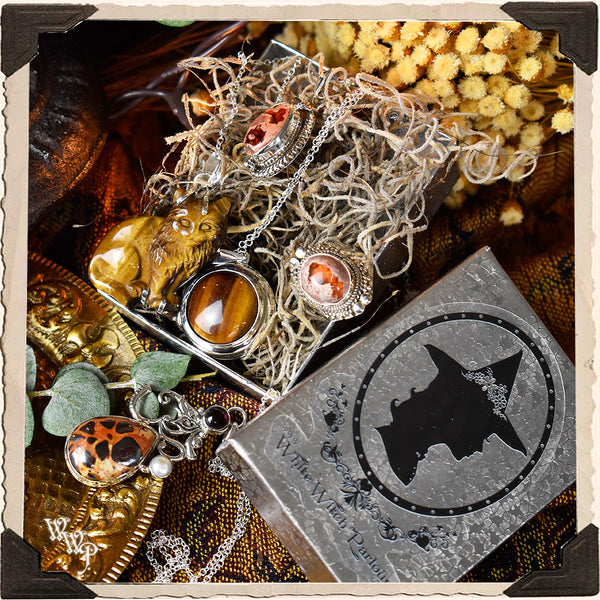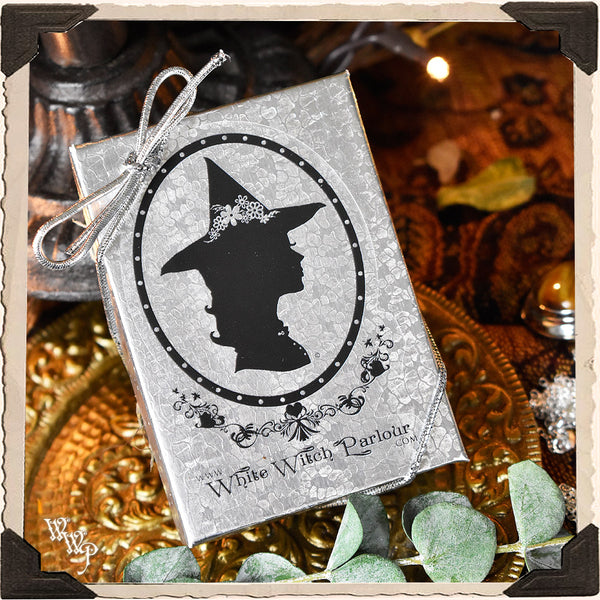 LIMITED EDITION : KITTY TALISMAN TIGER'S EYE TOTEM NECKLACE. For Strength & Protection. Sterling Silver.( SKU:CT42 )
A stone that carries a great energy of power & strength, Golden Tiger's Eye offers stability, teaching one how to lead from a steady heart & clear mind, building courage, trust & confidence in the self. It issues a great renewal of energy & power for the Root, Sacral & Solar Plexus Chakras, bringing grounding & activating true focus & drive. It stabilizes the emotions & helps to bring forth a beautiful confidence from the spirit, making the user like a magnet for compassion & courage to others. Tiger's Eye was often used as an ancient talisman, as it combines the elements of both the Sun & Earth, which creates a great channel for spiritual illumination. With the stability of this stone's energy, the user often will notice an increase in good fortune, positive financial flow & great opportunities, as it tends to help the user calmly reflect on situations & find the best outcome without becoming irrational. Tiger's eye can also help reduce stress or addictions that can make one become dependent over time, making it a powerful stone of independence and conquering one's goals. 

Each piece comes in a beautiful White Witch Parlour gift box, on a bed of Spanish Moss with an information card on the Stone, ready to gift to yourself or a loved one.

ABOUT THIS PIECE: This necklace is made of .925 Sterling Silver, with 1 semi precious stone of Tiger's Eye carved into a kitty design. The pendant measures 1 6/8" in length & hangs on a 20" Sterling silver plated lobster claw chain.

LIMITED EDITION PIECES: You will receive the piece/set similar to the one in the photo, or the exact one pictured. Once these pieces are gone we may not carry them every again. Handcrafted with .925 Sterling Silver.
Blessings of Love & Light,   
~ Jenna 
 
All Sales Final *
* PLEASE NOTE: STONE COLORING WAS BACKLIT FOR PHOTO TO SHOW STONE DETAILS & WILL APPEAR DARKER IN PERSON.