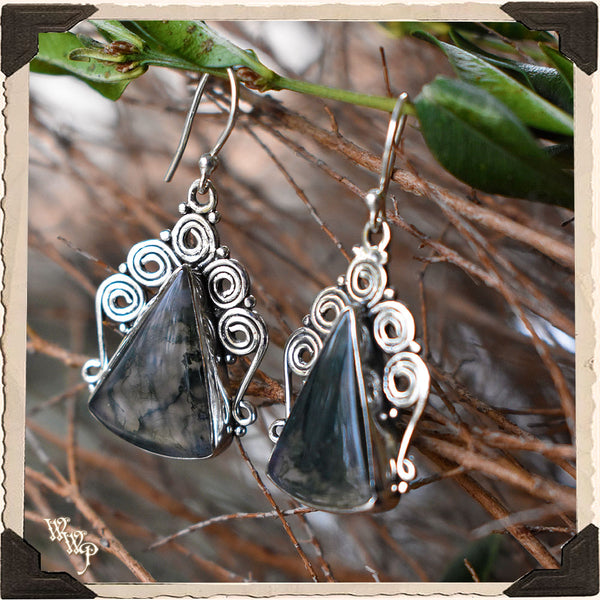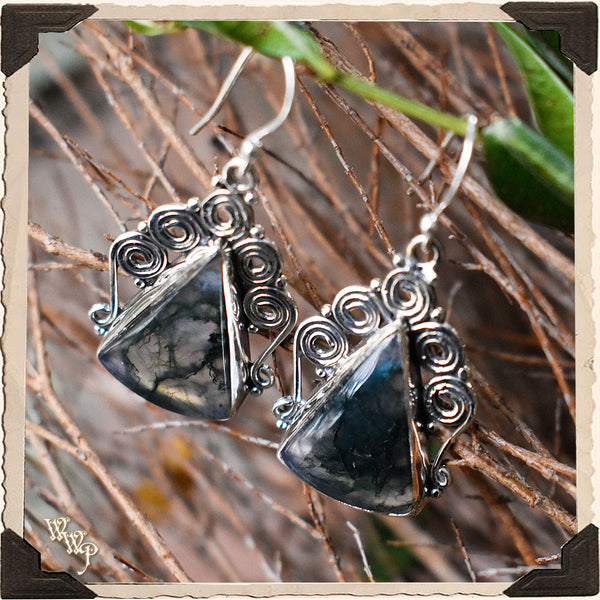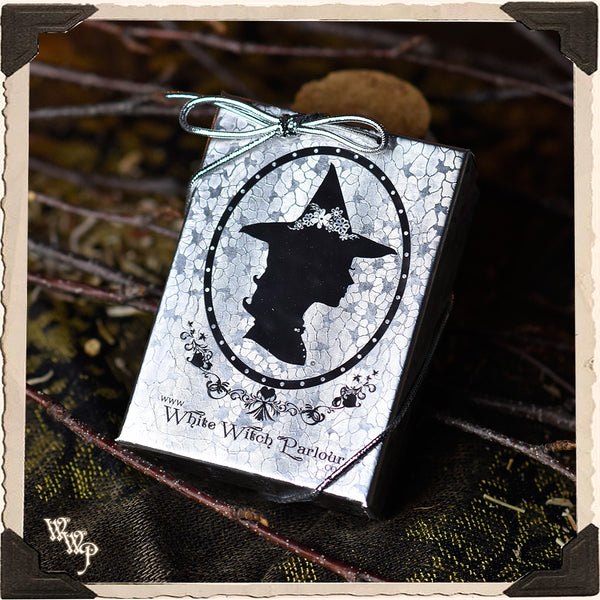 LIMITED EDITION : GREEN MOSS AGATE TRIANGLE EARRINGS. For Spring, Abundance & New Growth.
A joyous stone to wear or carry for Beltane of the entire season of Spring, Green Moss Agate reminds us the magic & healing energy that Mother Nature shares with us. A stone of the Heart Chakra, igniting the energy of abundance, success, & Healing, Moss Agate teaches one the importance of the protection of Earth. It shows one how to find new growth & restoration in many matters of life. Speeding up the recovery of illness, it awakens us to new ideas after a transition from stagnation.   

Each piece comes in a beautiful White Witch Parlour gift box, on a bed of Spanish Moss with an information card on the Stone, ready to gift to yourself or a loved one.

ABOUT THIS PIECE: These Green Moss Agate Earrings come ready to wear with sterling silver Hooks. The Earrings are made of .925 Sterling Silver, with semi precious stones of Green Moss Agate set into the Triangle & Swirl design. They measure 1 3/8" in length.

LIMITED EDITION PIECES: You will receive the piece/set similar to the one in the photo, or the exact one pictured. Once these pieces are gone we may not carry them every again. Handcrafted with .925 Sterling Silver.
Blessings of Love & Light,   
~ Jenna 

All Sales Final *