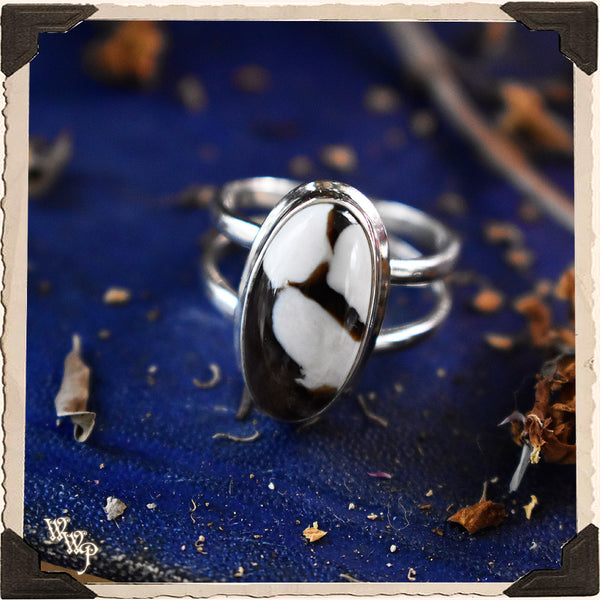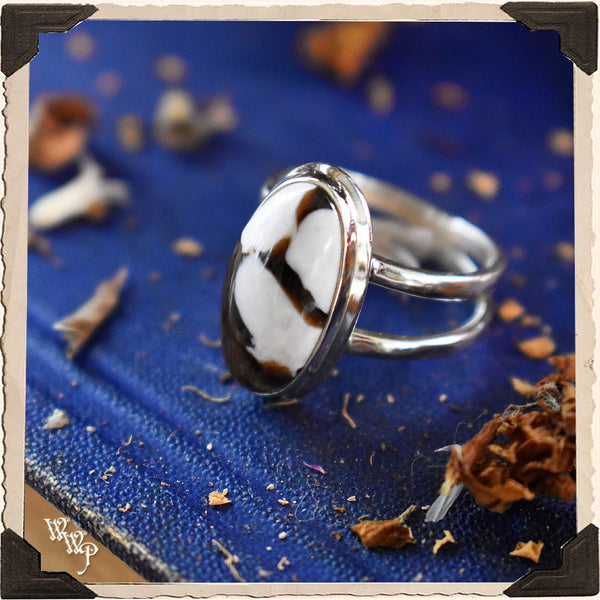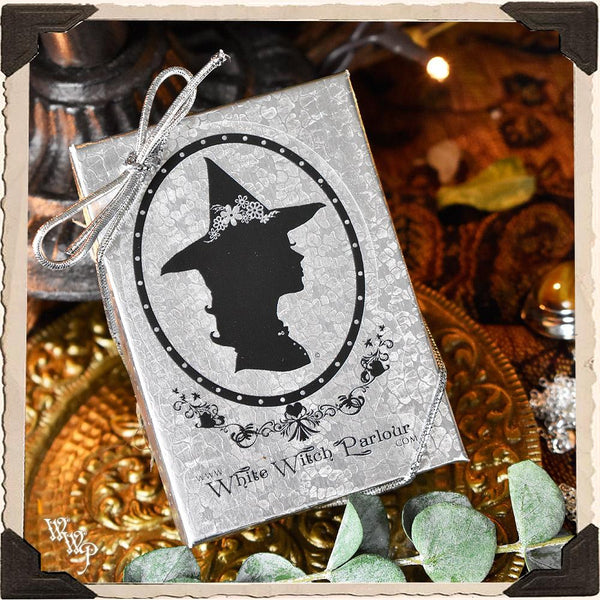 LIMITED EDITION : BROWN PEANUT PETRIFIED WOOD RING. For Healing, Protection & Restoration Energy.
Brown Peanut Fossilized Wood is said to let us better understand the practical side of every situation of the life. Peanut wood tends to offer the feelings of safety along with the sense of security. It is recognized to be a jewel boulder of riches, as it serves it's carrier to drive the success or growth in business. It inspires protection from the evil as well as protection from the negativity of the surrounding aura of its carrier. The gentle en energy of peanut wood nurtures the overall body of it's carrier in a steady manner. 

Each piece comes in a beautiful White Witch Parlour gift box, on a bed of Spanish Moss, ready to gift to yourself or a loved one.

ABOUT THIS PIECE:  This ring is made of .925 Sterling Silver, with a semi precious stone of Brown Peanut Fossilized Wood set into the simple oval & double banded design. The ring measures 1" in length.
LIMITED EDITION PIECES: You will receive the piece/set similar to the one in the photo, or the exact one pictured. Once these pieces are gone we may not carry them every again. Handcrafted with .925 Sterling Silver.
 Blessings of Love & Light,   
~ Jenna 
 
All Sales Final *
* PLEASE NOTE: STONE COLORING WAS BACKLIT FOR PHOTO TO SHOW STONE DETAILS & WILL APPEAR DARKER IN PERSON.