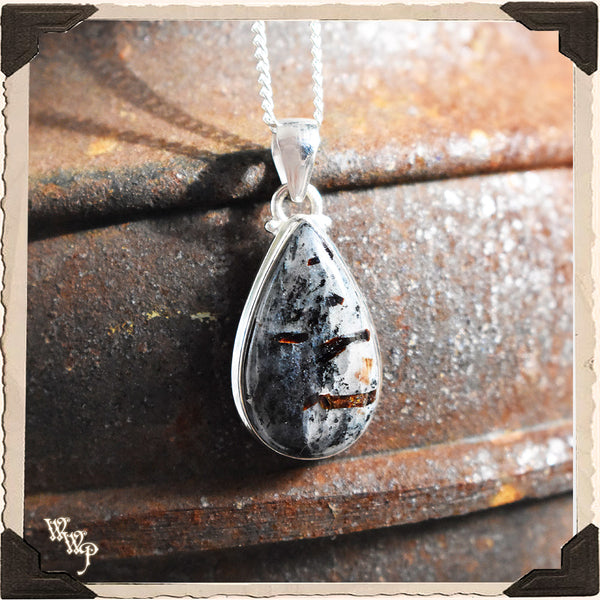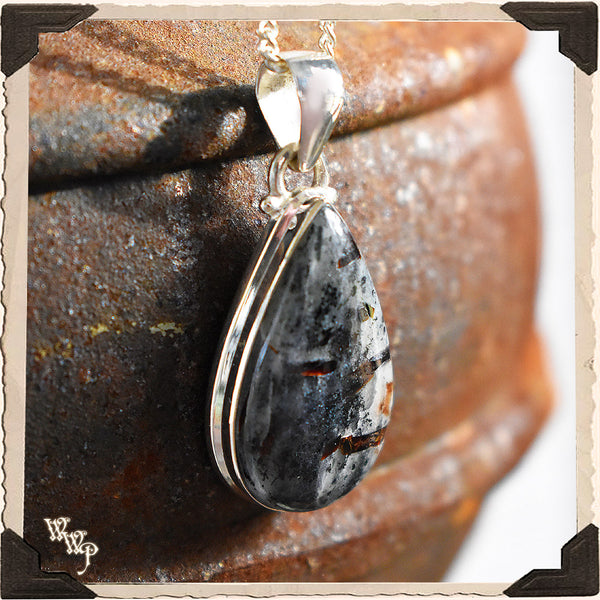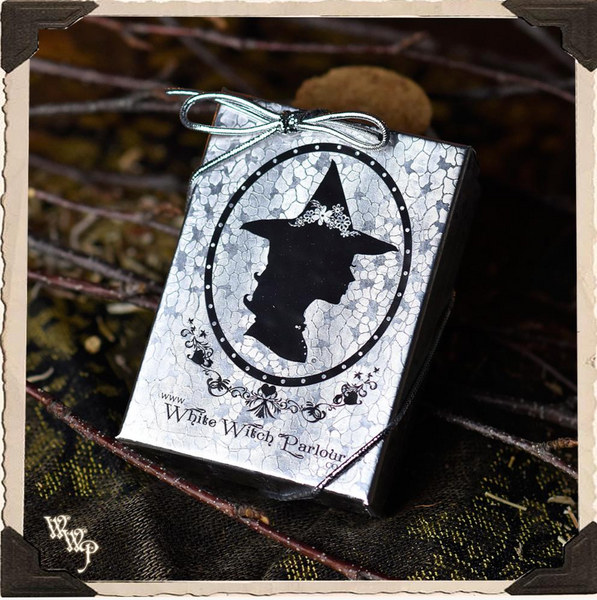 LIMITED EDITION: BRONZE ASTROPHYLLITE PENDANT NECKLACE For Spiritual Illumination & Major Energy Shifts.
A power stone for Lightworkers & those looking to find their truth, inner light & life purpose. The stone itself emits shimmers of beautiful light among it's own darkness, all you have to do is change the direction in which you view it. This is a reflection of our own self. No matter how much darkness you think is surrounding you, you still carry a light inside, that can heal, love & illuminate your soul. Astrophyllite carries the energy to inspire major energy shifts within the body, which then trigger the flow of renewed energy to the mind & spirit. It helps one to fully come to terms with their past & learn to grow from it. This is a stone of inner tranquility & honesty, it teaches one to love themselves as they are & embrace their flaws to better use them for their highest good. It is a powerful stone to speed up the process of your journey to self discovery, by helping you see the bigger picture though universal massages & syncronicites.  Allow Astrophyllite to immerse your spirit in the intense light of Divine healing & guidance. Use this Palm stone during meditations to get better acquainted with your inner light & truth, or hold it during emotionally charged times to help you find balance and raise your vibrations. 
Each piece comes in a beautiful White Witch Parlour gift box, on a bed of Spanish Moss, ready to gift to yourself or a loved one.
ABOUT THIS PIECE: This necklace is made of .925 Sterling Silver, with 1 semi precious stone of BRONZE ASTROPHYLLITE set into the teardrop design. The pendant measures 1 3/8" in length  & hangs on a 20" Sterling silver plated lobster claw chain.

LIMITED EDITION PIECES: You will receive the piece/set similar to the one in the photo, or the exact one pictured. Once these pieces are gone we may not carry them every again. Handcrafted with .925 Sterling Silver.
 Blessings of Love & Light,   
~ Jenna 
 
All Sales Final *
* PLEASE NOTE: STONE COLORING WAS BRIGHTLY LIT FOR PHOTO TO SHOW STONE DETAILS & MAY APPEAR SLIGHTLY DARKER IN PERSON.