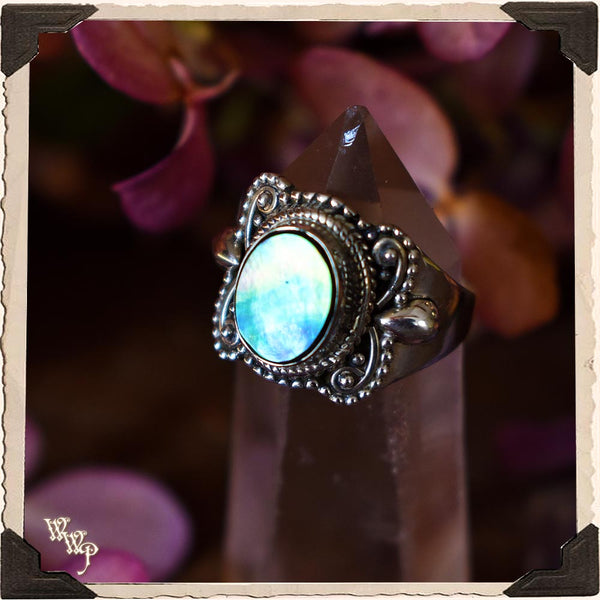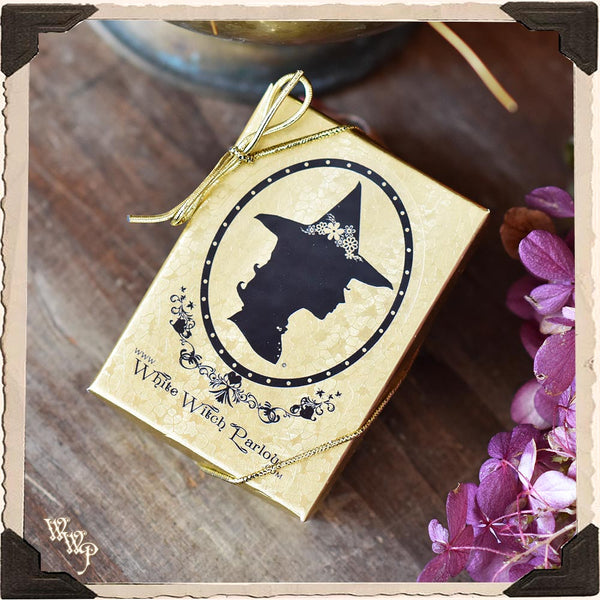 LIMITED EDITION : ABALONE OCEAN GYPSY RING. For Calm Flow Energy. Sterling Silver. SKU: ABL
Abalone is reported by intuitive sources to stimulates psychic development and intuition, and promotes imagination in a healthy way. Nicknamed the sea ears, the Abalone's flattened, oval shape with iridescent interior was used by the Native Northwest American Indians as a natural vessel for cleansing, offerings and prayers. It is purported to be useful for handling and calming emotional situations especially, and be very soothing to the emotions. Said to be beneficial, and to promote cooperation if you have abalone nearby when working through an emotional situation

Abalone represents the element of water & connects to Mermaid energy. Helps you to go with the Flow. Reflects Rainbow Light.

Each piece comes in a beautiful White Witch Parlour gift box, ready to gift to yourself or a loved one.

ABOUT THIS PIECE: This Ring is made of .925 Sterling Silver, with 1 semi precious stone set into the simple, yet elegant design. The ring measures 1" in length. Multiple Ring U.S. sizes available.

LIMITED EDITION PIECES: You will receive the piece/set similar to the one in the photo, or the exact one pictured. Once these pieces are gone we may not carry them every again. Handcrafted with .925 Sterling Silver.
Blessings of Love & Light,   
~ Jenna 

All Sales Final *
* PLEASE NOTE: STONE COLORING WAS BACKLIT FOR PHOTO TO SHOW STONE DETAILS & MAY APPEAR DARKER IN PERSON.