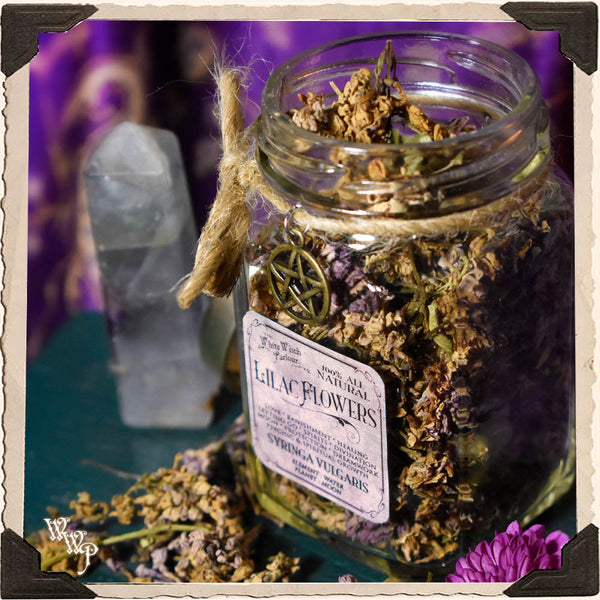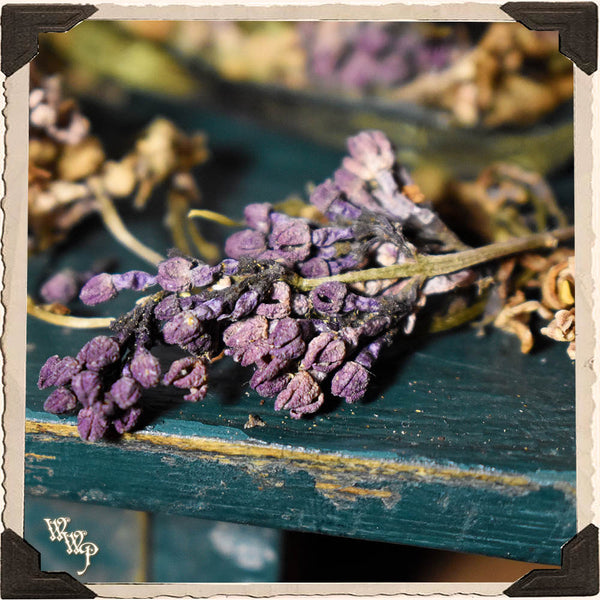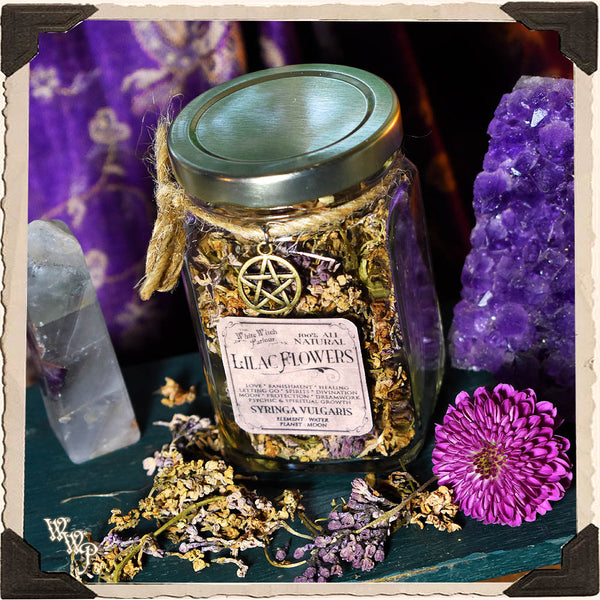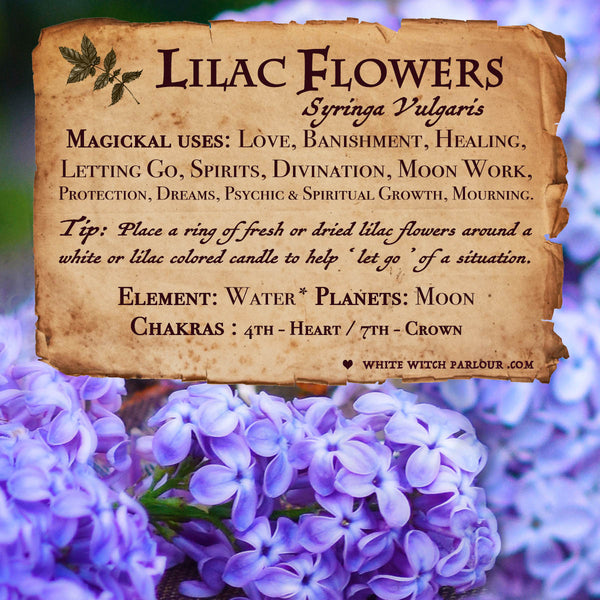 LILAC FLOWER APOTHECARY. Dried Herbs. For Psychic Awareness, Spirits, Mourning & Letting Go.
Lilac is a symbol of love, but also frequently used during the victorian era during times of mourning, often placed over a casket of a loved one or blended into a lock of hair from the deceased to form a brooch. However, you can look at this energy at another angle. It helps one to 'let go,' or release. It carries an energy of being 'in between the worlds.' This is what makes the magick of Lilac great for working with heightened intuition, psychic growth & protection, a shield for empaths, working with hauntings or spirits or general divination & meditative practices.  Paired with it's soft & gentle essence & the fact that it tends to bloom under a Flower Moon in May, can help us to work with the magick of releasing old patterns, unwanted energies, strengthening intuition & Moon rituals.
Botanical Name: Syringa Vulgaris

Element Correspondences: Water

Planetary Correspondences: Moon
Zodiac Correspondences: Gemini, Taurus, Pisces

Magickal Uses: Psychic Awareness, Love, Letting Go, Banishment, Mourning, Moon, Dreamwork, Protection, Healing, Divination.

Chakras:  Third Eye (6th), Crown (7th)
Magickal Tip: Place a ring of dried or fresh Lilac around a white or lilac colored candle to help 'let go' of a situation.

Holistic Uses:  Fever Treatment & Reducing Anxiety

 
Each glass apothecary herbal jar contains approx. .50 oz. of dried Lilac Flowers, topped with a gold screw on lid, informative label & rustic pentacle accents. The pentacle represents the elements ( Earth, Air, Fire, Water & Spirit ) encompassed in a ring of unity, serving as a symbol of protection & connection. There is enough herbs in one jar to last for many uses. Store in cool dry place when not in use. Each square Herbal Jar measures approx. 4" high x 2.5" wide. There are several uses for dried botanical herbs, such as adding to or making magickal sachets or Witch bottles, creating tinctures or perfume oils, creating herbal capsules, tea mixtures, powder incense, bath and body scrubs, soaps & lotions, & so much more!
Magickal Blessings,
~ Jenna 
* All Sales Final.  Herbs & information provided is not meant to treat or diagnose any disease or ailment. Please seek medical attention if needed & always do research before consuming herbs or resins. Many contain natural high medicinal properties, which may be toxic to pets, small children & Women who are nursing or pregnant.
More Apothecary Jars, Burners & Accessories available in my shop!