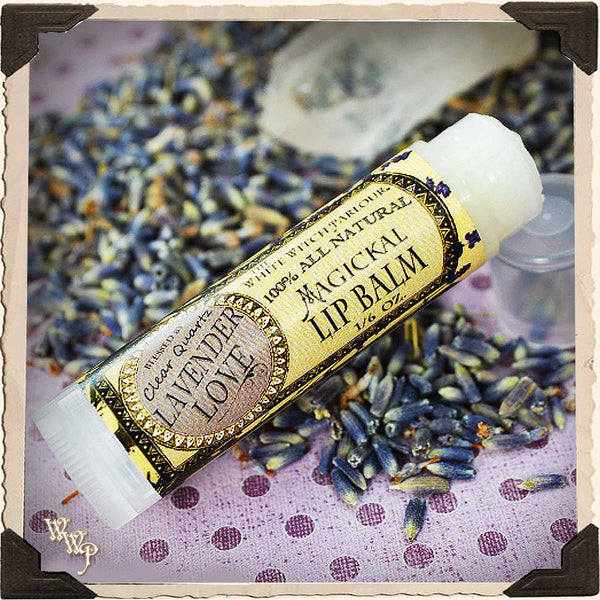 DISCONTINUED: LAVENDER LOVE Lip Balm All Natural. Blessed by Clear Quartz Crystal.
ONCE THESE ARE GONE WE WILL NOT CARRY THEM AGAIN!
This soothing, calming & All Natural handcrafted Lip Balm is made up of an elaborate blend of 100% ALL NATURAL waxes, butters & oils in a 1/6oz tube, blessed by Clear Quartz crystal. To keep your karma circle positive, use this beautiful Lavender lip balm to bring inner peace so that you may speak calming words of love and compassion, letting your inner wisdom come through. You create your own reality, so why not a reality full of peace & love.
 
In Love & Light,   
~ Jenna

*All sales are final    

* INGREDIENTS Contain: Essential Oils, soybean oil, sunflower oil, jojoba oil, cocoa butter, Shea butter, vitamin e, aloe Vera, beeswax, hemp oil, avocado oil.*

Take a look at my other Lip Balms in the shop!