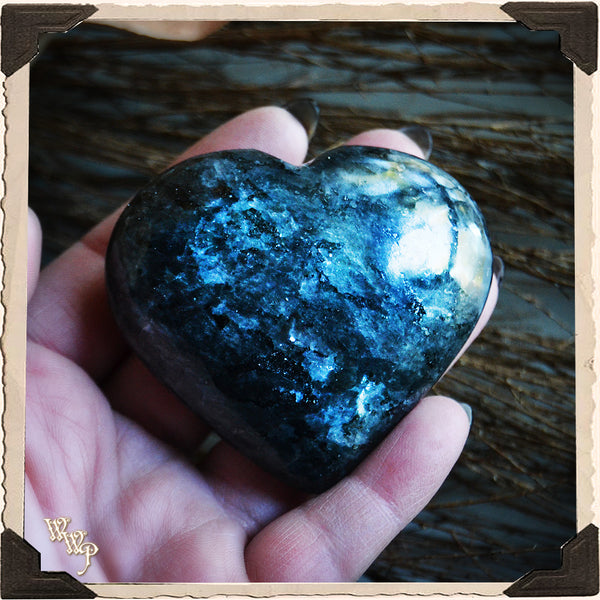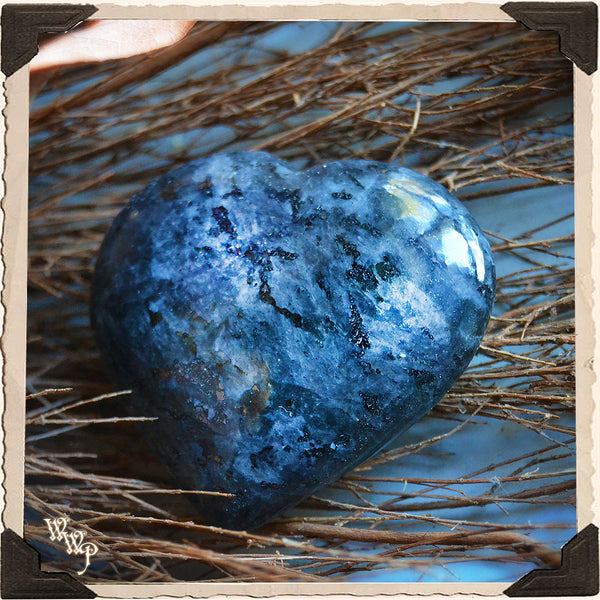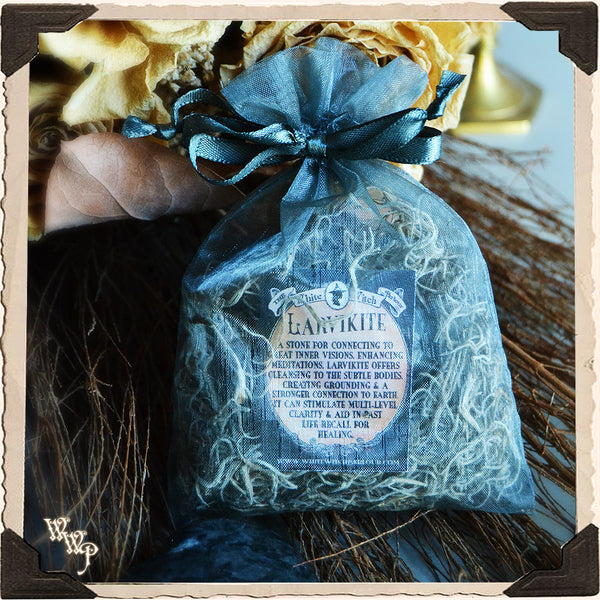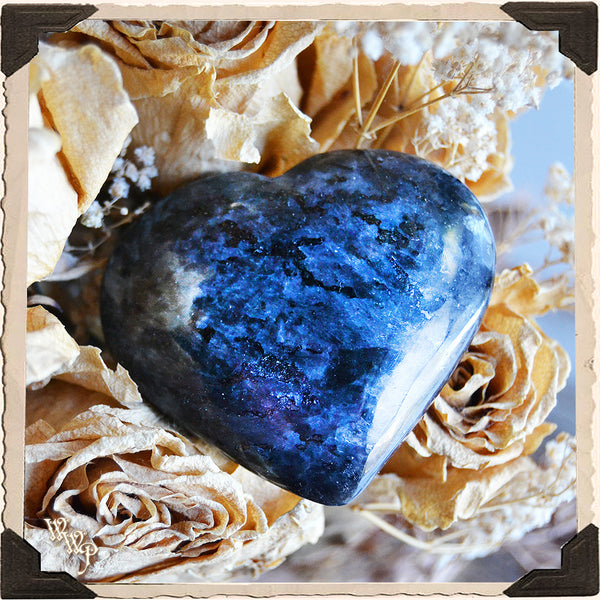 LARVIKITE CRYSTAL HEART. Black Moonstone For Meditation, Spiritual Connections & Earthly Healing.
(aka) Black Moonstone, A stone for connecting to great inner visions, enhancing meditations, Larvikite offers cleansing to the subtle bodies. Creating grounding & a stronger connection to earth, it can stimulate multi-level clarity & aid in past life recall for healing.  It allows for us to "see" the past with clarity, helping us to build strength & security in the present. With it's blue tinted shimmer, it carries an energy much like Labradorite & is sometimes referred to as Black Moonstone, offering a balance of energies for those who work with this amazing gemstone. Larvikite teaches us to see things from a higher perspective, connecting us to our own higher consciousness, to live through decisions made from a greater frequency, rather than mundane emotional ones. 
ZODIAC: Aquarius

ELEMENT: Water
CHAKRA: Root (1st)
HOLISTIC: Boosts Youthful Energy, sharpening the mind to aid in learning & memory. It can calm nerves, lowering blood pressure & boosting metabolism.
Each stone heart measures approx. 2.5" x 2.5" and each special stone heart chooses it's new home, as you will receive 1 (ONE) piece per order. Please note that these natural cut stones vary in shape, coloring & size. Each stone comes with a beautiful organza bag, on a bed of Spanish moss & information card. Before use of your new crystals, it is always a good idea to consecrate each stone for it's intended purpose. You can do so, by smudging (with sage) each stone to clear any energies it has absorbed and putting your intention forth on each stone, resetting & programming it for how it will help you.  
Blessings of Love & Light,
~ Jenna
More crystals available in my shop!
Shapes, sizes & color will vary, as this is a natural gift from Mother Earth.
*All Sales Final