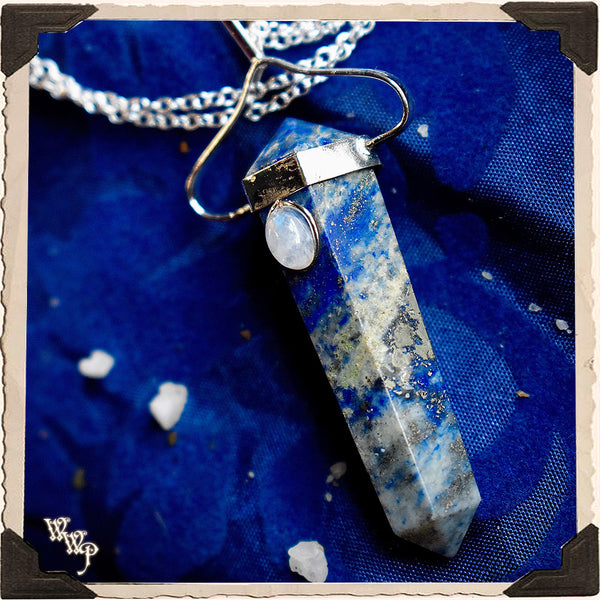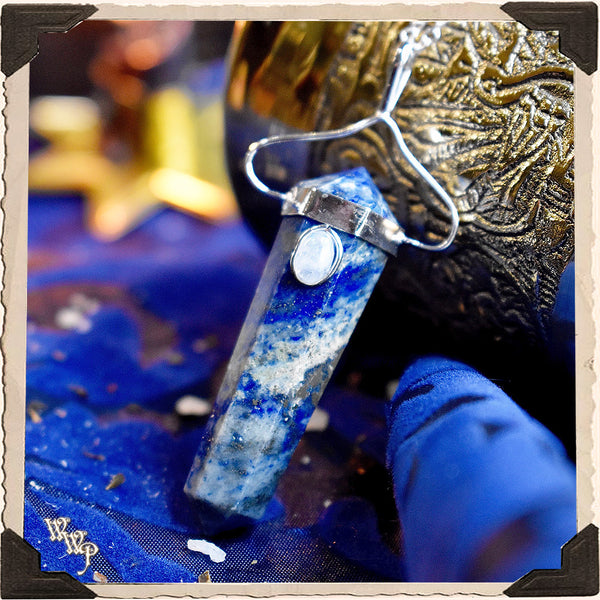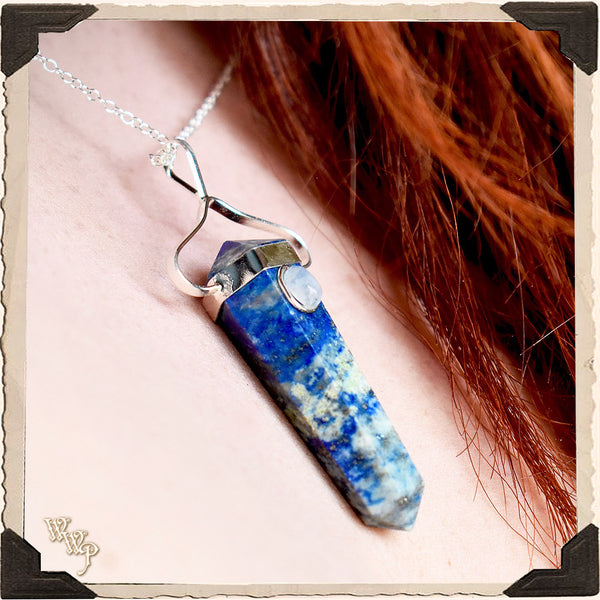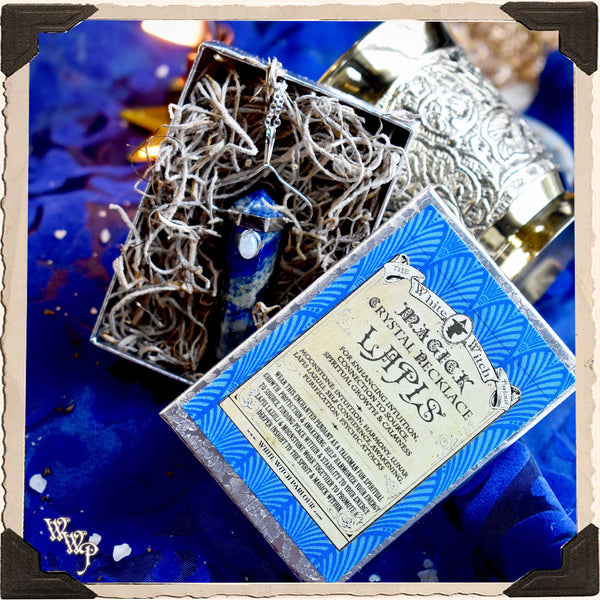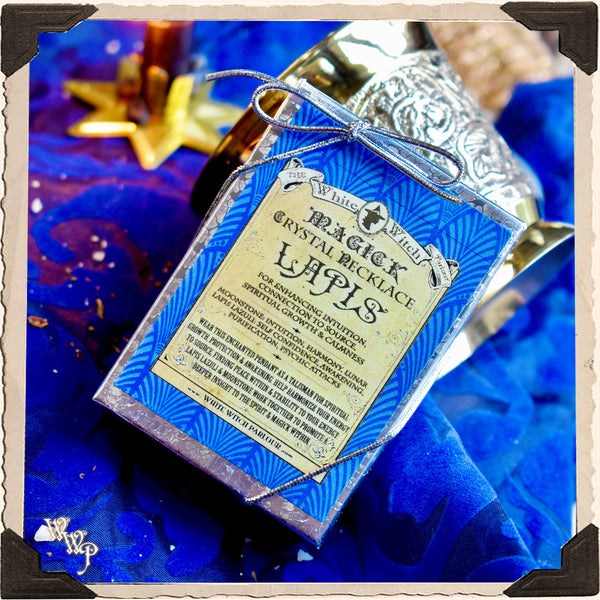 LAPIS LAZULI MOONSTONE PENDANT NECKLACE. For Cosmic Awareness & Spiritual Awakening
 This beautiful pendant works to balance one's energy, making a strong aura for clarity & artistic expression. It is a talisman for spiritual growth, protection & awakening. It raises one's vibrations and deflects psychic attacks or negativity, bringing your closer to your higher purpose, through raising vibrations & teaching the ability of emotional stability. It works with the magick of building self confidence, improving intuitive abilities & creating an inner calmness. Together Lapis Lazuli & Moonstone work as a lit Moon against a night sky, reminding one of the mysteries that go beyond what we can see, creating a connection to cosmic awareness & sacred truths.  
Lapis Lazuli works to enhance your spiritual awakening & divine connection to Source. It promotes self confidence, inner truth & manifestation, as it works with the Throat Chakra to bring about one's true artistic or business talents. It creates a positive belief system in magick & personal power, encouraging clarity to one's life purpose. Self honesty becomes a foundation for all decisions and whatever path one may be drawn to walk. Lapis Lazuli stabilizes one's emotions & creates a bond to the element of water, helping one to 'go with the flow,' staying level headed & strong throughout all changes in life. Moonstone is the female version of Labradorite and It carries high feminine gentle energies, drawing the healing powers of our moon and placing courage and inner strength to your heart. Moonstone connects harmoniously to your Third Eye and Crown Chakra, helping you to open yourself to your spirit guides and divine calling.  
 
This beautiful natural Lapis Lazuli crystal point with Rainbow Moonstone setting is wrapped in sterling silver. The pendant hangs on a shiny Silver plated 22", lobster claw clasped chain, easy to layer with other necklaces or wear on it's own. Each pendant measures approx. 2" long & comes in a decorative keepsake box with an informational label, ready to gift to yourself or a loved one.
* Please note that size, shape & coloring of each stone may vary, as this is a natural gift from Mother Earth. Each point chooses it's new home :)
More crystals & Sage Smudge available in my shop!

Brightest Of Blessings, 
~ Jenna

*All Sales Final