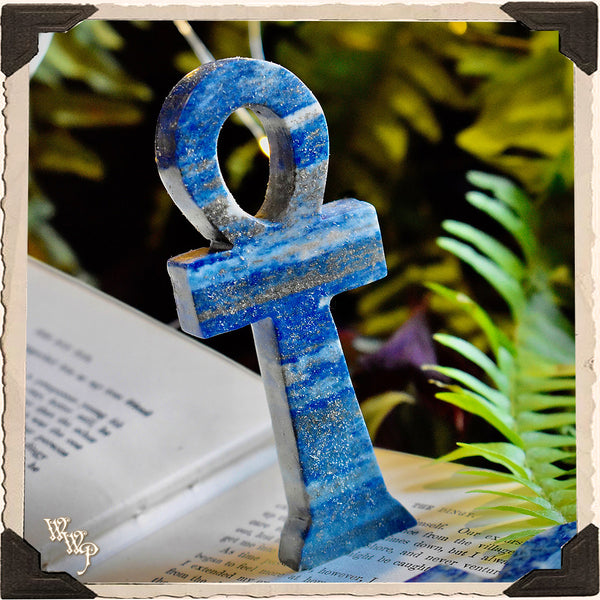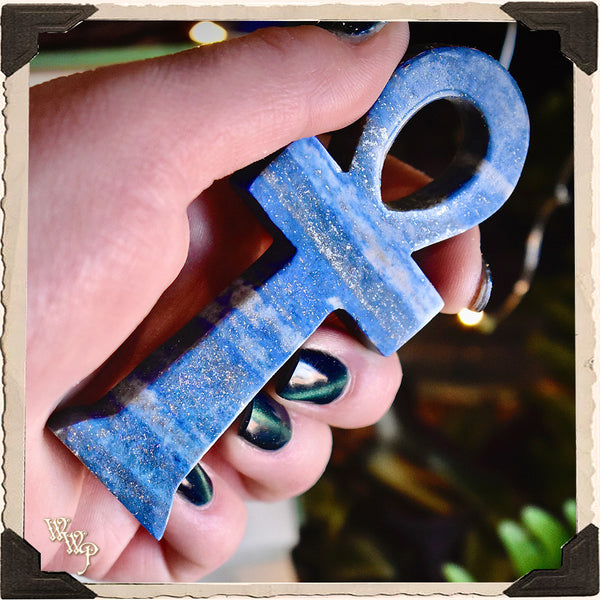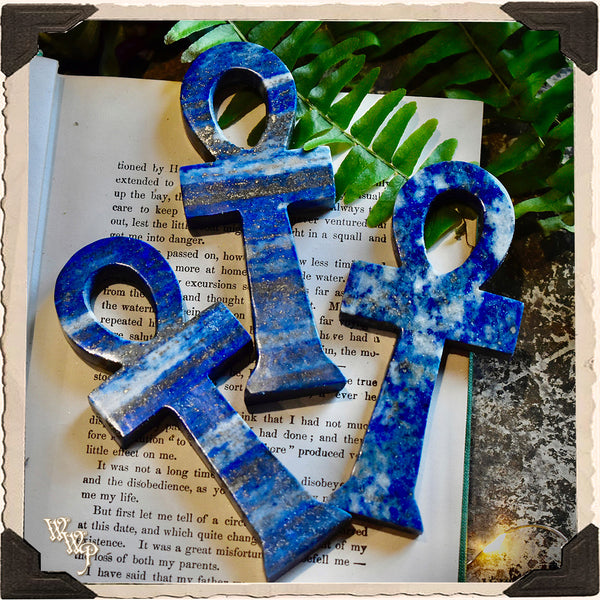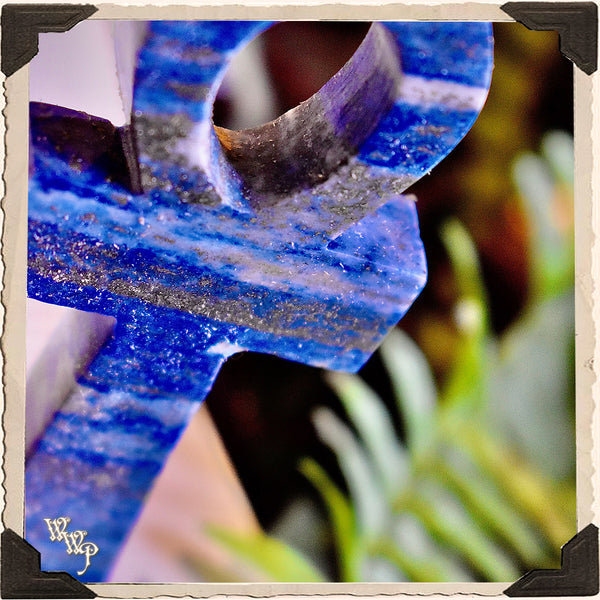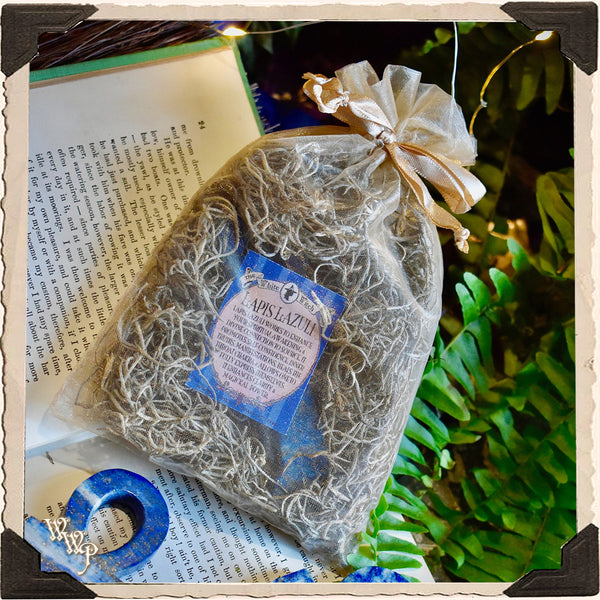 LAPIS LAZULI ANKH. Gemstone Carving Altar Statue. For Cosmic Awareness & Spiritual Awakenings
 This beautiful gemstone statue works to balance one's energy, making a strong aura for clarity & artistic expression. It is a talisman for spiritual growth, protection & awakening. It raises one's vibrations and deflects psychic attacks or negativity, bringing your closer to your higher purpose, through raising vibrations & teaching the ability of emotional stability. It works with the magick of building self confidence, improving intuitive abilities & creating an inner calmness. Lapis Lazuli works to remind one of the mysteries that go beyond what we can see, creating a connection to cosmic awareness & sacred truths.  
Lapis Lazuli works to enhance your spiritual awakening & divine connection to Source. It promotes self confidence, inner truth & manifestation, as it works with the Throat Chakra to bring about one's true artistic or business talents. It creates a positive belief system in magick & personal power, encouraging clarity to one's life purpose. Self honesty becomes a foundation for all decisions and whatever path one may be drawn to walk. Lapis Lazuli stabilizes one's emotions & creates a bond to the element of water, helping one to 'go with the flow,' staying level headed & strong throughout all changes in life. 
As a sacred symbol, the Ankh subconsciously reminds one to continuously harness their own power as a divine source of energy. As it is a symbol of 'Life,' The Ankh resembles the many phases or shifts, including physical life, eternal life, immortality, death, and reincarnation. The endless flow of energy that lives within you & the Universe, because in the end, you are the Universe experiencing itself through different energy outlets. With this much power & meaning, having this symbol upon your altar or within your sacred space can work wonders with healings, amplifying manifestations & raising the vibrations of one's aura or the environment. 
Each Lapis Lazuli Ankh statue measures approx. 4" tall & approx. 2" wide. Each Ankh comes on a bed of Spanish moss, in an organza gift bag with information card, ready to gift to a loved one or yourself.
* Please note that size, shape & coloring of each stone may vary, as this is a natural gift from Mother Earth. Each point chooses it's new home :)
More crystals & Sage Smudge available in my shop!

Brightest Of Blessings,
~ Jenna

*All Sales Final