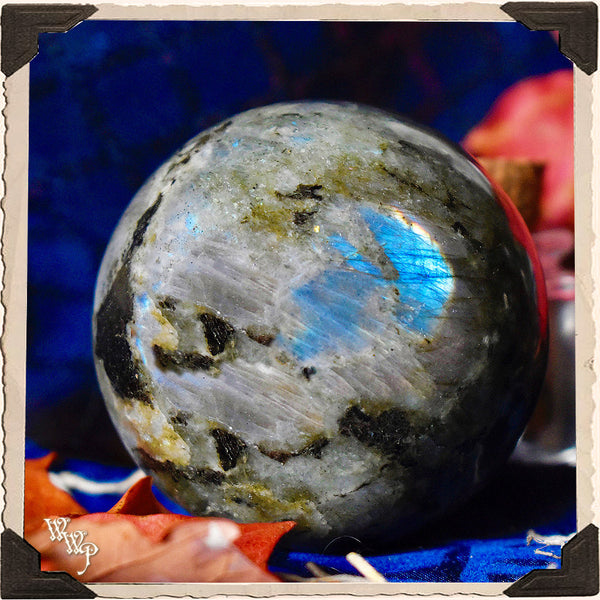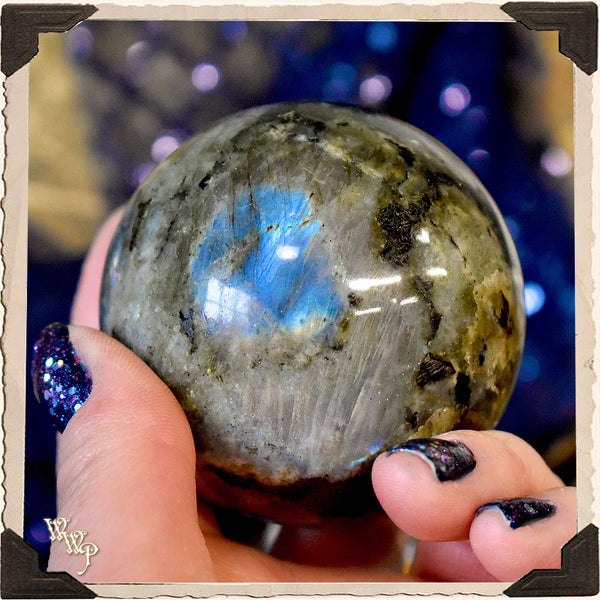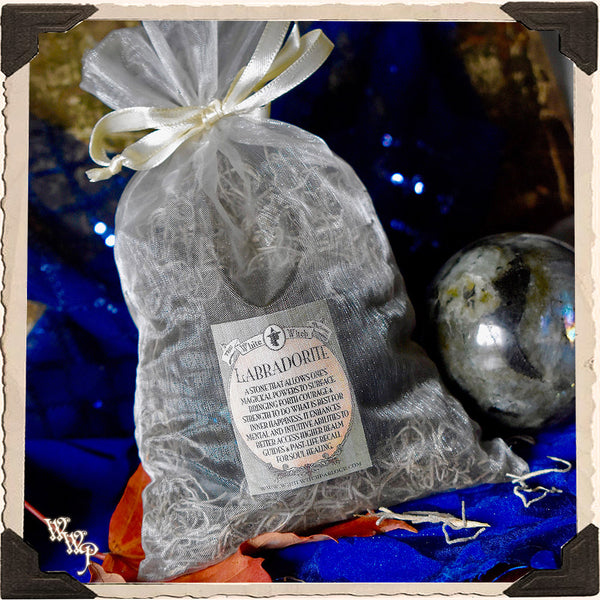 LABRADORITE CRYSTAL SPHERE. For Moon Healing, Spiritual Strength & Psychic Enhancement.
Labradorite allows one's innate magical powers to surface. It enhances the mental and intuitive abilities of clairvoyance, telepathy, prophecy and coincidence control, and assists in communication with higher guides and spirits in accessing Akashic records, psychic readings and past-life recall. It provides an ease in moving between the worlds, and permits a safe and grounded return to the present. Labradorite tempers the negative side of our personality, the traits and actions that rob our energy and may produce depression or shame. It assists in reducing anti-social, reckless or impulsive behavior in children, teenagers and adults who are easily led into trouble by others, and may aid in detoxifying the effects of tobacco, alcohol, and to a lesser degree, hard drugs. Labradorite can be very helpful during times of change in one's life, whether emotional or physical.
ZODIAC: Leo /Scorpio / Sagittarius 
ELEMENT: Water
CHAKRA: Throat / Third Eye / Crown
HOLISTIC: Eye & Brain Disorders / Anxiety
Each Labradorite Sphere is different in color shades & size. Each special sphere chooses it's new home, 
as you will receive 1 piece per order. 
Each stone comes in a beautiful organza bag, on a bed of Spanish moss & information card. Before use of your new crystal, it is always a good idea to consecrate each stone for it's intended purpose. You can do so, by smudging (with sage) each stone to clear any energies it has absorbed and putting your intention forth on each stone, resetting & programming it for how it will help you. 
More crystals available in my shop!
Shapes, sizes & color will vary, as this is a natural gift from Mother Earth.
*All Sales Final