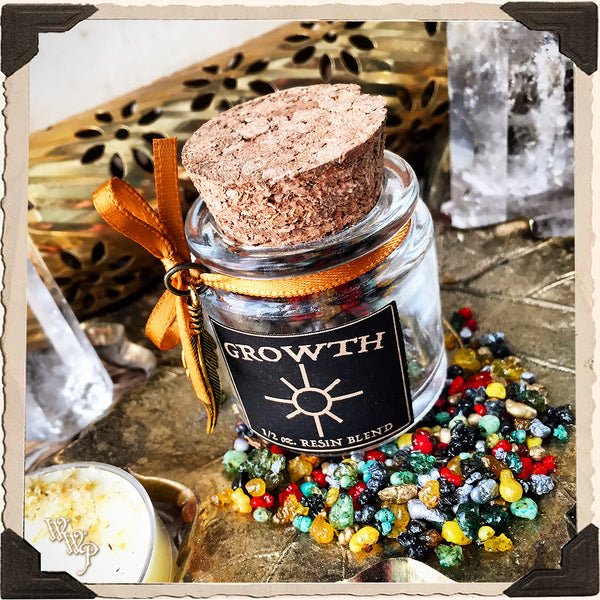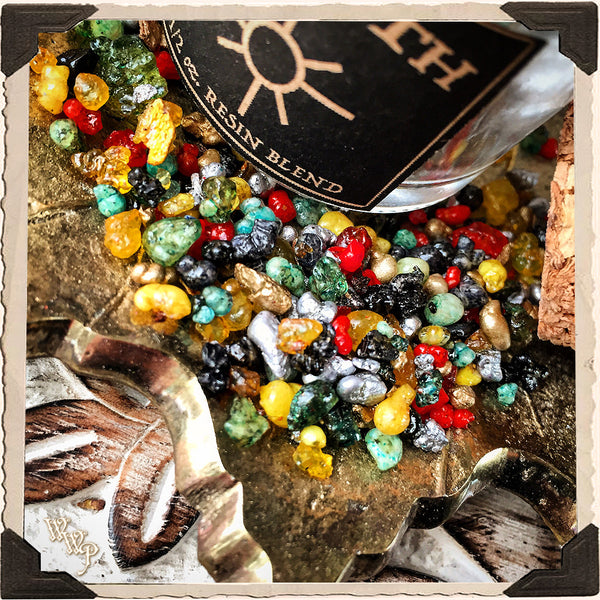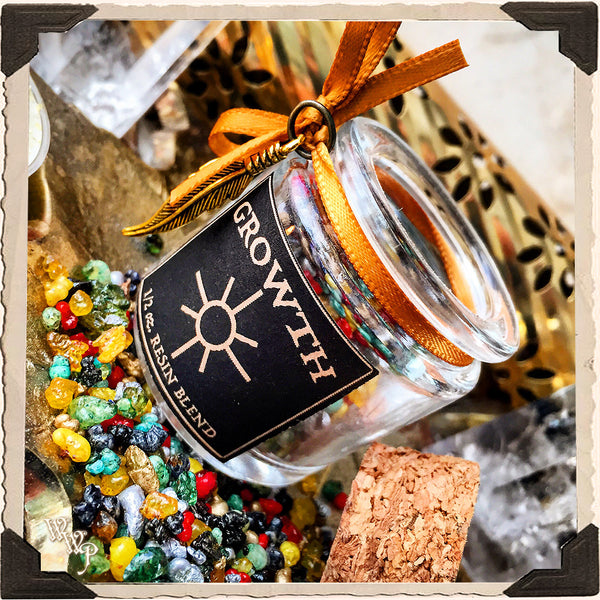 GROWTH INCENSE. All Natural Resin Blend. For Chakra Clearing, New Opportunities & Positive Energy.
This all natural, Citrus scented resin gives off a clean & fresh scent that will energize your spirit & raise your vibrations. It is blessed by Clear Quartz Crystal for detoxifying the aura & filling the chakras with healing light.  When we have a  stagnant pattern developing in life, it's nice to freshen things up with new energy, that is what became the inspiration for this blend. Working to bring joy & a higher vibrational energy to your aura, this 'growth' resin blend is meant to aid in matters where you wish to 'grow' in life. Work, school, business, personal development, spiritually, etc, it is nice to have a metaphysical boost. This blend helps to clear the chakras of blockages & revitalize their energy, enhancing many points in your own physical body, that will in turn, enhance others points in your life.  
There is enough resin in each 1/2oz. glass corked bottle to last for many uses, as a little goes a very long way. It can be used as is, our ground up into a fine powder with your pestle & mortar, whatever is preferred. Traditionally it it burned over hot charcoal; once your charcoal is hot, sprinkle some resin over it and allow it to diffuse. Let the magick of the smoke find it's way to your intentions, letting your thoughts drift into the wave of your newfound inspiration & positivity. 



Magickal Blessings,  
~ Jenna
** All sales are final. **
Store in cool dry place when not in use. Keep from heat or direct sunlight.
Charcoal, Burners & more available in my shop!