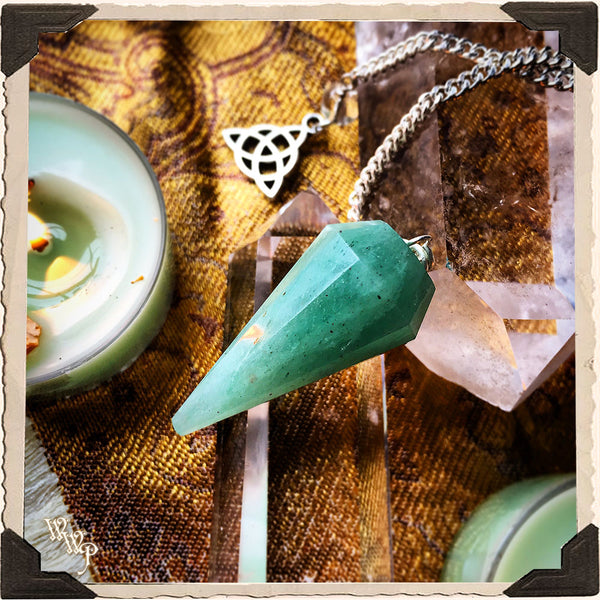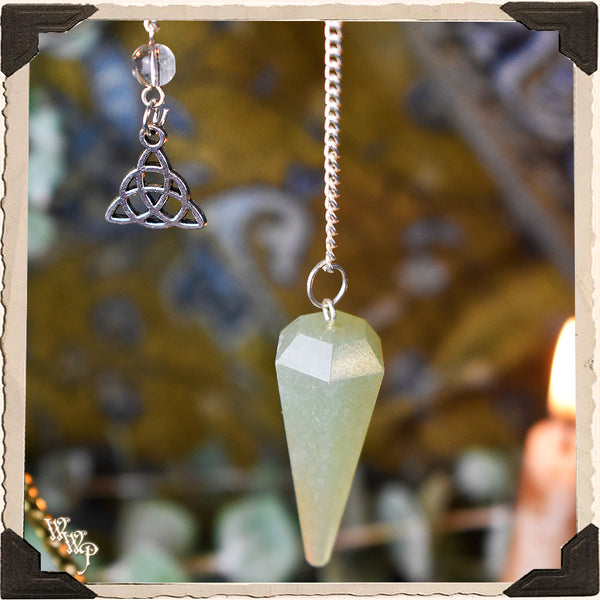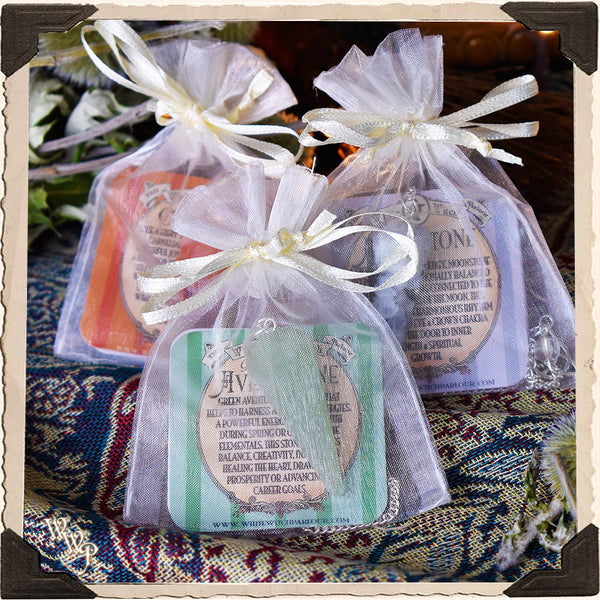 GREEN AVENTURINE CRYSTAL PENDULUM with Triquetra Charm. For Grounding & Prosperity.
A stone of new opportunity & unlocking new doors to enriched possibilities, Green Aventurine works to heal the Heart Chakra, giving a boost of new energy to the body, mind & spirit. It awakens one through the grounding energies of Earth & teaches balance through life lessons. It shows the user their inner truth, inspiring new creative ideas & how to reach prosperity in career goals by living more from the heart. Due to all these abundant qualities, many would say this is a crystal of luck, allowing blessings to easily find way to you. Green Aventurine is also said to absorb electromagnetic smog & pollution, to relieve low energy & bad vibes from the user, helping them to focus on more of the heart's desire. It increases intellectual development & assists in clarity among mundane tasks. It encourages a new love for life & appreciation for all the blessings that continuously flow in.

This beautiful natural Green Aventurine Stone Pendulum has 12 faceted sides and measures approx. 1" - 1.25". It has a precious littleGreen Aventurine bead Lob at the end of the 6.5" silver chain with matching Triquetra Charm (Symbol of Body, Mind & Spirit). This magickal Divination tool comes in beautiful ivory organza bag with information cards ready to gift.


* Please note that size, shape & coloring of each stone may vary from light to dark in color, as this is a natural gift from Mother Earth. Each pendulum chooses it's new home (Intuitively chosen at random) :)
Pendulum Mats available in my shop!

Brightest Of Blessings,
~ Jenna

*All Sales Final