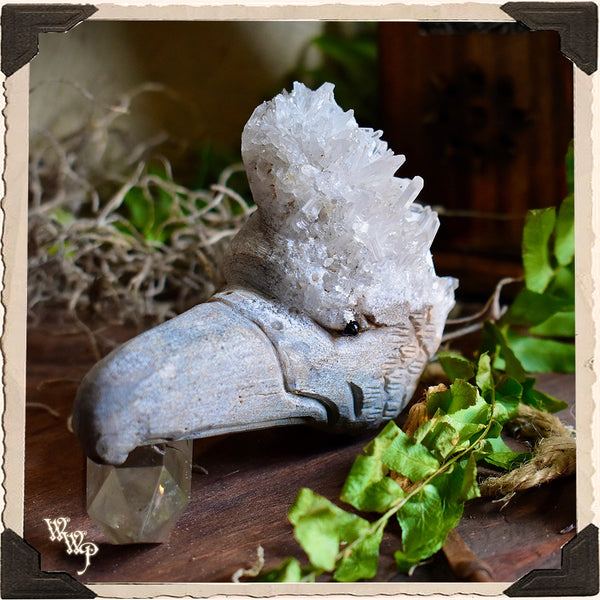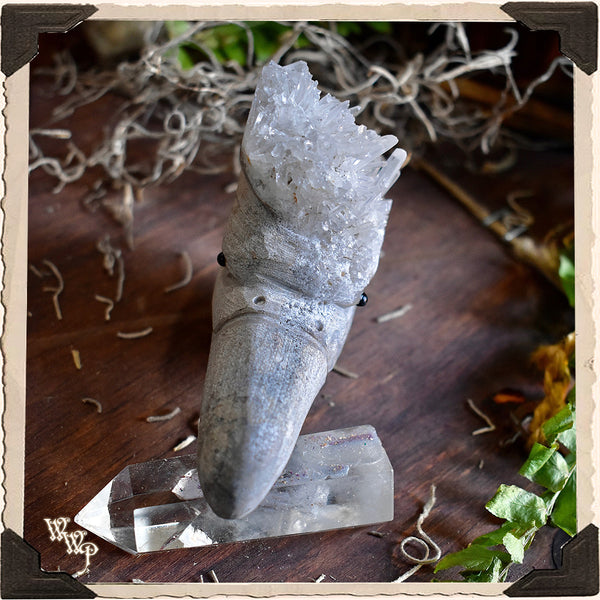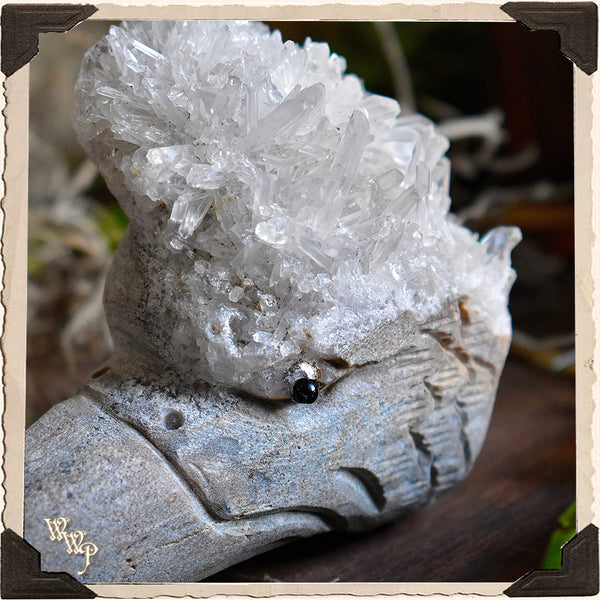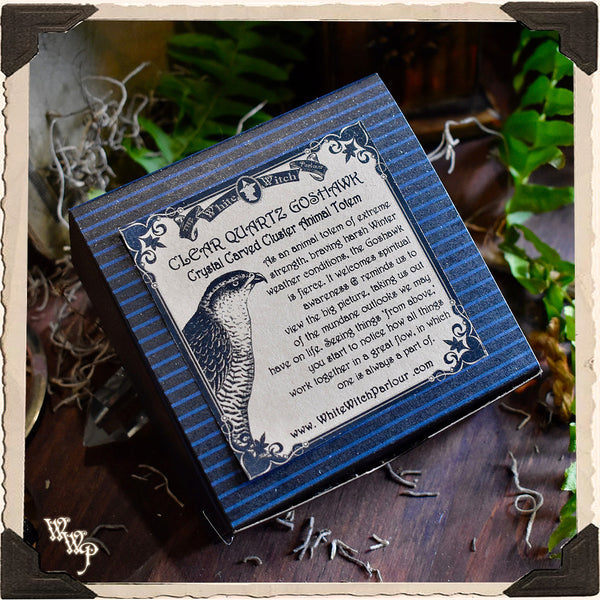 GOSHAWK CLEAR QUARTZ Cluster Animal Totem. For Energy Amplification, Bravery & Spiritual Awareness.
As an animal totem of extreme strength, braving harsh Winter conditions, the Goshawk is fierce. It welcomes spiritual awareness & reminds us to view the big picture, taking us out of the mundane outlooks we may have on life. Seeing things 'from above,' you start to notice how all things work together in a great flow, in which one is always a part of. 
Clear Quartz aids those in searching, to gain self awareness and an understanding of our earthly experience. They bring balance & healing to the soul; freeing it to enter the psychic realms. Quartz is a master generator & enhances clarity, protection, intuition, ancient wisdom & harmony. It helps with concentration, and increases awareness, inspiration, and creativity. It purifies the spiritual, mental, and physical planes & can also bring an aura of protection. Known as the master healer, it has the power to regulate energy. Clear quartz can act as a stand in for just about any other crystal or help to tie in the vibrations of a mix of crystals. A valuable stone on it's own for everything that it offers, Clear Quartz will help to disperse toxins and negativity in the environment and redirect it to the highest good. 

Naturally occurring random directions send out energy from the 'feathered mohawk' on top of the cared Goshawk's head. Each stone totem head measures approx. 4" from back to beak tip, 3" from bottom to mohawk top & 2" wide.  Each stone Carved Totem crystal chooses it's new home, as you will receive 1 piece per order & it comes in a black pinstriped box, on a bed of Spanish moss & information card. Before use of your new crystals, it is always a good idea to consecrate each stone for it's intended purpose. You can do so, by smudging (with sage) each stone to clear any energies it has absorbed and putting your intention forth on each stone, resetting & programming it for how it will help you. 
 
Blessings of Love & Light,    
~ Jenna  

All Sales Final * 
* Size & shape of stones will vary as these are a natural product of mother earth, combined with hand stone carvings. You will receive a piece similar to the one in the photo.