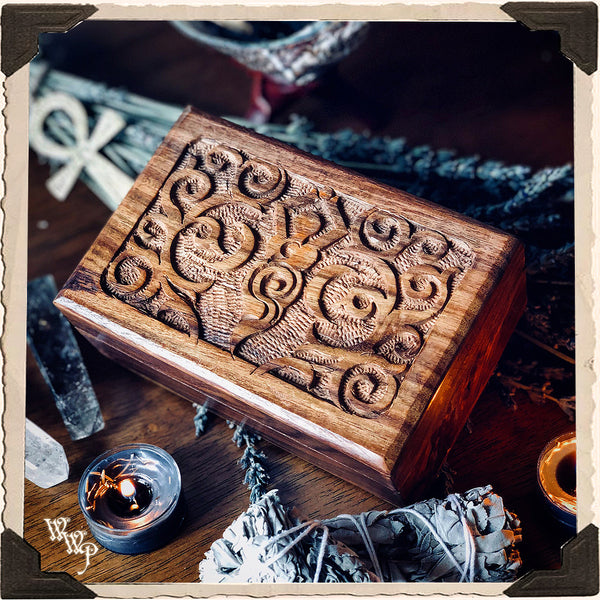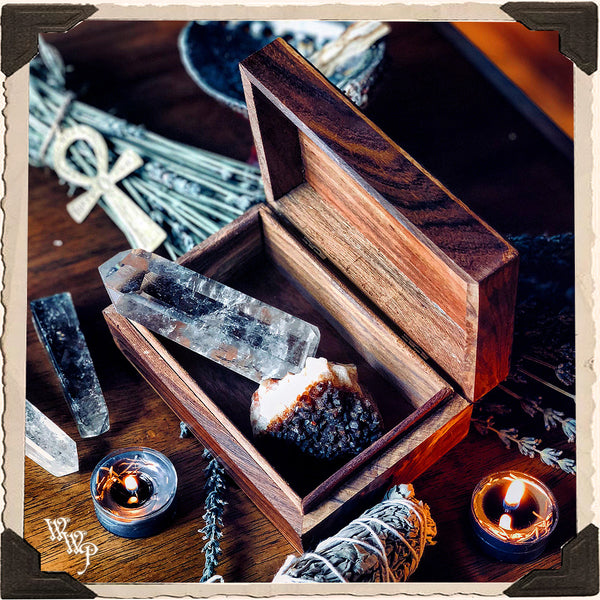 GODDESS WOODEN BOX. Witches Crystals & Potions Keepsake Box.
The Goddess energy is sacred & a symbol of united energy flow to awaken one's full potential in self love, compassion for others, healing energy & so much more. Reconnect to your soul & hear the music in nature & the beauty in all life. 
This enchanted hand-carved Goddess design keepsake box, is perfect for any Witch and Altar Decor.  Made with a rustic exterior wood design & wood stain finish, to keep you magickal goodies in safe keeping. Play with options, such as crystals, herbs, oils, mini candles or talisman's to hide away in this special box. This box interior opening measures 3" x 5". The actual box measures 4"H x 6" W x 2.5"D. 
* Additional items in photo not included * 

Many of Blessings on your magickal journey,
~ Jenna
Incense, charcoal, resins & herbs available in my shop! 

*All sales final