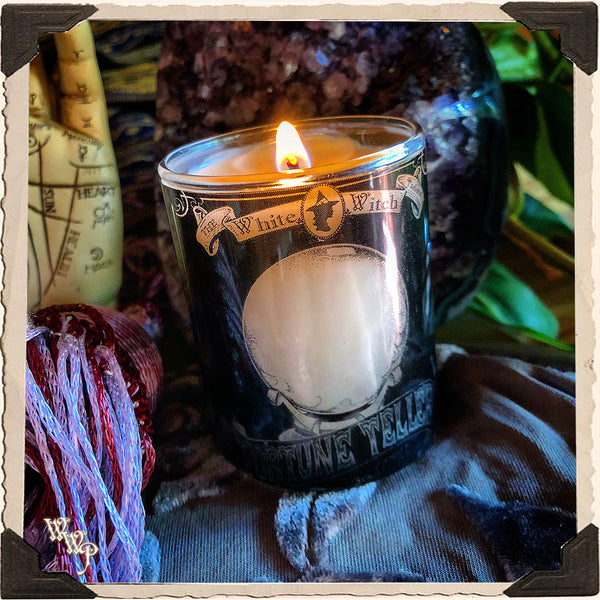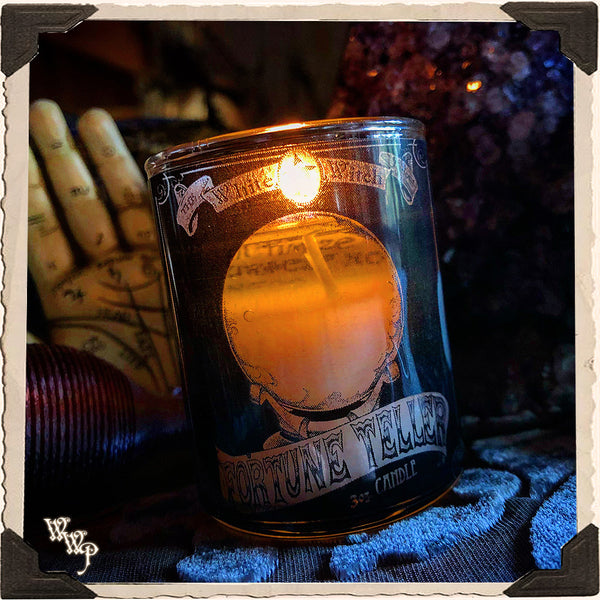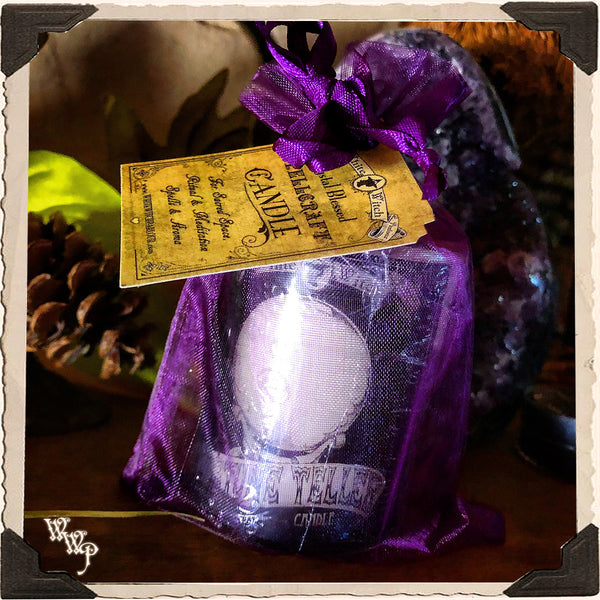 FORTUNE TELLER CANDLE. 3oz. For Psychic Clarity, Life Guidance & Insight.
Your own personal Fortune Teller, in the form of a candle, awaits you! If you are hitting a roadblock in life, or just need some guidance to find you, let the Universe speak. Our fates can change within a day, as we are constantly shifting, growing, evolving, changing our minds, etc. This beautiful magic can enrich our lives if we are aware of just how quickly we can change a situation or path. As the candle burns, a token of fate or words of guidance will become visible to you through the crystal ball. With over 50+ fortunes, each candle has its own message for you!    
This 3oz. votive tumbler candle carries with it a magickal aura, powerful on its own, creating a shift in energy of any room it is left in. Made with Soy wax, the scent of sweet spiced Plum fills the room, to lift your spirits, as your fortune becomes revealed. Each candle burns approx. 15+ hours & comes in a purple organza bag with hangtag, ready to gift to yourself of a loved one. 

In Love & Light,
~ Jenna

**All sales are final. ** 
*Buyers: Store in cool dry place, keep from heat or direct sunlight. Never leave a lit candle unattended or near flammable items such as curtains. Always think of safety when using open flame* 
More Candles & Accessories in my shop!