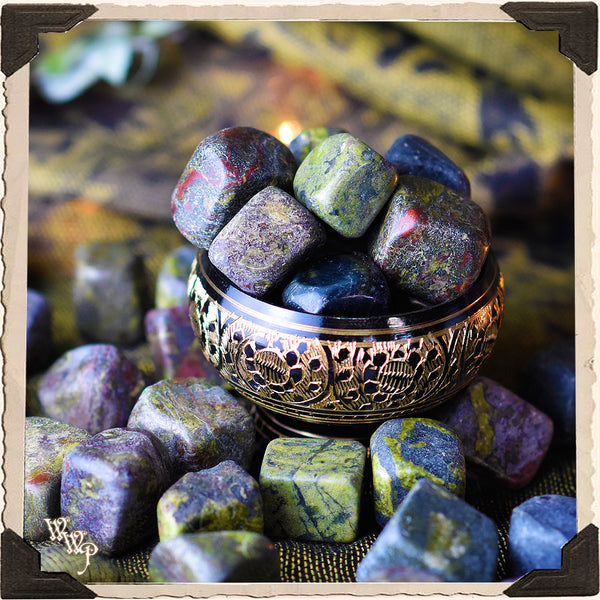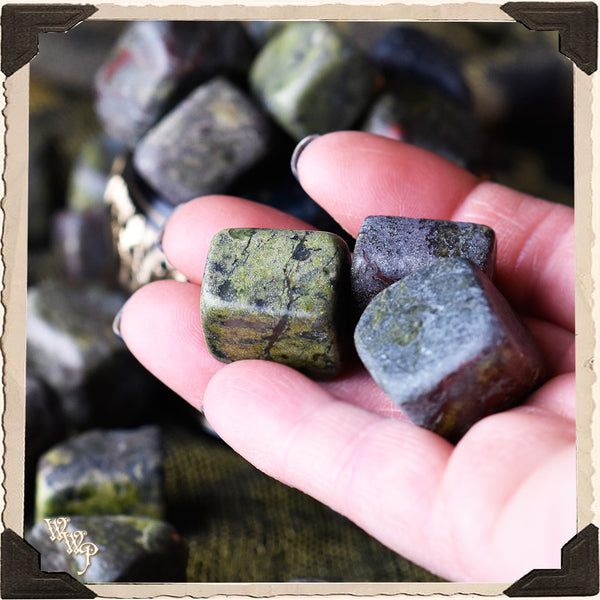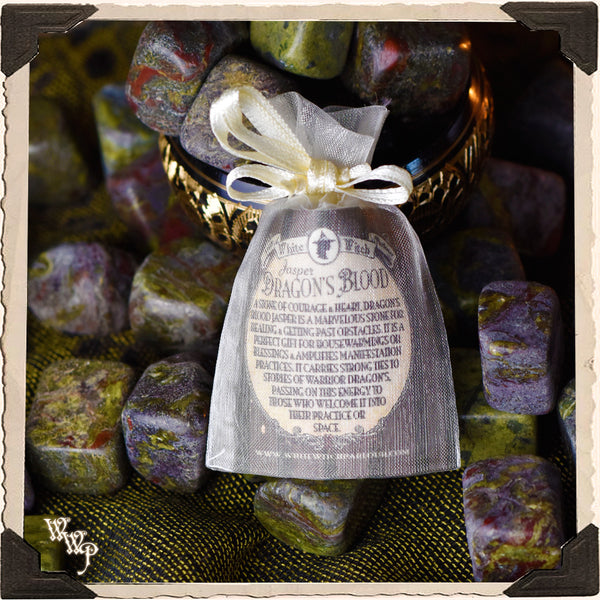 DRAGON'S BLOOD JASPER TUMBLED CRYSTAL. For Courage & Healing.
Found in Australia & South Africa, Dragon's Blood Jasper (aka Dragon Stone) awakens that Inner Dragon within us. Helping us to find our fiery drive & courage to move past stagnation. A stone of courage & heart, Dragon's Blood Jasper is a marvelous stone for healing & getting past obstacles. It is a perfect gift for housewarmings or blessings & amplifies manifestation practices. It carries strong ties to the stories of warrior Dragon's, passing on this energy to those who welcome it into their practice or space. It can increase one's vitality, will to live & health. 

ZODIAC: Leo
ELEMENT: Fire 

CHAKRA:  Root & Heart
HOLISTIC: Releasing fear & boosting immunity.

Each tumbled stone measures approx. 1" and each special stone chooses its new home. You will receive ONE tumbled stone piece per order qty. (Price is per each reiki blessed tumbled stone.) Each stone / grouping will come in a beautiful ivory organza bag with information card. Before use of your new crystals, it is always a good idea to consecrate each stone for it's intended purpose. You can do so, by smudging (with sage) each stone to clear any energies it has absorbed and putting your intention forth on each stone, resetting & programming it for how it will help you. 
 
Blessings of Love & Light,   
~ Jenna 
 
All Sales Final *
* Size & shape of stones will vary as these are a natural product of mother earth. You will receive a set similar to the one in the photo