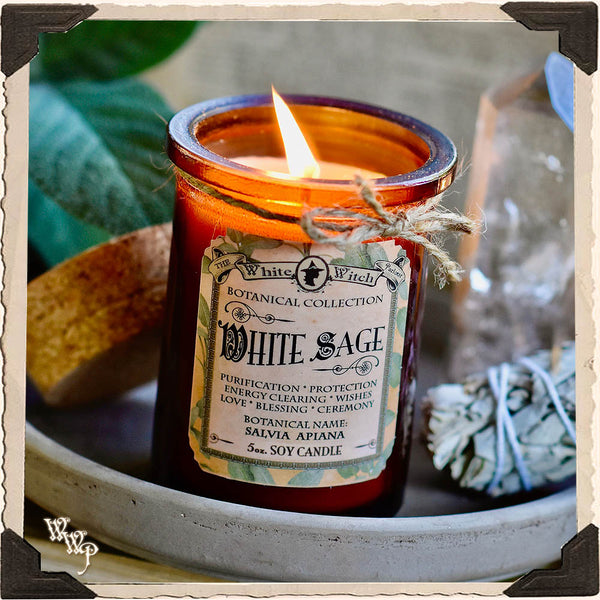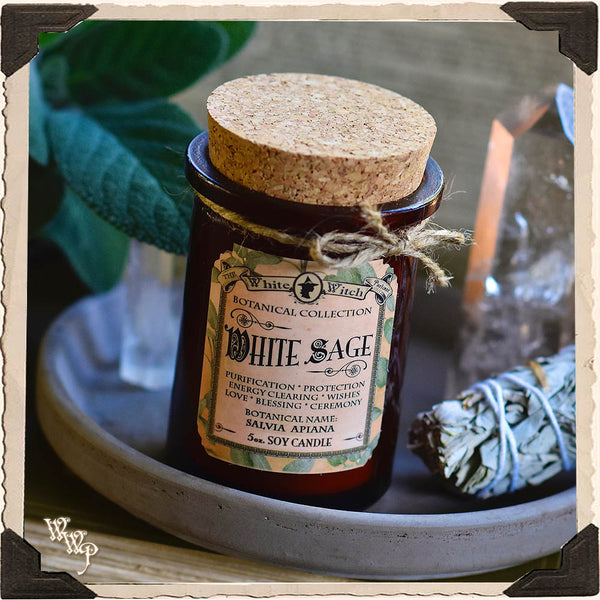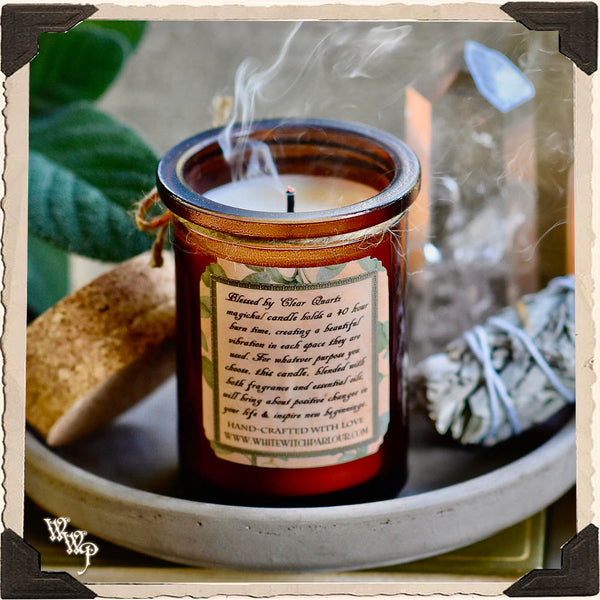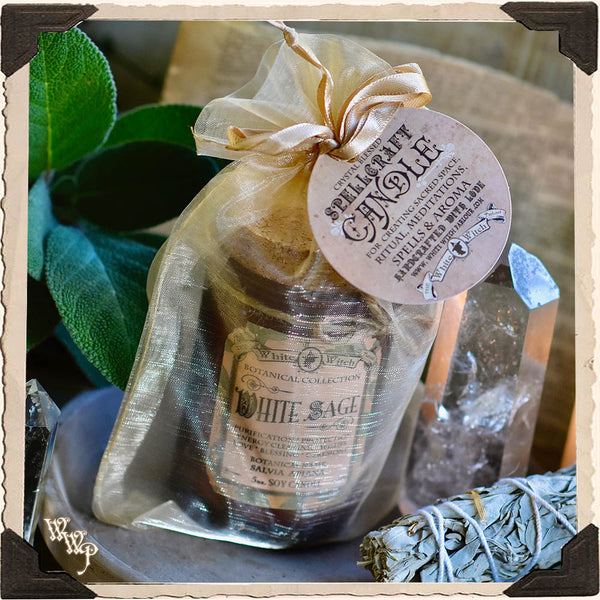 WHITE SAGE CANDLE APOTHECARY 5oz.For Wishes, Energy Clearing & Ceremony Work.
Single Note Botanical White Sage Candles can be used to spiritually cleanse spaces, houses, rooms or environments of any kinds of subtle, old energies and prepare the space with fresh intent. It can also be used to cleanse the aura of a person from stagnant old energies to prepare for ceremony or spiritual work. For centuries White Sage has been used in ceremony to encourage psychic detox, raising one's energy levels and enhancing manifestation & purification on many levels. It works to diminish any turmoil in one's life, as they prepare to embark on new ventures & positive vibrations.
 
Planet: Jupiter
Element: Air

Magickal uses: Ward off evil , repel enemies, negative energy or spirits, Spiritual / aura healing, physical healing, Purification, protection, cleansing, removes negative psychic energy, consecration, longevity, emotional / chakra balance & centering, concentration, clearing spirits, creating sacred space, circle casting, money, prosperity, immortality, wishes, general healing & wisdom

A magickal hand-poured All Natural 5oz. candle to be used for spells or just the aromatherapy that it offers. This decorative amber glass jar candle is made up of organic soy wax, non-toxic paper-core wick, essential oil & fragrance oil blend & is charged with the energy of clear quartz, topped with a rustic cork top. The magickal aura around each candle is powerful on its own, creating a shift in energy of any room it is left in. This beautiful candle offers a high scent throw & many smiles. It holds an average burn time of 40+ hours. This magickal candle gives off a fresh herbal scent. 
Magickal Blessings,
~ Jenna
*All sales are final. 
more Candles available in my shop!