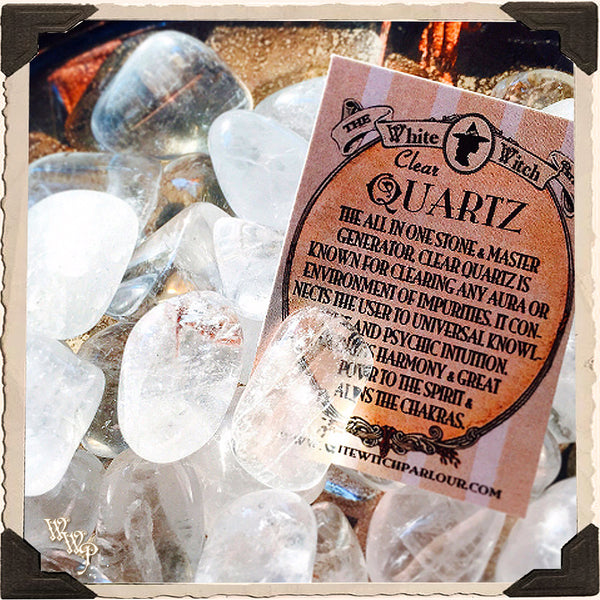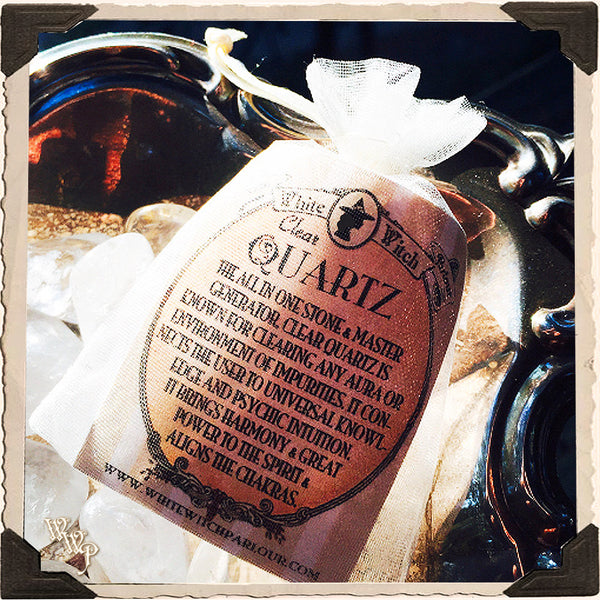 CLEAR QUARTZ TUMBLED CRYSTAL. For Energy Amplification, Power & Clarity.
Clear Quartz is the master generator, working with all vibrations it helps to heal, enhance & enlighten. Clear quartz is a stone of power & harmony, helping to align the chakras, energy levels, thoughts & emotions. Clear quartz can act as a stand in for just about any other crystal or help to tie in the vibrations of a mix of crystals. A valuable stone on it's own for everything that it offers, Clear Quartz will help to disperse toxins and negativity in the environment and redirect it to the highest good.
Chakras: All
Each stone measures approx.  1"- 2" and each special stone chooses its new home, as you will receive 1 large, 2 medium or 3 small stones ( picked at random ) per order. Each stone comes with a beautiful ivory organza bag & information card. Before use of your new crystal, it is always a good idea to consecrate each stone for it's intended purpose. You can do so, by smudging (with sage) each stone to clear any energies it has absorbed and putting your intention forth on each stone, resetting & programming it for how it will help you.
Blessings of Love & Light,  
~ Jenna
More Crystals Available in my Shop!