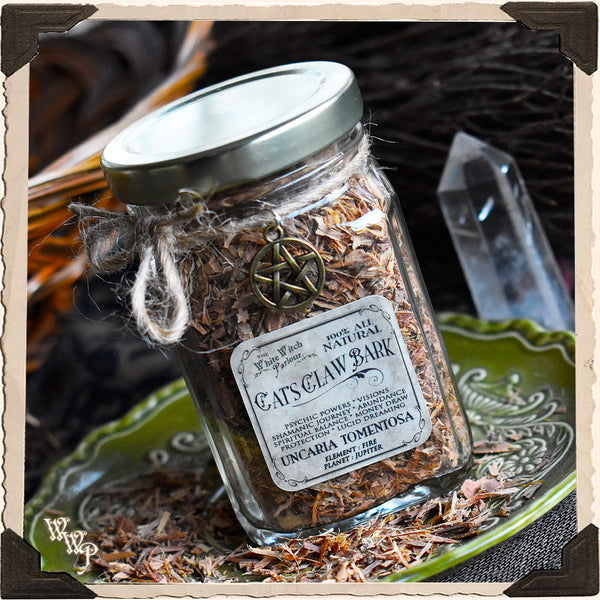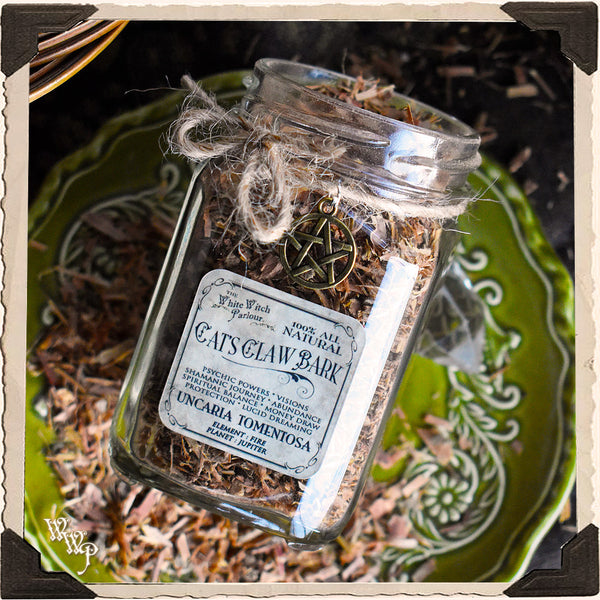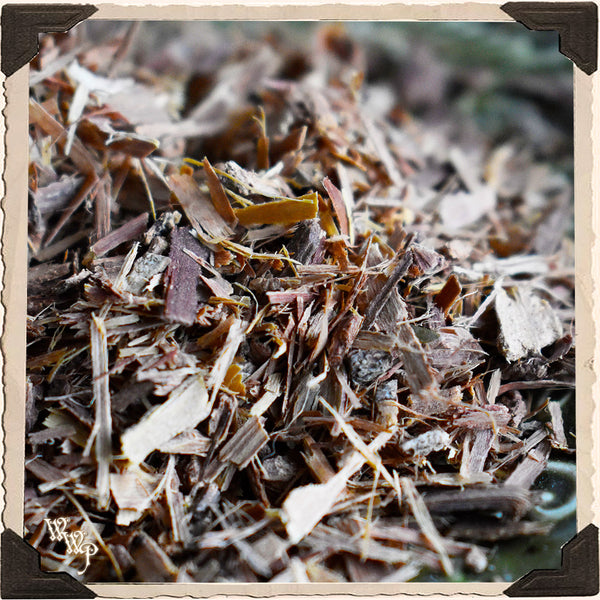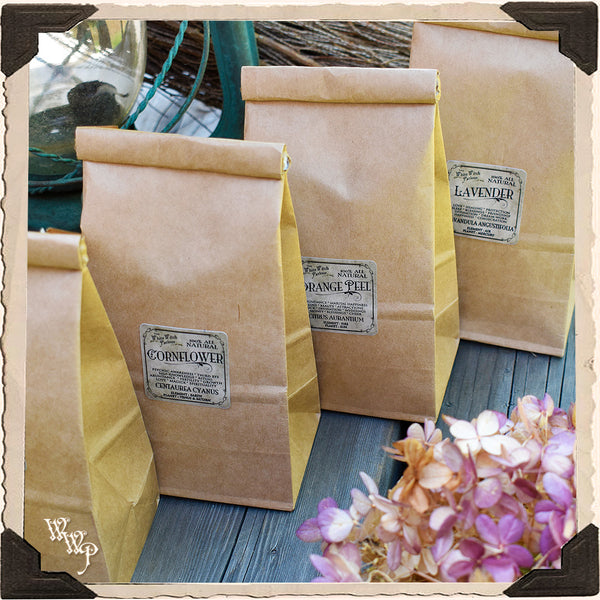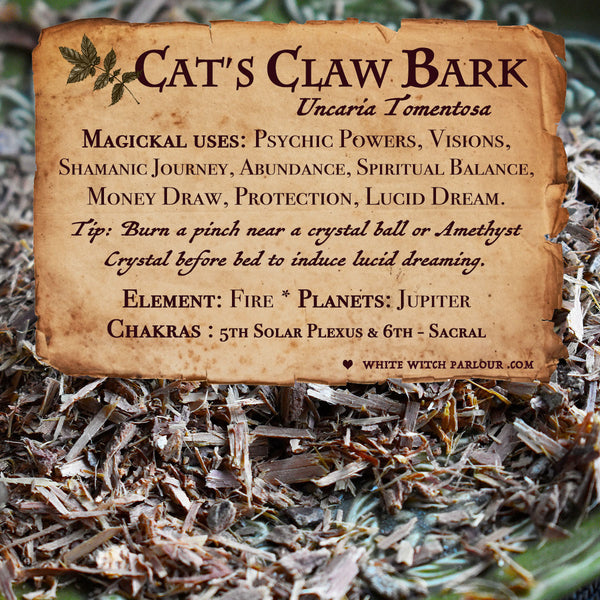 CAT'S CLAW BARK APOTHECARY. Dried Herbs. For Psychic Powers, Protection & Protection.
Reaching up to 100 ft in height with thorns that resemble Cat's Claws, Cat's Claw Bark can be used in magick for protection in Psychic Journey's & advancements, as well as spiritual growth.  The Dried bark, with woodsy aroma is often used to make teas , infusions & tinctures, that enhance intuitive visions & holistically o
ften used for Immune Support & Joint Health, but overall said to restore Chi Balance in the physical & spiritual body. 
Botanical Name: Uncaria Tomentosa
Element Correspondences: Fire
Planetary Correspondences: Jupiter  

Zodiac Correspondences: N/A

Magickal Uses: Psychic Powers, Visions, Shamanic Journey, Abundance, Spiritual Balance, Money Draw, Protection, Lucid Dream.

Chakras:   Solar Plexus (5th) & Sacral Chakra (6th) 
Magickal Tip: Burn a pinch near a crystal ball or Amethyst Crystal before bed, or place in a dream pillow to induce lucid dreaming. 
Holistic Uses: Often used for Immune Support & Joint Health. 

Each glass apothecary herbal jar contains approx.  2oz. of All Natural Dried Cat's Claw Bark, topped with a gold screw on lid, informative label & rustic pentacle accents. The pentacle represents the elements ( Earth, Air, Fire, Water & Spirit ) encompassed in a ring of unity, serving as a symbol of protection & connection. There is enough herbs in one jar to last for many uses. Store in cool dry place when not in use. Each square Herbal Jar measures approx. 4" high x 2.5" wide.
A second option: Biodegradable bulk refill Tin -Tie bag is available which contains approx. 4oz. all natural Cat's Claw Bark, enough to refill x2 White Witch Parlour Herbal Jars, or use/store it as is.
There are several uses for dried botanical herbs, such as adding to or making magickal sachets or Witch bottles, creating tinctures or perfume oils, creating herbal capsules, tea mixtures, powder incense, bath and body scrubs, soaps & lotions, & so much more!
Magickal Blessings,

~ Jenna 
* All Sales Final.  Herbs & information provided is not meant to treat or diagnose any disease or ailment. Please seek medical attention if needed & always do research before consuming herbs or resins. Many contain natural high medicinal properties, which may be toxic to pets, small children & Women who are nursing or pregnant.
More Apothecary Jars, Burners & Accessories available in my shop!