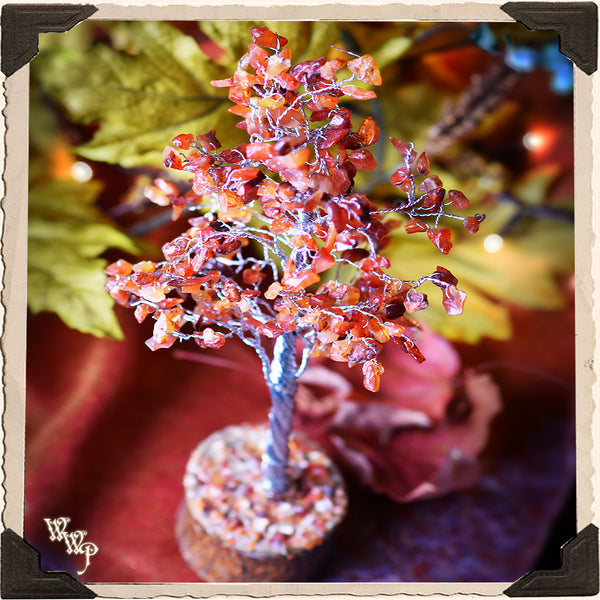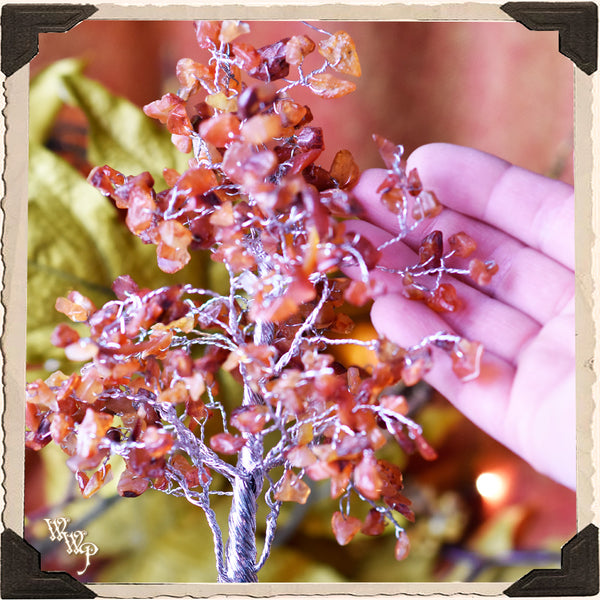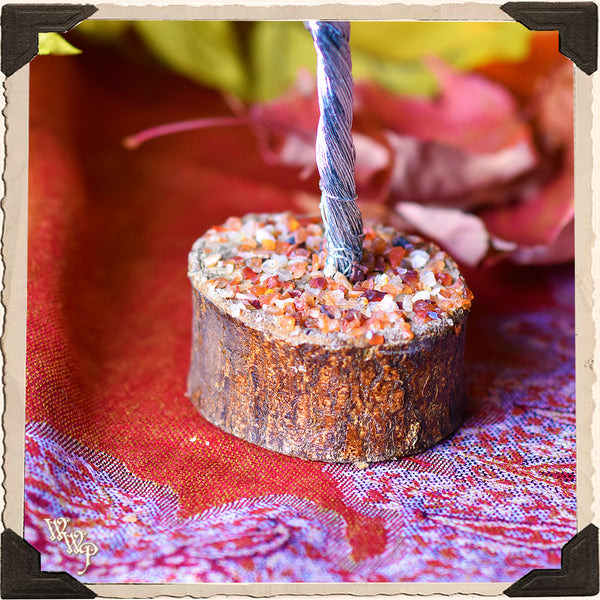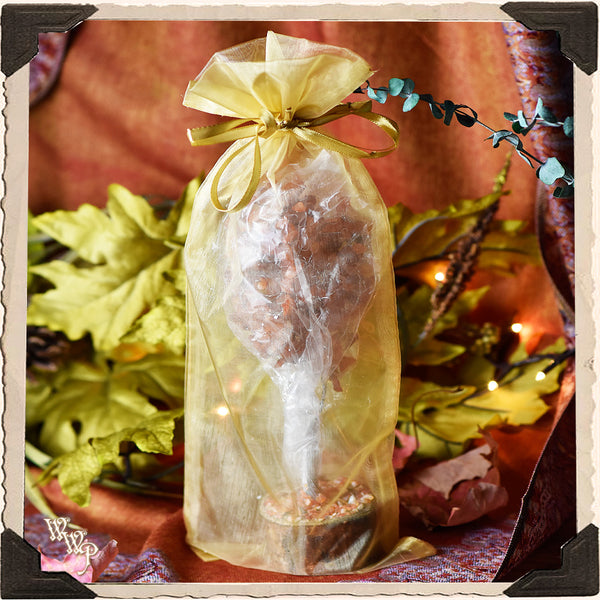 CARNELIAN CRYSTAL TREE. For Positive Energy, Motivation & Courage. Autumn Decor.
This one is for my fellow Autumn lovers, who seek a year 'round reminder of the brilliant colors that the Autumn foliage blesses our eyes with! This beautiful piece with fully bendable branches, arrives in a prosperous size, sitting on a wooden base that is reminiscent of the Autumn leaves that have fallen to the ground. A tree of Carnelian serves as a totem for constant motivation in your life, blended with an abundance of positive energy.
Carnelian shines with a joyous & cheerful energy. It manifests positive energy all around & works with nurturing the Sacral Chakra, thus healing 'the womb' of our soul & aiding in abundant fertility on all paths of one's life. Tied to the Sun's energy, it creates warmth, life & Illumination. It also serves as a reminder of the hot glowing light of our daily sunset & the changing of the season's, which allows for change in the cycle of life. All things come to an end, & with death always comes new life, making Carnelian a special stone to carry during a time of change. It enhances Clarity during troubled situations & the energy to one's get through them with a smile upon the face. It protects against jealousy, rage & anger, while breathing in a new energy of motivation & courage. It emits great Life Force energy & awakens one to their highest good, teaching them leadership skills & confidence along the way.

Chakras: Sacral (2nd)   

Each crystal chip tree measures approx. 10" tall, and approx. 6" wide when branches are fully opened, via the bendable wire that encompasses each Carnelian chip stone. It stands on a wooden base with additional crystal chips glues to it & arrives with the "leaves" wrapped in plastic, for safe shipping, an informational card on Carnelian & a gold organza bag, ready to gift to yourself or a loved one.

Blessings of Love & Light,
~ Jenna 
More crystals available in my shop!
Shapes, sizes & color will vary, as the stones are a natural gift from Mother Earth.
*All Sales Final