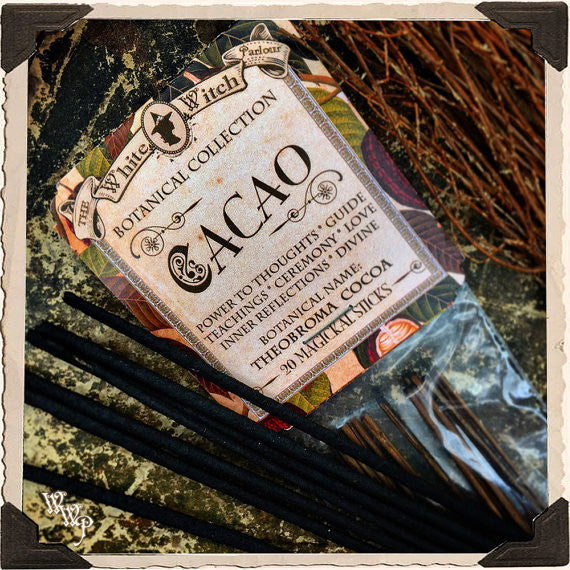 CACAO INCENSE. 20 Stick Pack. For Divine Connection, Soul Awareness & Passion.
Single Note Botanical Cacao Incense can be used to add power to your thoughts, connect to your spirit guides & obtain higher teachings. For centuries the Cacao bean has been used during ceremonies to promote love, passion & enlightenment. It helps one to go deeper within the soul for inner- reflecting & building a stronger connection to the divine. Far more than just being an Aphrodisiac, Cacao can really bring some powerful magick into your life.

These enchanting handmade botanical incense sticks burn for approximately 50 - 60 minutes and are made up of blend of essential oil & fragrance on pressed charcoal & blessed with the energies of Clear Quartz to help enhance the natural properties. There are 20 magickal sticks in each pack, that yield beautiful and lingering aromas, wherever they are burned.

Magickal Blessings,
~ Jenna

*All sales are final. 

Incense accessories available in my shop!