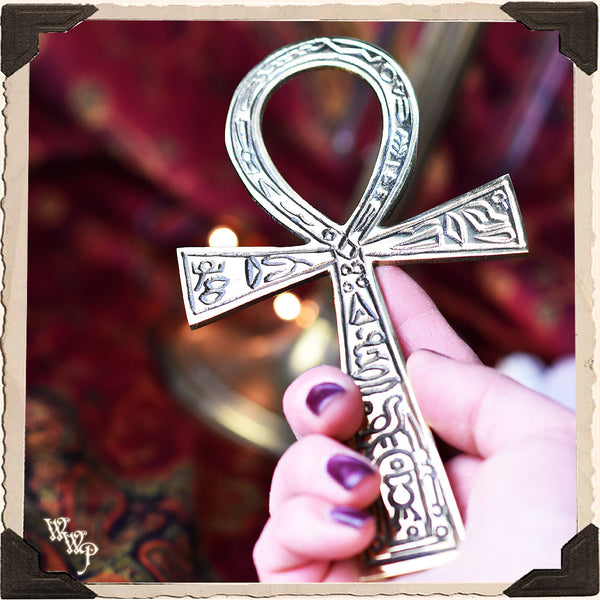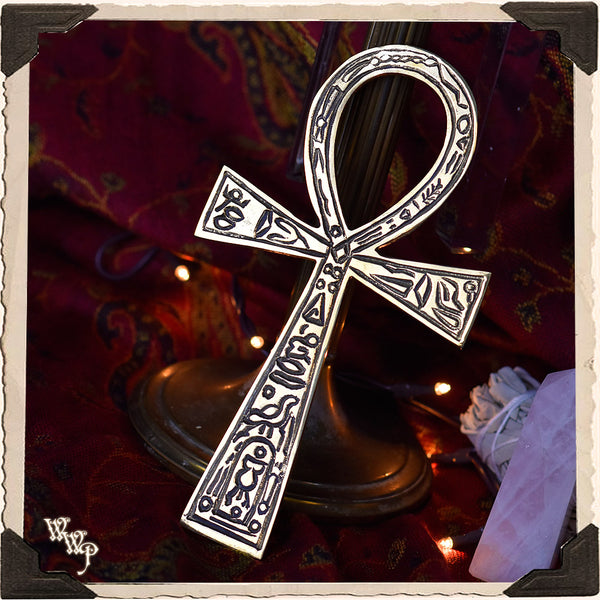 BRASS CARVED ANKH. For Harnessing Energy & Spiritual Awakenings
As a sacred symbol, the Ankh subconsciously reminds one to continuously harness their own power as a divine source of energy. As it is a symbol of 'Life,' The Ankh resembles the many phases or shifts, including physical life, eternal life, immortality, death, and reincarnation. The endless flow of energy that lives within you & the Universe, because in the end, you are the Universe experiencing itself through different energy outlets. With this much power & meaning, having this symbol upon your altar or within your sacred space can work wonders with healings, amplifying manifestations & raising the vibrations of one's aura or the environment. 
Each Large Brass Ankh measures approx. 6" in length & is carved on both sides, ready to use in your rituals or adorn a wall space.

More accessories available in my shop!

Brightest Of Blessings,
~ Jenna

*All Sales Final