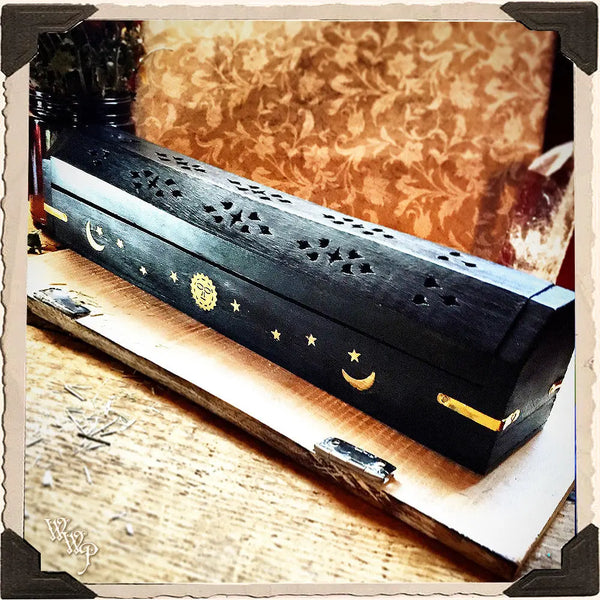 BLACK COFFIN BOX. Wooden Incense Burner with sun, moon and stars. Incense Stick & Cone Holder.
Every altar deserves a special place for incense. This foot long wooden carved coffin box with sun, moon and stars inlaid, has a handy under storage compartment for all your incense and can hold up to two stick or cone incense at a time, while catching all the incense ash neatly in the tray. No more need to clean the mess of ash that tends to fall all over your cloths and surfaces. Incense is sacred as it carries the elements of fire and air, keeping the energy in your space flowing and peaceful. Allow the precious scent of in the smoke to radiate from this perfect incense coffin box, creating shapes and messages for the mind to marvel over.

Blessed Be,
~ Jenna

Try some Artisan Incense from my shop!