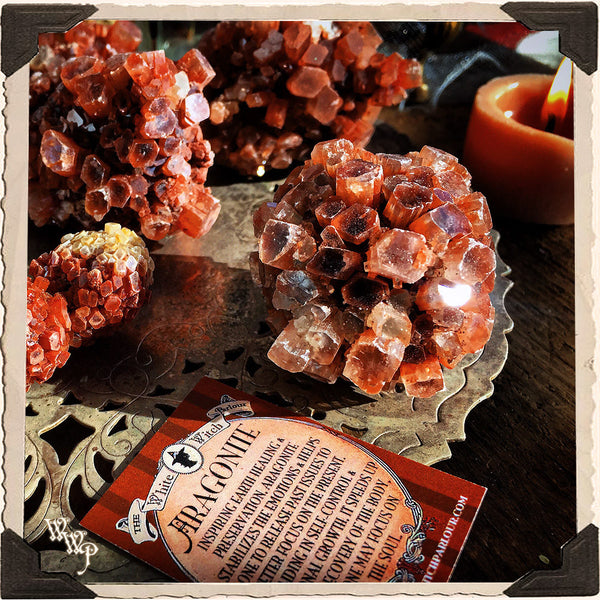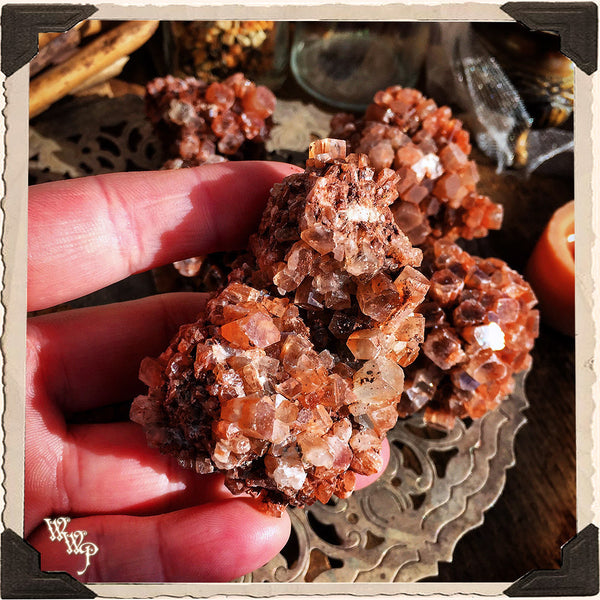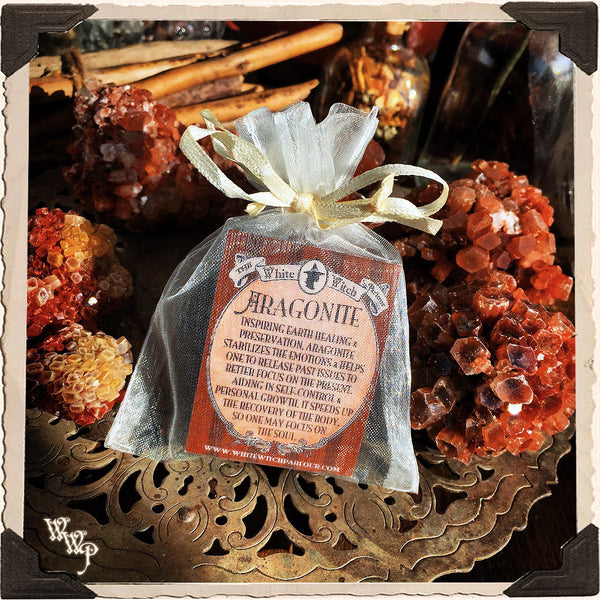 ARAGONITE CRYSTAL. For Earth Healing, Stability & Soul Focus.
A crystal to inspire Earth healing & preservation. Aragonite teaches one to release their past, so that they may focus on the present, embracing all the elements & gifts that nature has to offer. Aragonite creates a sense of grounding, offering stability & great focus on what matters, inspiring progressive soul growth & self control. It harvests the energies of Mother Nature to speed up recovery of the body & mind in the physical, so that one may better flourish in the spiritual.  It balances emotions & creates a space for clarity of thought, bringing attention to power of intent. A perfect stone for the Earth children, Taurus, Virgo & Capricorns, or those looking to strengthen their nurturing energies & connection to Mother Gaia.

Chakras: Root (1st) & Sacral (2nd)

Each large stone measures approx. 1.5" - 2" and each special stone set chooses its new home, as you will receive 1 (ONE) piece per order. Please note that these natural formations vary is shape & size. Each stone comes with a beautiful ivory organza bag & information card. Before use of your new crystals, it is always a good idea to consecrate each stone for it's intended purpose. You can do so, by smudging (with sage) each stone to clear any energies it has absorbed and putting your intention forth on each stone, resetting & programming it for how it will help you.

Blessings of Love & Light,
~ Jenna


More crystals available in my shop!
Shapes, sizes & color will vary, as this is a natural gift from Mother Earth.
*All Sales Final