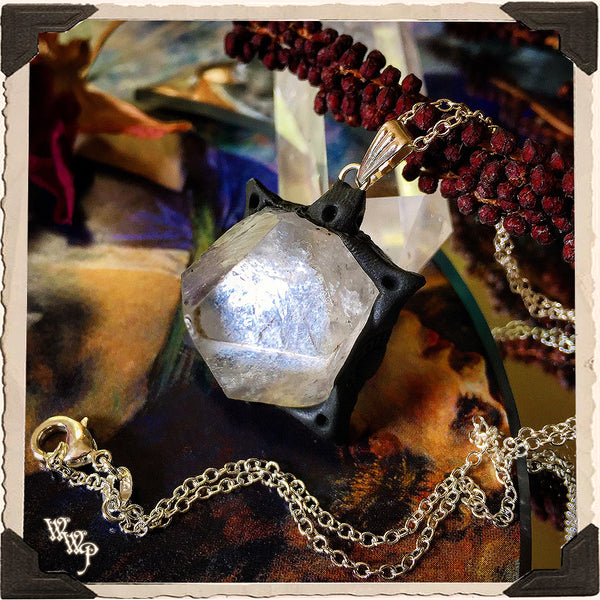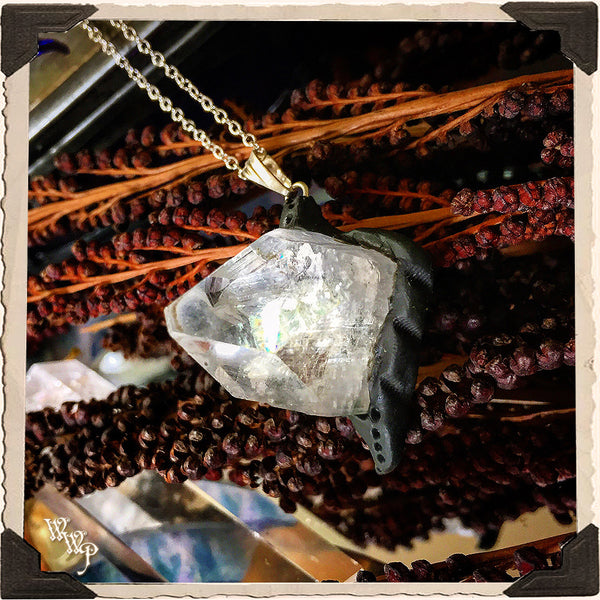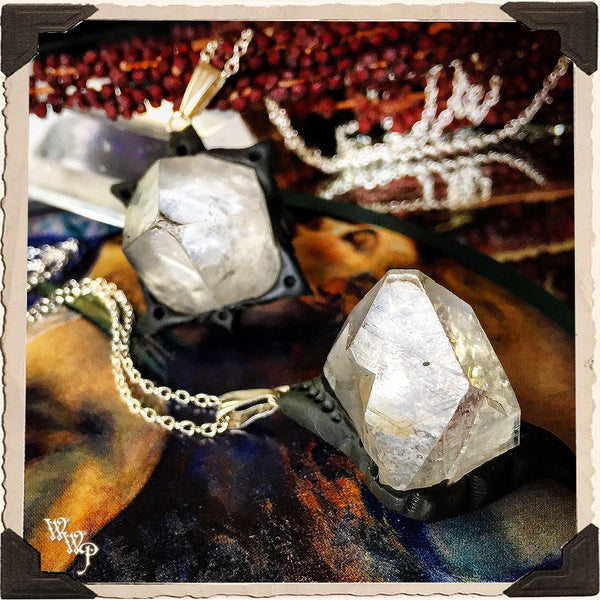 APOPHYLLITE POINT NECKLACE. White Magick Crystal Talisman. For Lightwork & Spiritual Awakening
Apophyllite is a stone of Light energy, healing the body, mind & spirit, & pulling in the sacred wisdom from the Divine. It allows one to raise the vibrations, protect the aura, channel light beings & heal the self & others with sacred love & light energy. It aids as a portal for Angelic communication & guidance, making it a powerful tool for enlightening your consciousness during deep meditation. It helps to stimulate the Pineal gland & spiritually awaken the mind to the truths that have long been hidden. These unique Vibrations, allow one to enrich their lives in many ways, including amplifying the positive energy in any room that it is in. It helps to release negative thought patterns & action, lowering stress & anxiety & opening the user's eyes to the beauty in the world. Placed over the third eye in meditation enriches the subconscious mind with light & healing energy, stimulating one's psychic awareness.
In Pyramid form, it channels guidance from the Divine & Angelic Realms, making it a powerful tool for spiritual growth. It can increase the power of Healing, Protection & Balance, as it inspires a new lease on life, to live with the fullest potential, projecting powerful love & healing light from the heart onto all who surround it.

This beautiful natural Apophyllite crystal point is wrapped in handworked, Tibetan black clay, designs. The point hangs on a shiny Silver plated 22", lobster claw clasped chain, easy to layer with other necklaces or wear on it's own. Each point measures approx. 1" wide by 1" tall & comes in a silver decorative keepsake box, on a bed of spanish moss, ready to gift to yourself or a loved one.
* Please note that size, shape & coloring of each stone may vary, as this is a natural gift from Mother Earth. Each point chooses it's new home :)
More crystals & Sage Smudge available in my shop!

Brightest Of Blessings,
~ Jenna 

*All Sales Final