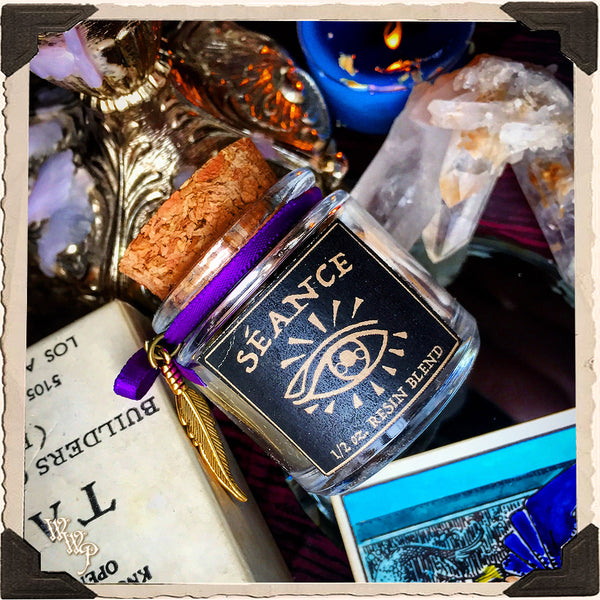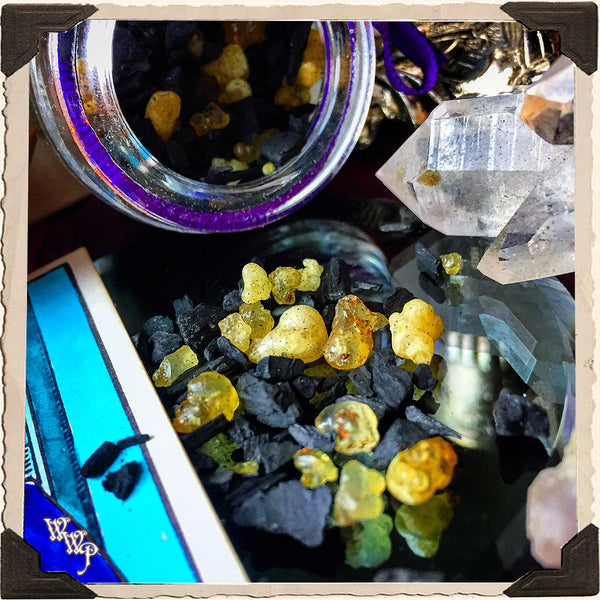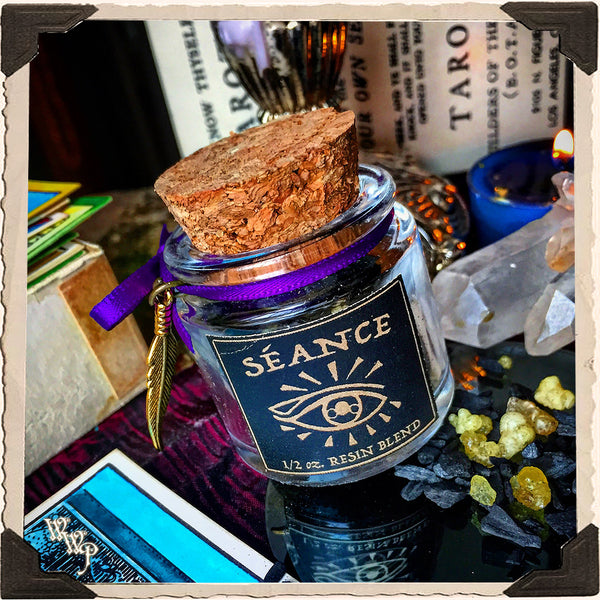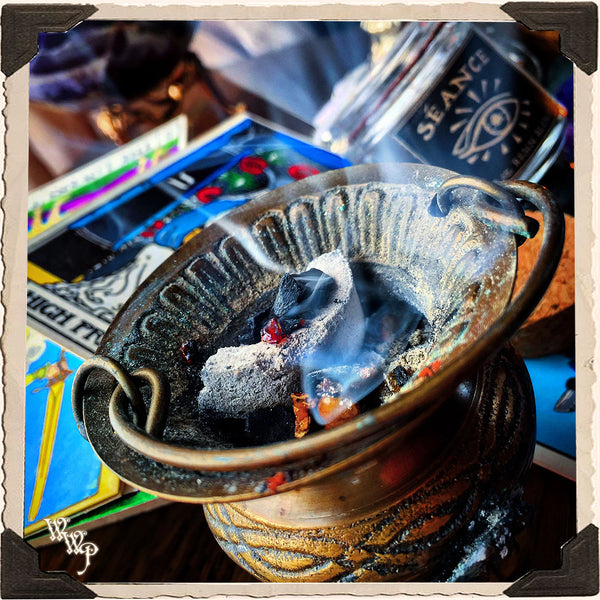 SEANCE INCENSE. All Natural Resin Blend. For Spirit Contact, Ancestor Communication & Psychic Growth.
A séance /ˈseɪ.ɑːns/ or seance is an attempt to communicate with spirits or the spirit realm. The word "séance" comes from the French word for "seat", "session" or "sitting", as in a meditation, where the focus is to channel spirits, angels or loves one's who have passed on for guidance or answers.





When life becomes a parade of go-go-go, sometimes we forget the life force inside that is driving us; our soul, leading us to each moment that we encounter, helping us on our current path towards lessons needing to be learned and purposes that desire to be fulfilled. Through divine guidance I have created a special resin blend to help you get back in touch with your soul & spirit guides. By making a practice of using this blend during regular meditation and focusing on your spiritual experiences, you can begin to access the astral planes and travel with your sub-consciousness to better receive your own divine guidance, helping work towards the better you. When we work with our astral body as a vehicle to step out of our physical body, we allow ourselves to truly become one with spirit, better understanding things in terms of patters, vibrations & energy. With proper divination or meditation practices we can allow ourselves to access past lives and heal from them, releasing all the mundane stresses in our current lives and focus in on what truly matters and how we can change any situation, creating abundance and fulfillment in our lives.  





By burning this resin blend during your meditation practices, you will not only keep your sacred space clear of negativity and aura strong, but it will also promote healing and a transition towards your work with in depth spiritual insight.





This all natural resin of Frankincense & Styrax Benzoin gives off a warm, earthy- vanilla scent that will soothe your thoughts and help quiet the mind. Blessed By Amethyst Crystal for heightening the intuition & awakening psychic vibrations. There is enough resin in each 1/2oz. glass corked bottle to last for many uses, as a little goes a very long way. It can be used as is, our ground up into a fine powder with your pestle & mortar, whatever is preferred. Traditionally it it burned over hot charcoal; once your charcoal is hot, sprinkle some resin over it and allow it to diffuse. Let the magick of the smoke find it's way to your third eye and crown chakra, letting your thoughts drift into the wave of your sub-conscious knowledge. Styrax & Frankincense work together to cleanse & purify the mind, while offering a comfortable energy to embark on your channels for spirit communication.



Intuitive Blessings, 
~ Jenna
*All sales are final. 
Store in cool dry place when not in use. Keep from heat or direct sunlight.
Charcoal, Burners & more available in my shop!
---