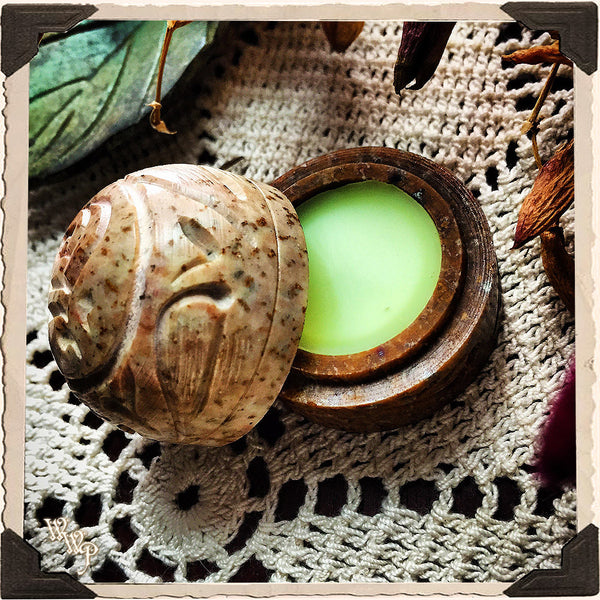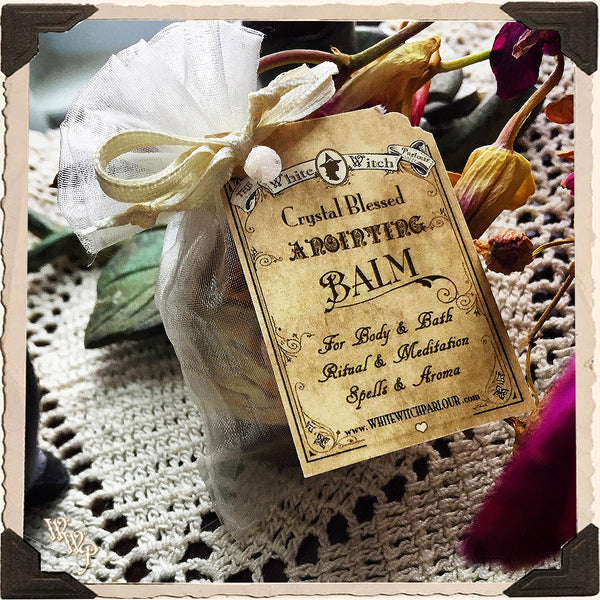 NIGHT QUEEN SOLID PERFUME. All Natural. Tuberose Scent For Passion, Transformation & Goddess Energy.
As a queen of the night, Tuberose aka "Night Queen" or "Mistress of the Night", commands the title of a true aphrodisiac. The very strong, intense and intoxicating dark floral fragrance fills the aura with romance and builds up the energy of love. Found to be very effective in treating a lack of libido, certain components of this essential oil tend to stimulate the parts of the brain that are responsible for arousal, excitement, desire & sexual feelings. Tuberose increases blood circulation throughout the body, creating a warming effect that can counter the feeling of cold in winters & keep the respiratory system warm. This inner-warmth helps to increase activity and aids to cure sexual disorders, as well as depression, stress, anxiety or anger.   

With this new increased blood flow, you will notice an increase in motivation & enthusiasm, helping you to quickly achieve your goals as you move the ego quickly into the spirit creating a place of balance and harmony. This is the shift that will help you spiritually reconnect with spirit, bringing forth truths long forgotten, new hopes & ambitions. With the powerful life force energy of blood pumping through you, new avenues will begin to open, you will find a new river of wealth, peace and abundance flowing to you.   

Botanical Name : Polianthes Tuberosa
Magickal Correspondences: Self Love, Lust, Desire, Wealth, Peace, Mental Stability, Enthusiasm, Motivation, Reconnection to Spirit
Element: Water
Planet: Venus
Chakra: Root

Use this single-note Solid Perfume to create your own energy spells or advance your meditation practices. It can be used during yoga, ritual or consecration of tools or crystals, to help keep your energy focused on the task. 

This wonderful, all natural balm, is to be worn as a solid perfume over the pulse points of the skin. Diffusing a floral Goddess aroma, whenever the body warms up. Each 1/4oz. salve comes in a distinguished soapstone carved jar, which can be re-purposed after use. This stunning blend is created from a sacred mixture of BeesWax & Tuberose Essential oils, and the jar comes in a precious organza bag with hangtag, ready to gift to yourself or a loved one.

In Love & Light,
~ Jenna

* Soapstone Jar colors may vary, as this is naturally sourced from Mother Earth.
*Not meant for consumption. Not recommended for children or Women who are pregnant or nursing.
*All sales are final. 

More Solid Perfumes available in my shop! 
---