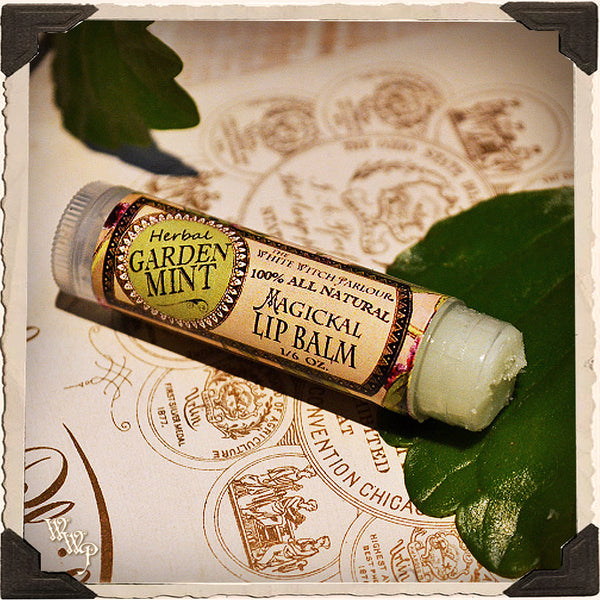 DISCONTINUED: HERBAL GARDEN MINT Lip Balm All Natural. Blessed by Clear Quartz Crystal.
ONCE THESE ARE GONE WE WILL NOT CARRY THEM AGAIN!
This soothing Fresh, MINTY & All Natural handcrafted Lip Balm is made up of an elaborate blend of 100% ALL NATURAL waxes, butters & oils in a 1/6oz tube. Our words hold power, as they are the action behind our thoughts pouring out of our lips and into the universe. Why not pamper those lips to keep them free of damage & pain? Wearing my Herbal Mint Lip Balm will help to promote energy, communication and vitality. It draws in business and can be used for healing (physical & spiritual). For ages, Mint has been rubbed on money to bring wealth and prosperity. So by wearing this balm before going over a business contract or delivering a verbal quote you are encouraging financial gain to flow in your favor.

In Love & Light,
~ Jenna

*All sales are final    

* INGREDIENTS Contain: Essential Oils, soybean oil, sunflower oil, jojoba oil, cocoa butter, Shea butter, vitamin e, aloe Vera, beeswax, hemp oil, avocado oil.*

Take a look at my other Lip Balms in the shop! 
---