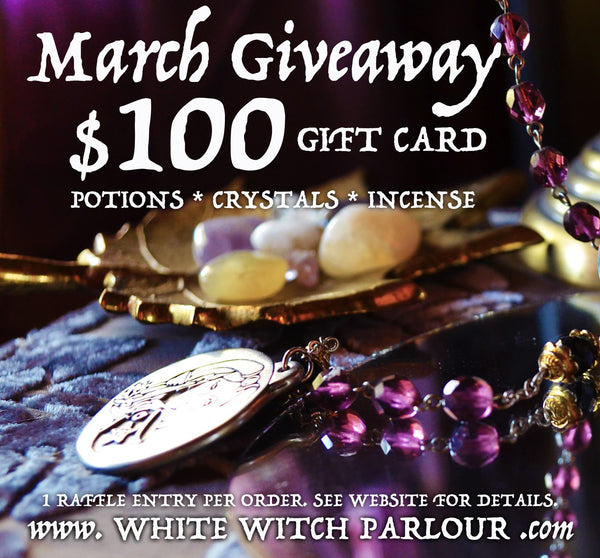 MARCH RAFFLE ENTRY - $100 Gift Card Giveaway for www.whitewitchparlour.com
* RAFFLE ENTRY (closed) * Next Month's giveaway coming soon!

CONGRATULATIONS TO WINNER  T.  RICHEY!
MUST BE ADDED TO ORDER TO QUALIFY
( works with any order big or small! )

x 1 $100 Gift Certificate will be issued to ONE lucky winner on March 16th 2023.

Winner will be chosen at random from the cauldron in a raffle & the $100 Gift card for www.whitewitchparlour.com will be automatically issued to the email attached to the winning account. Winners will also be notified via email & announced here on the website raffle page.

* To enter, just add this item to your cart, with any order. ( one per order only )
* You may enter as many times as you want by adding a raffle entry to each order.
* Raffle entries close at midnight on March 15th 2023.

Best of luck!